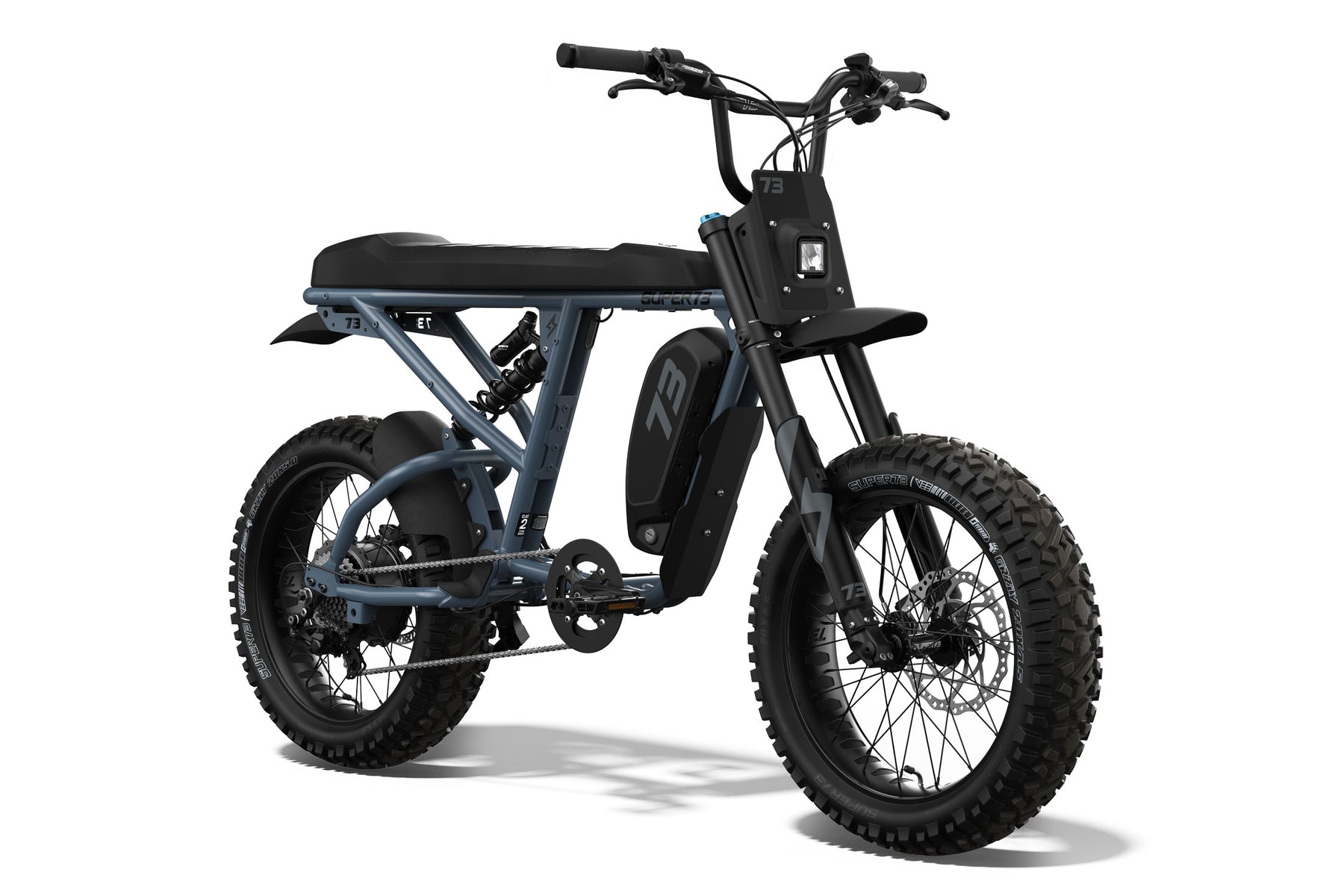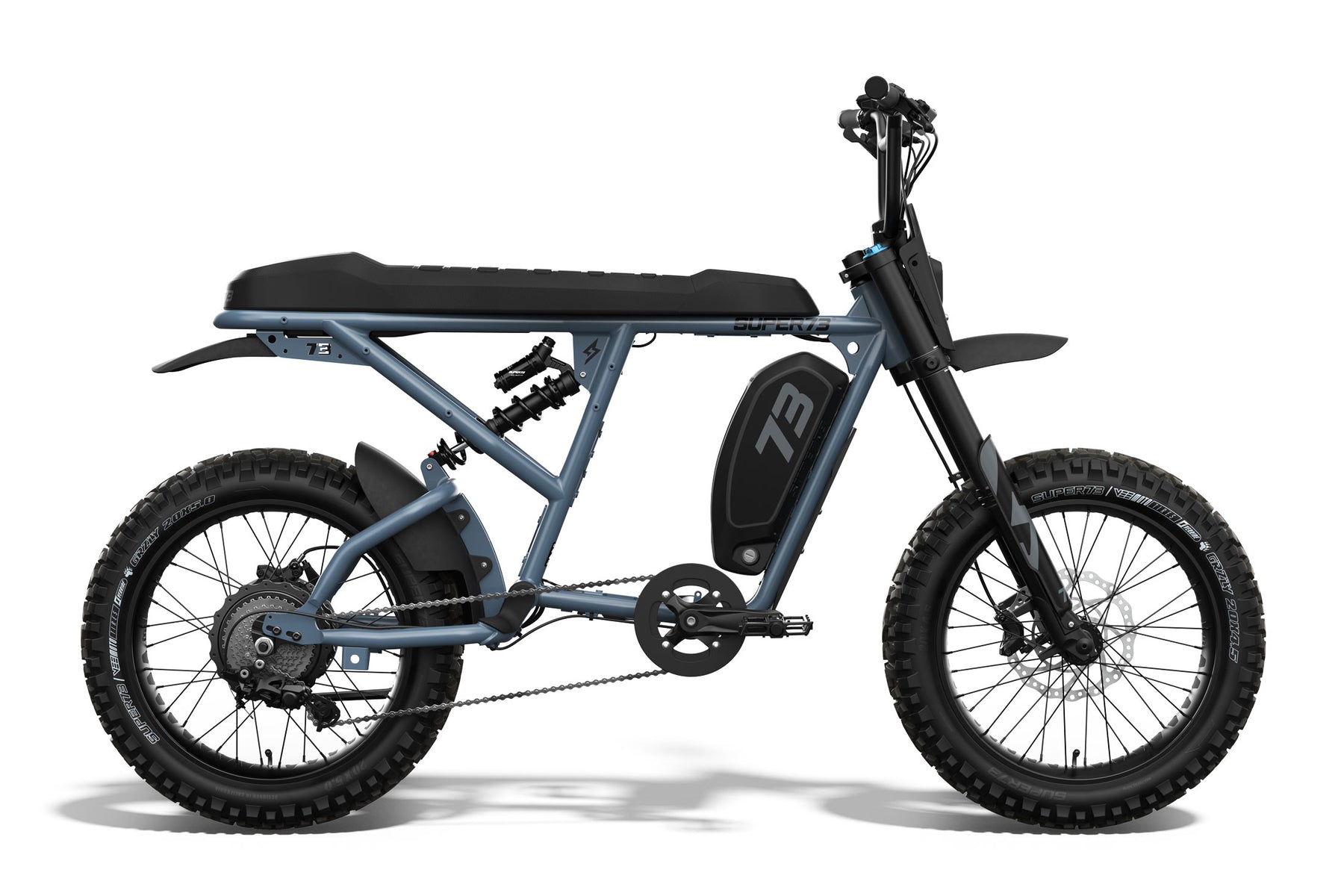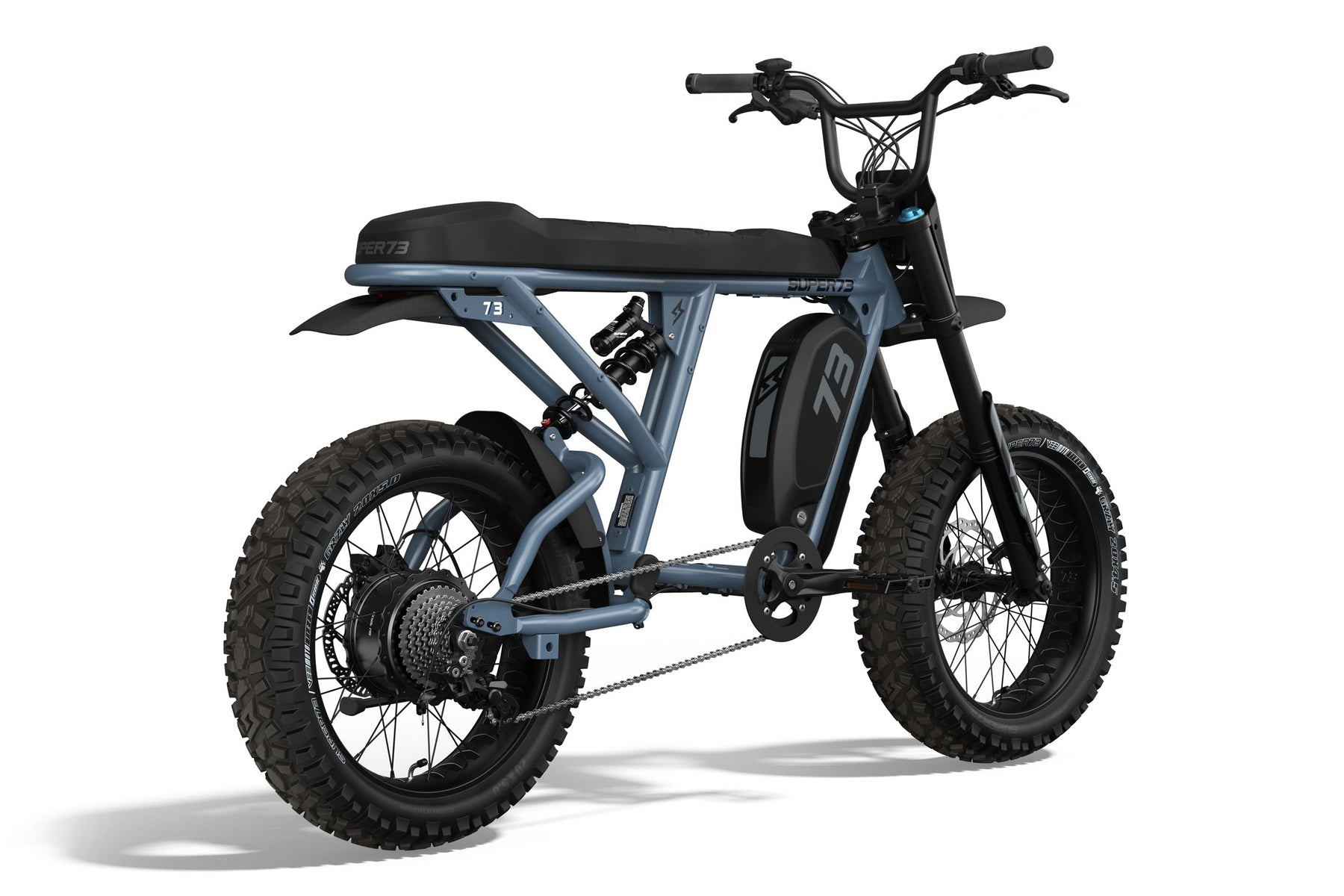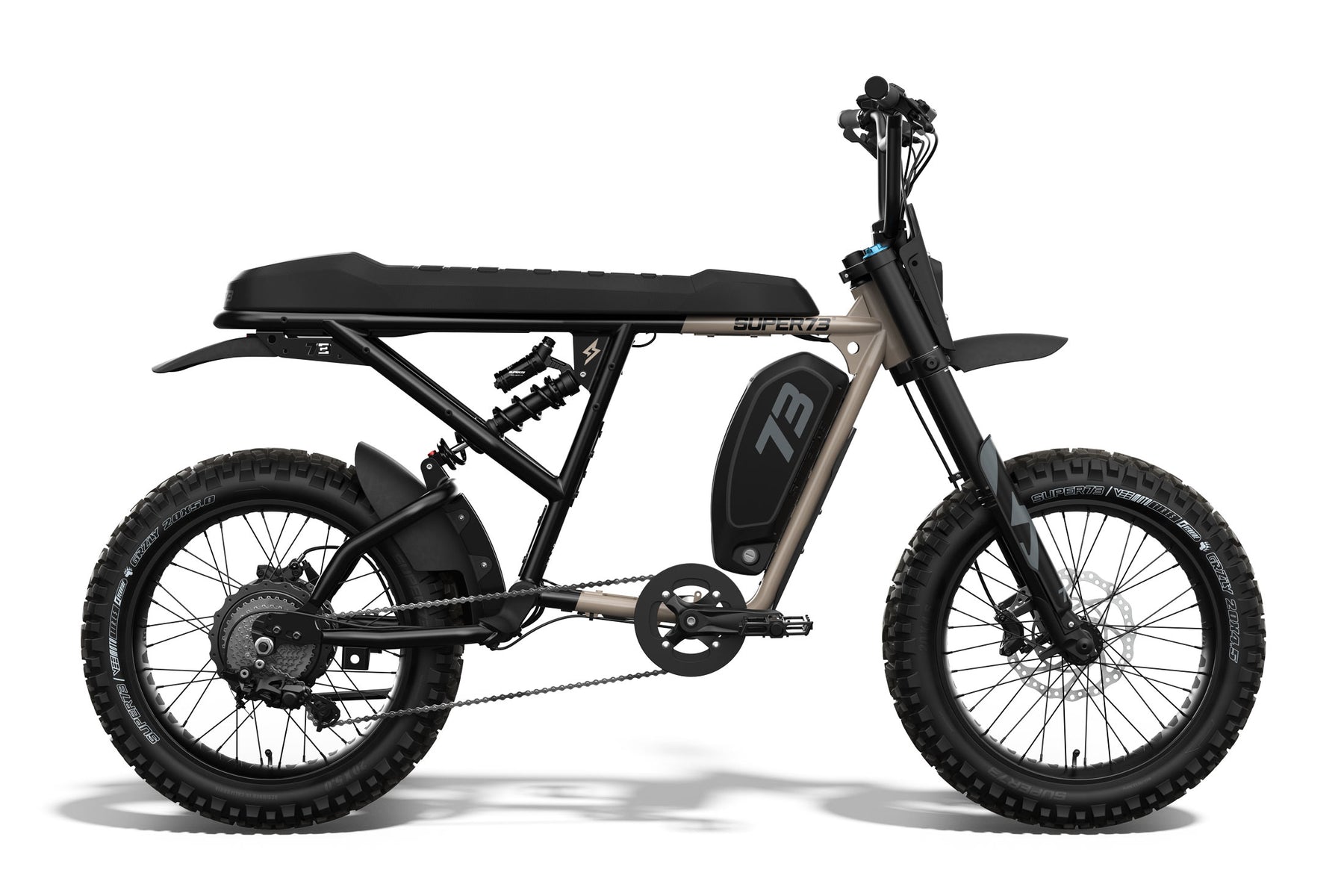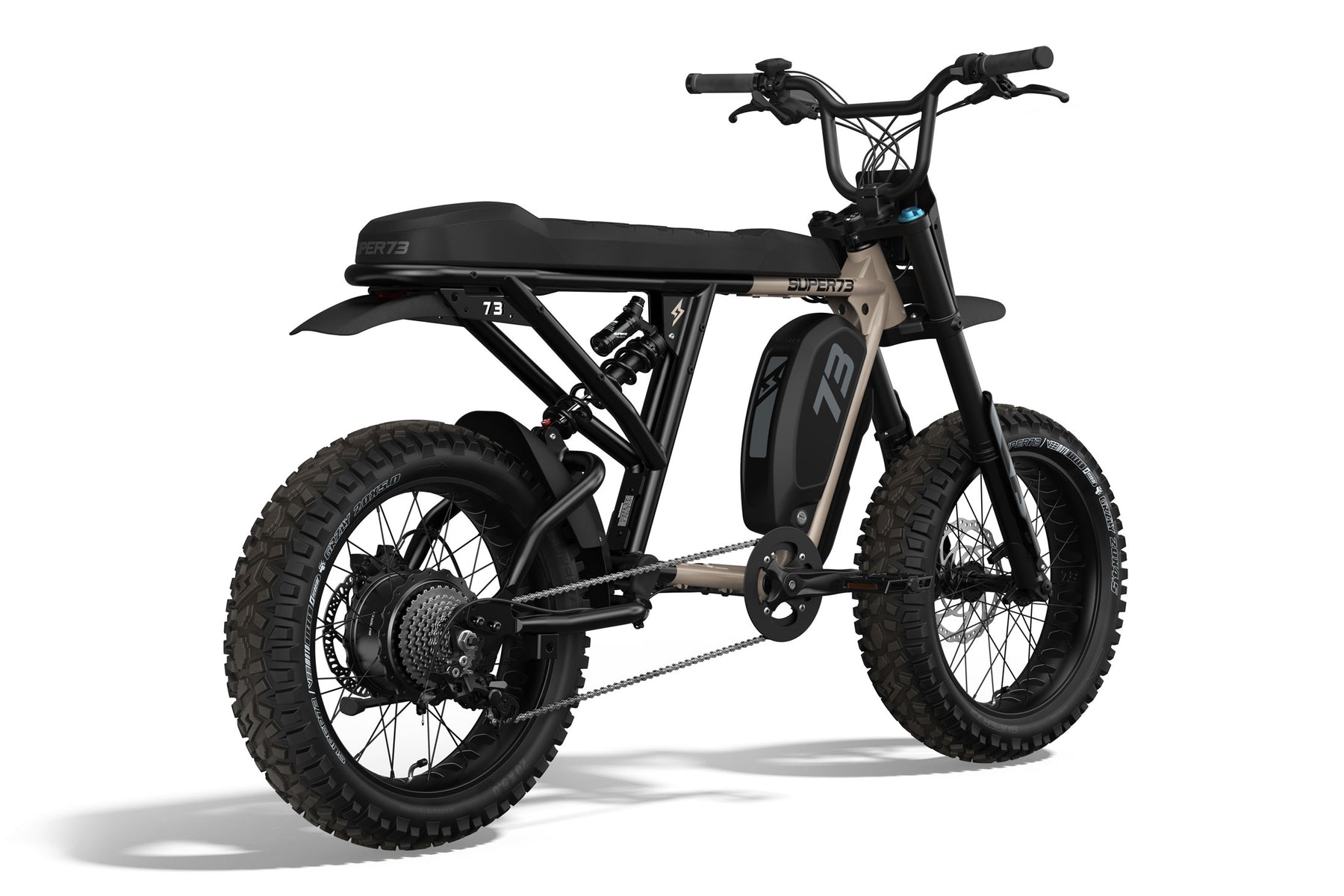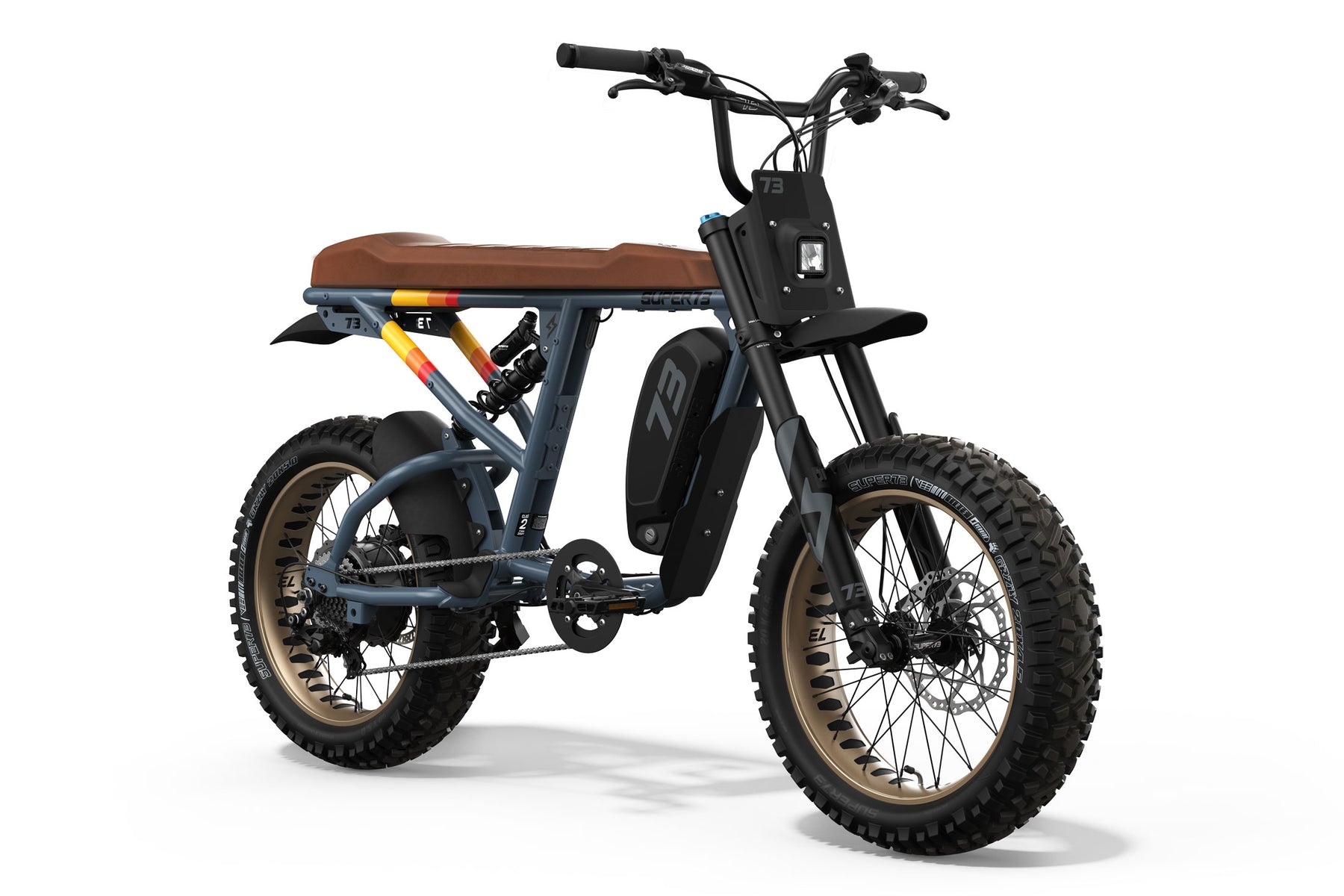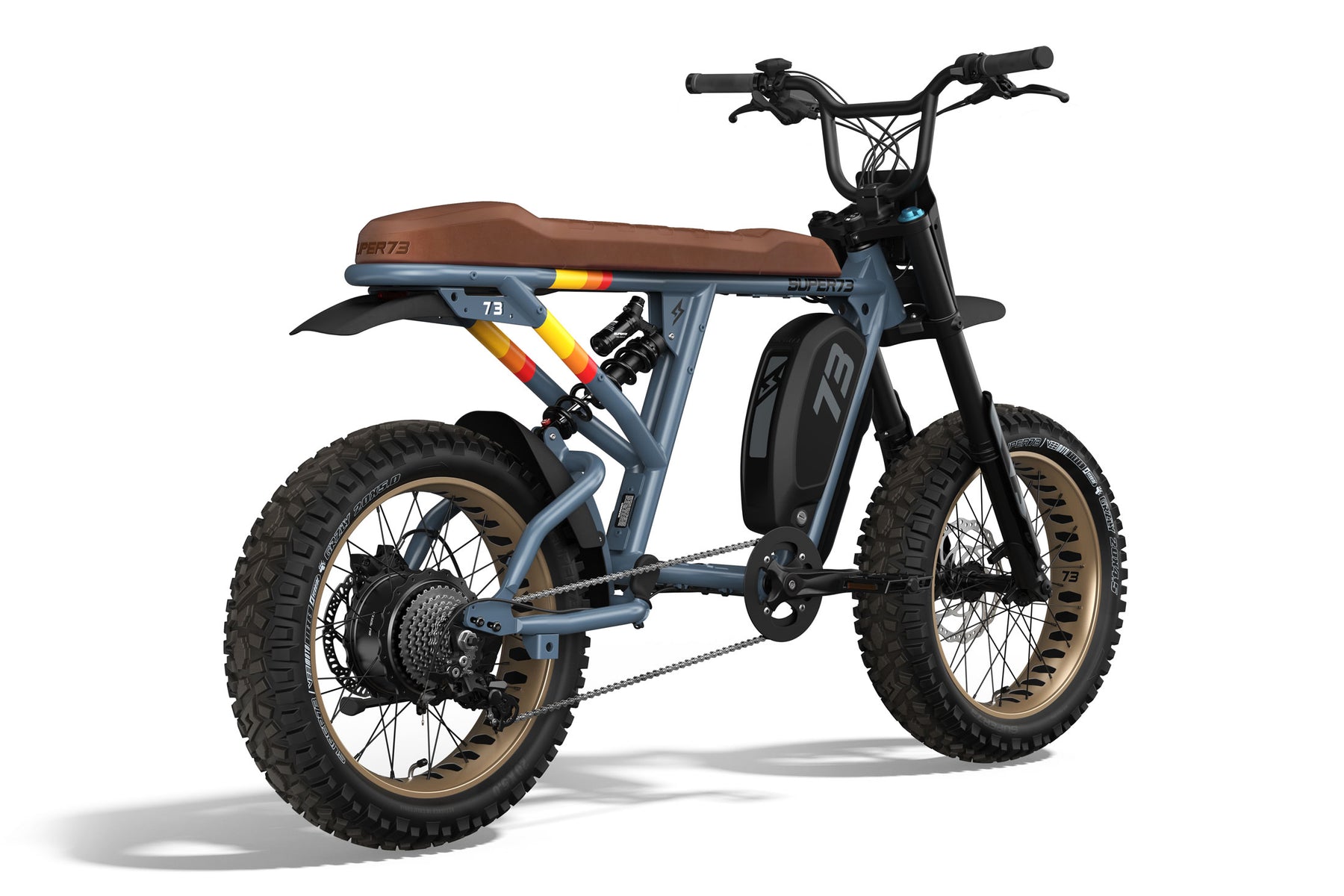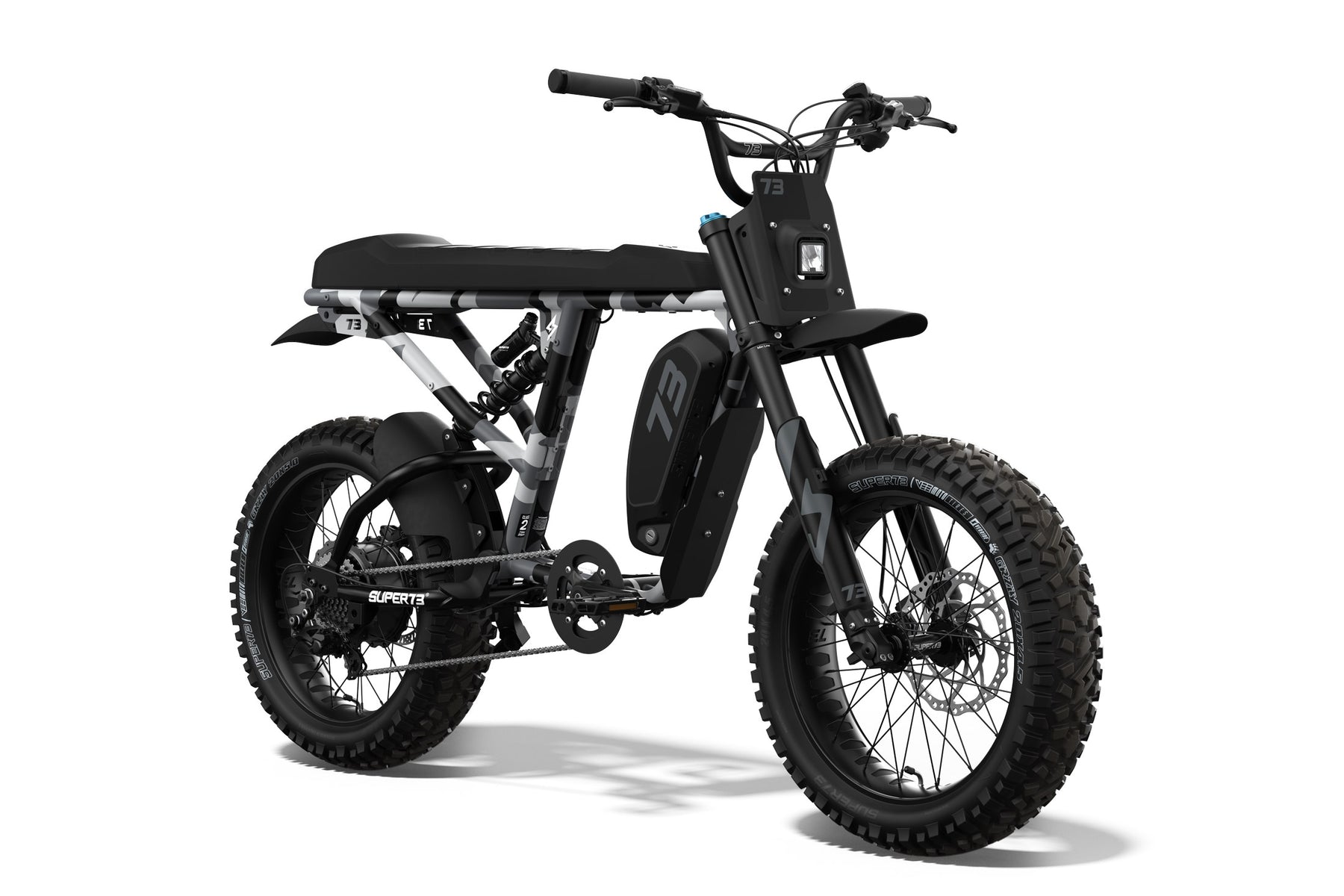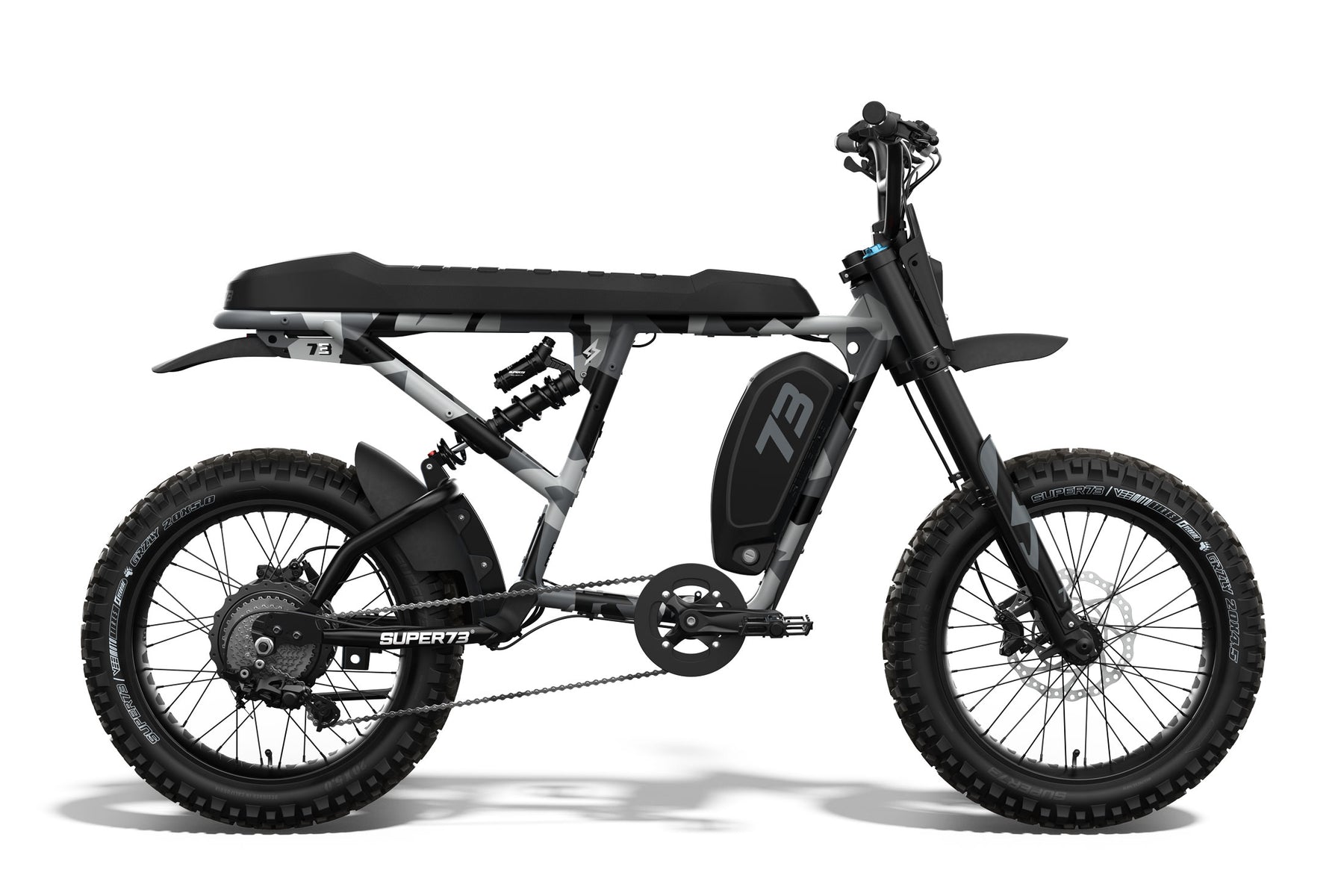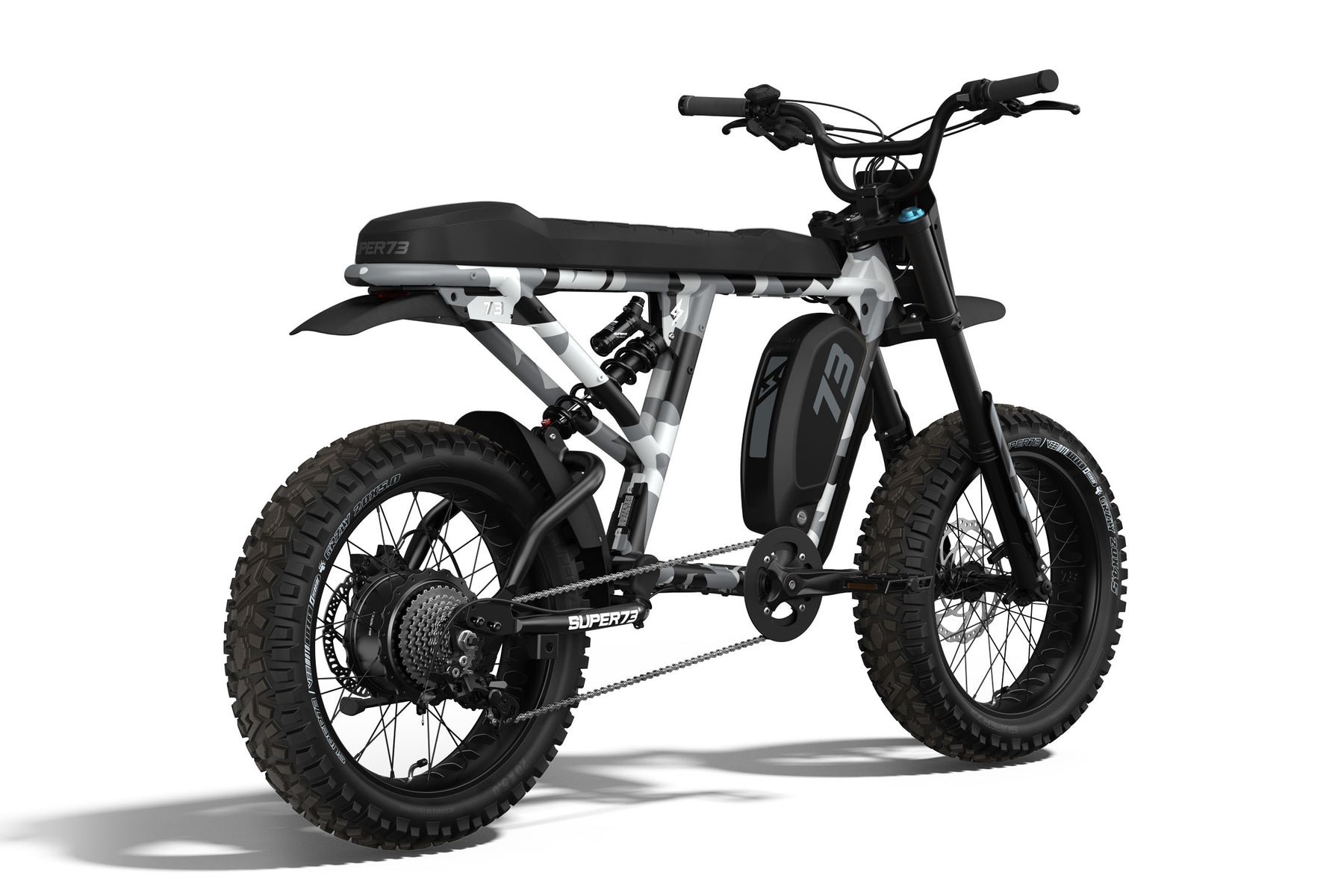 SUPER73-R Adventure Series
An Ebike for the Road Warriors
The Rugged Runner
The Adventure Series flagship model and everything you could possibly want from our Performance Adventurer. Full suspension, improved weight distribution, and more wiggle room on the seat all combine to make this the best ride we have to offer.
8-SPEED GEARING
When the trail gets steep, we got you covered. The R Adventure Series comes standard with an 8-speed cassette to provide that extra power to smooth out even the gnarliest hills.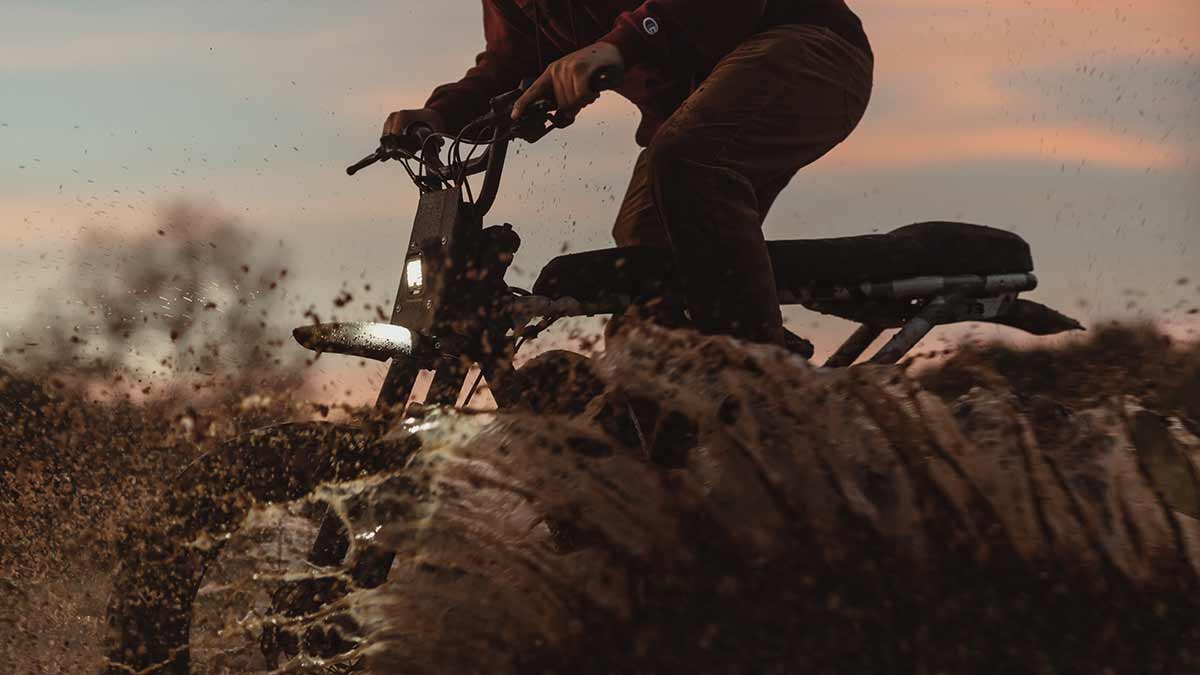 EXTENDED SEAT
The R Adventure's moto-inspired seat provides plenty of room to get into the perfect riding position. The extended seat will ensure you stay comfortable even on your longest rides, regardless of terrain or conditions.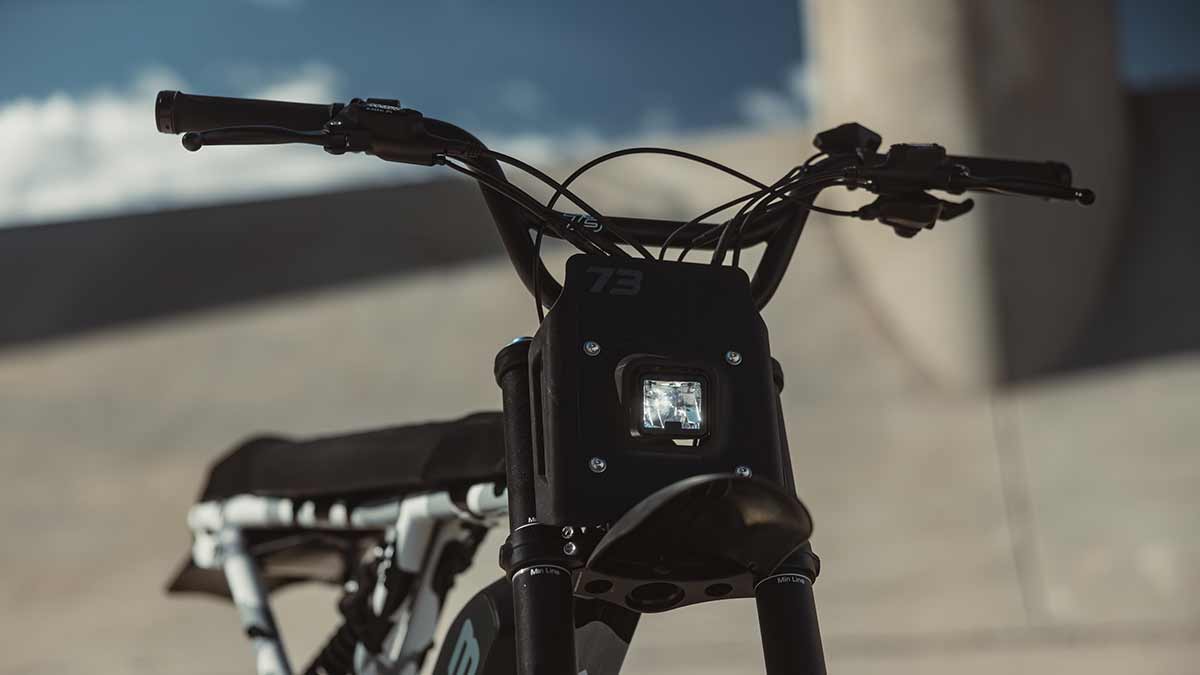 HANDLEBAR
All models come equipped with the McFly handlebar except Snowshadow SE, which comes with lower-profile Blain handlebar (featured).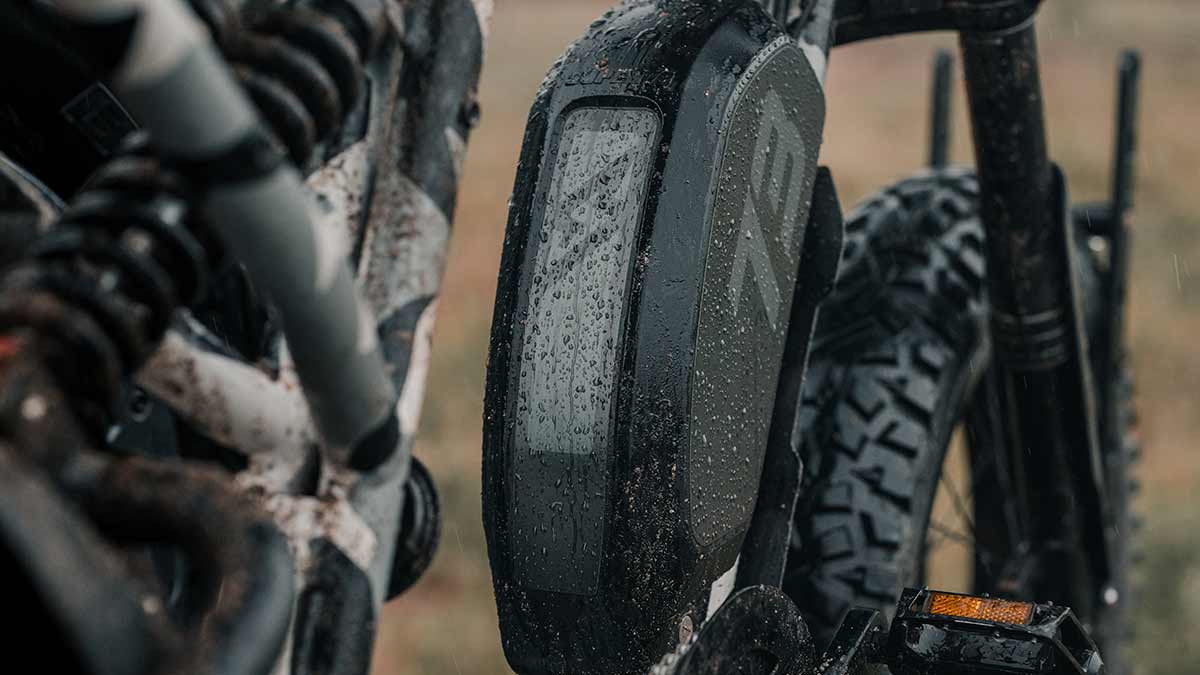 REPOSITIONED BATTERY
The R Adventure's battery has been repositioned to the lower downtube to keep its center of gravity low, allowing for a longer seat and additional room for riders to move as they cruise.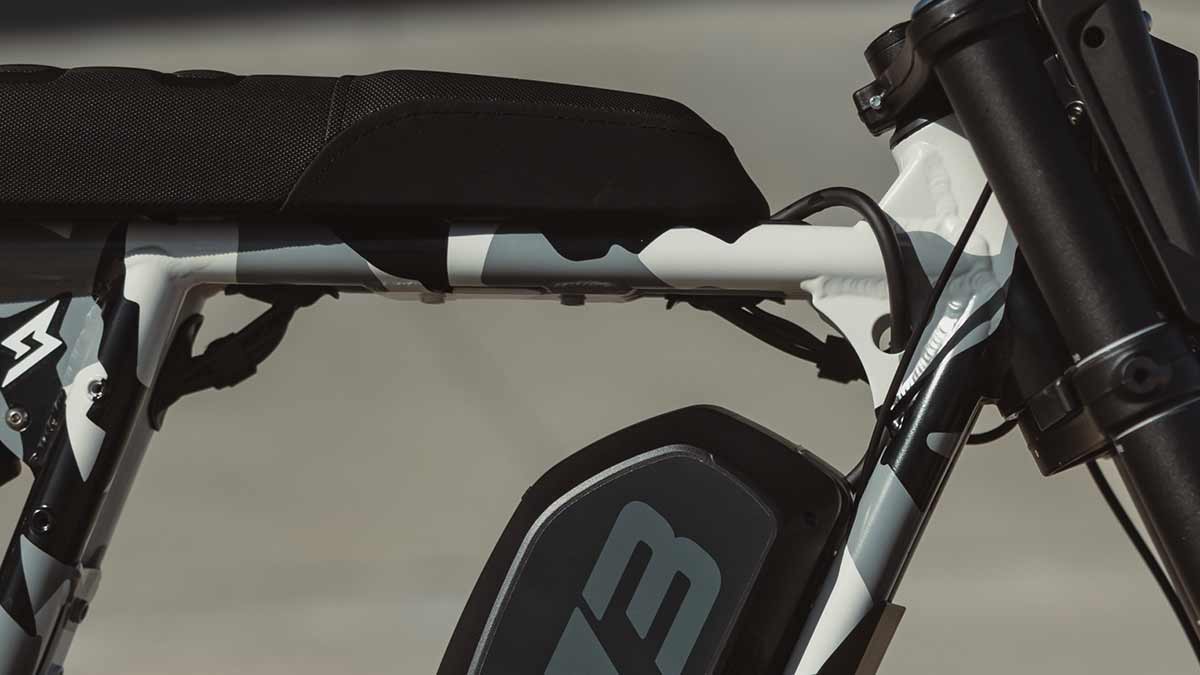 snowshadow SE COLORWAY
Each frame pattern and design will be incredibly unique and unlike any other frame from the line due to the hand-dipped process. Small and unique characteristics within the paint will exist in each pattern. These are not manufacturer defects.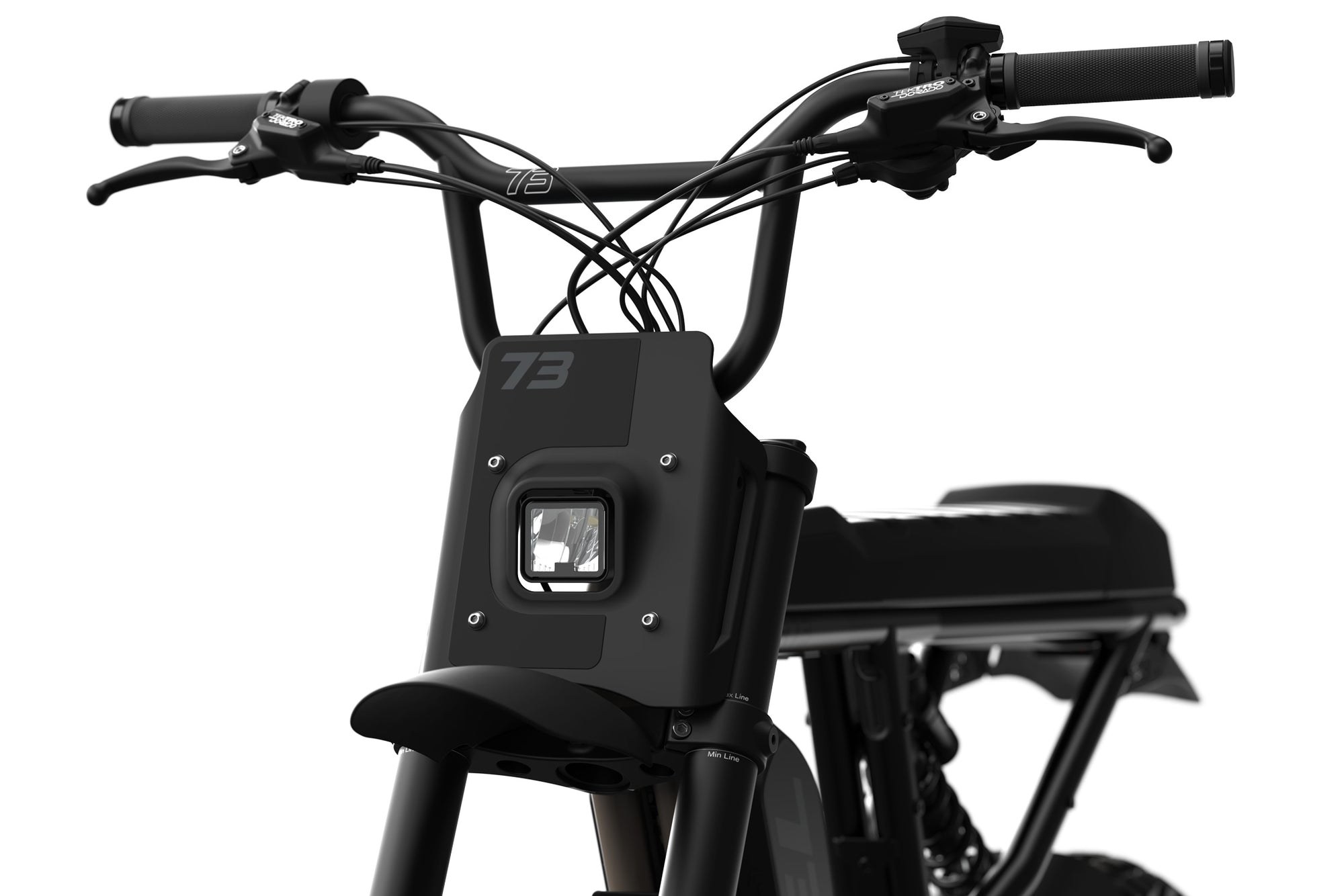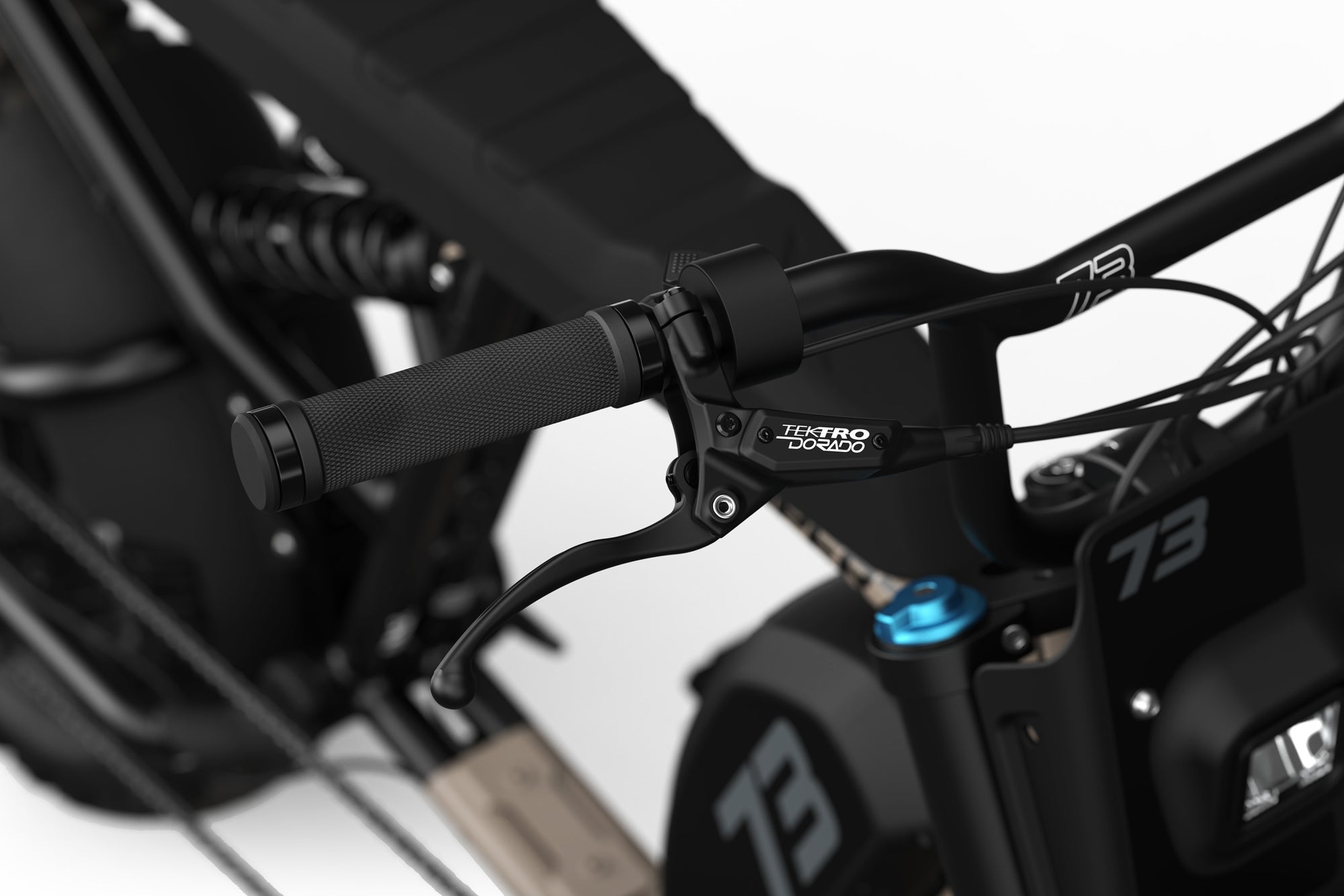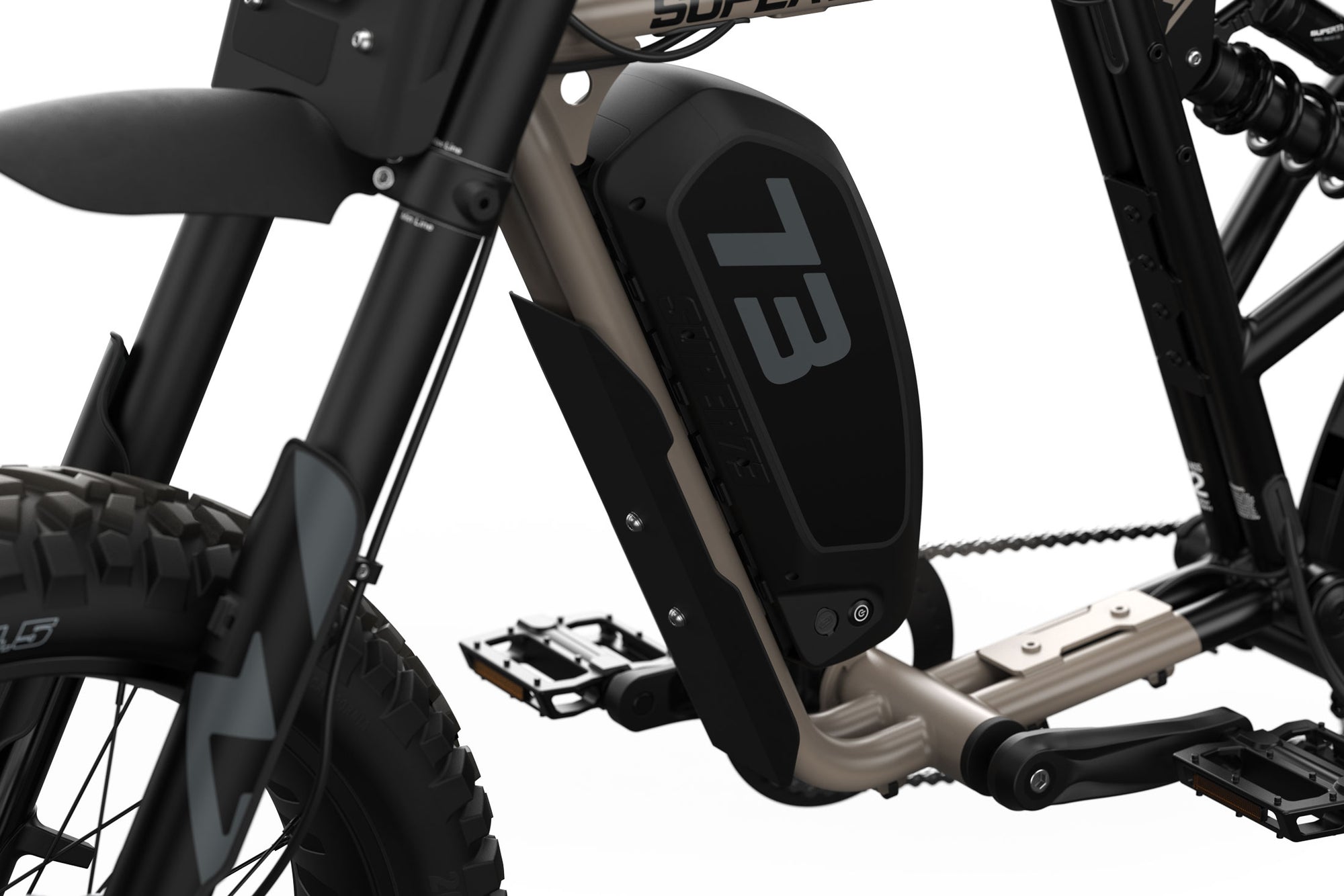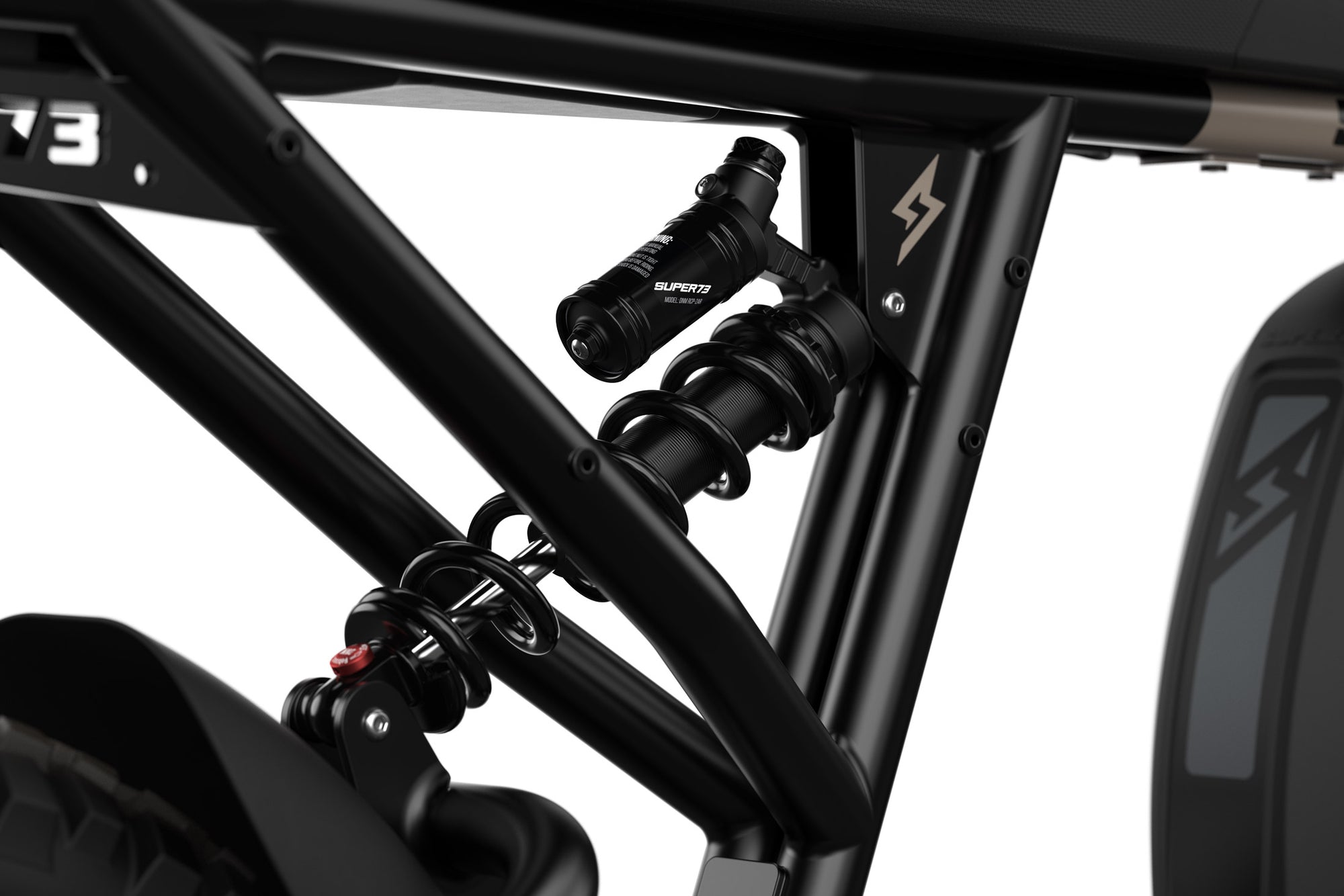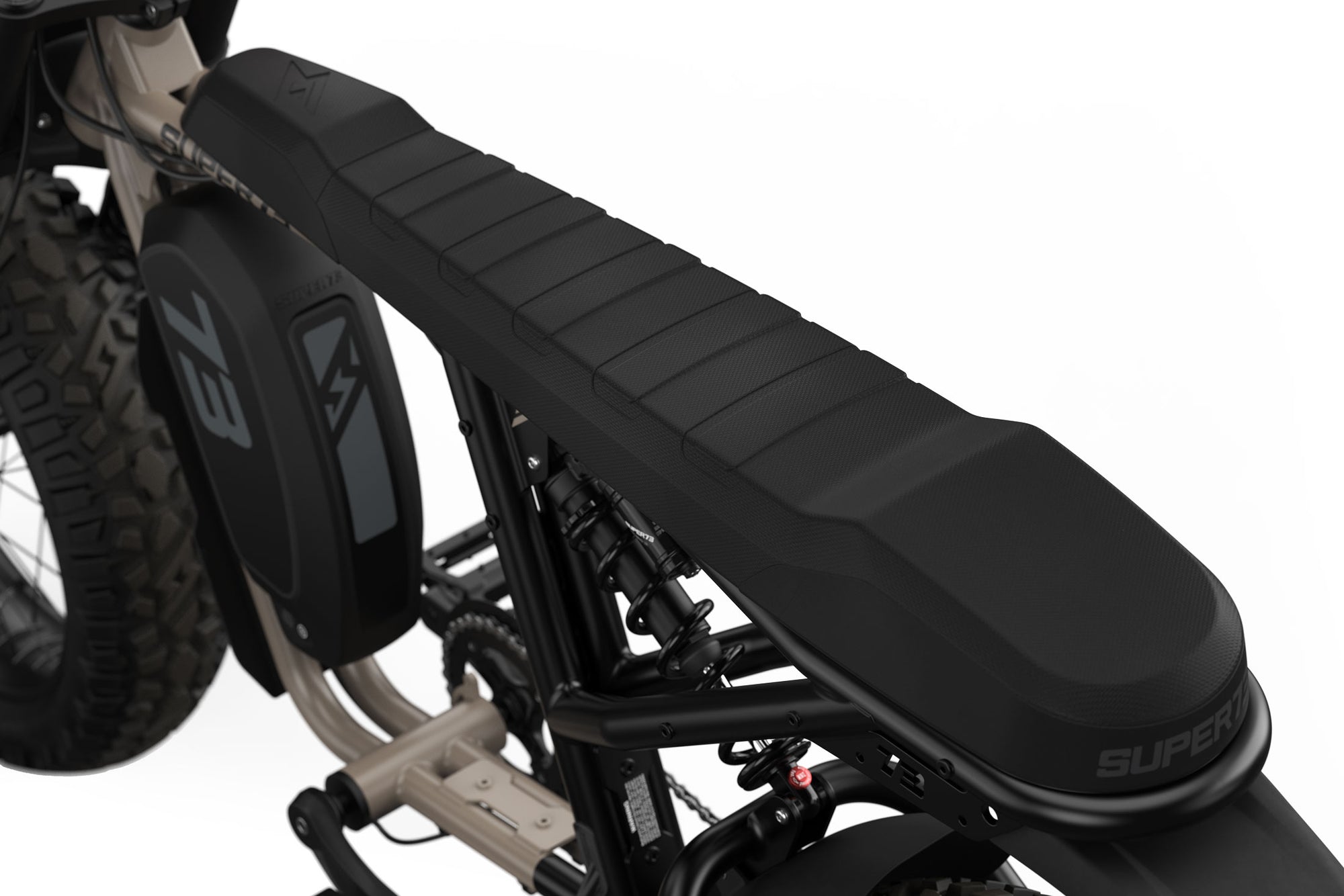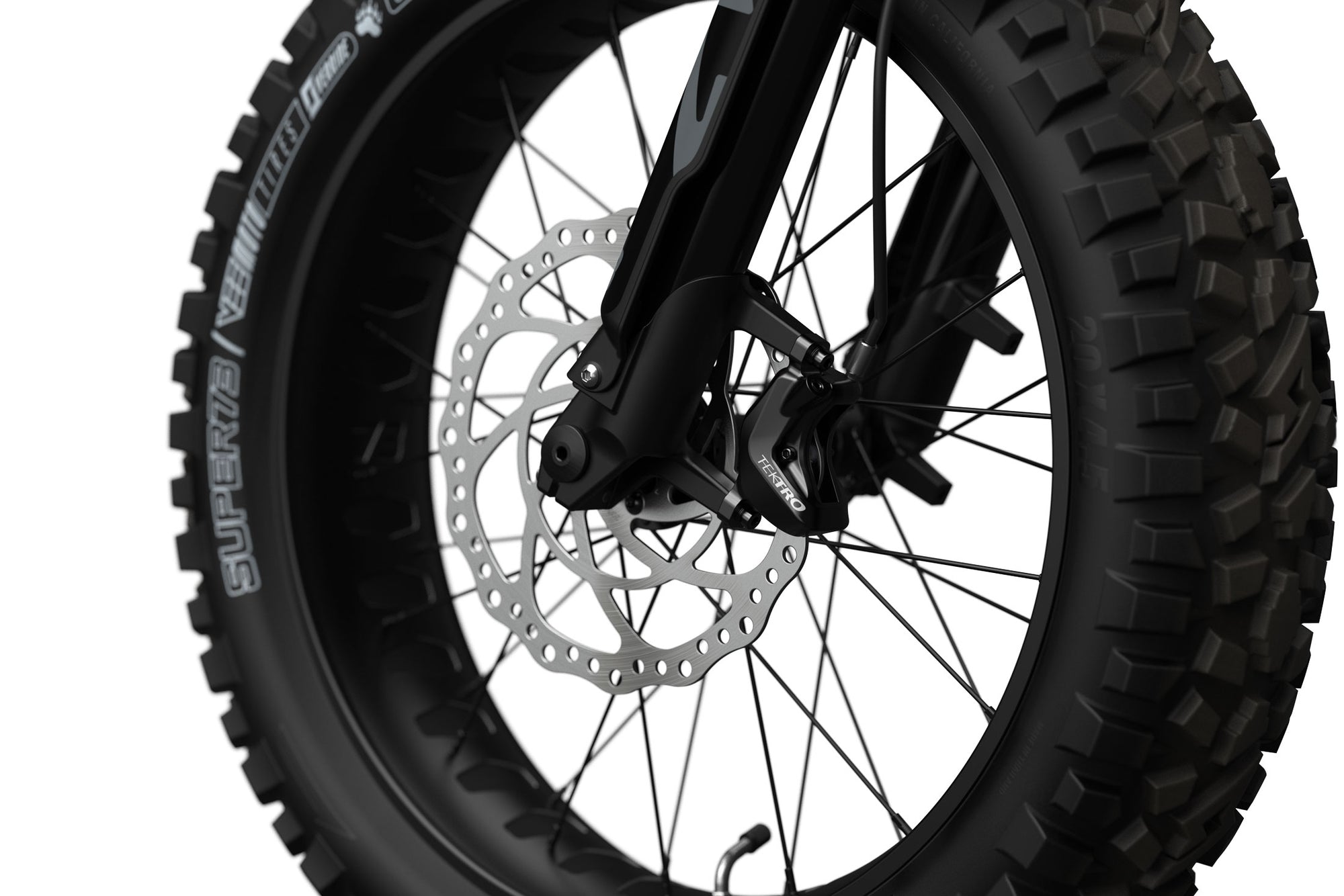 Ride Easy
No license, registration, or insurance required.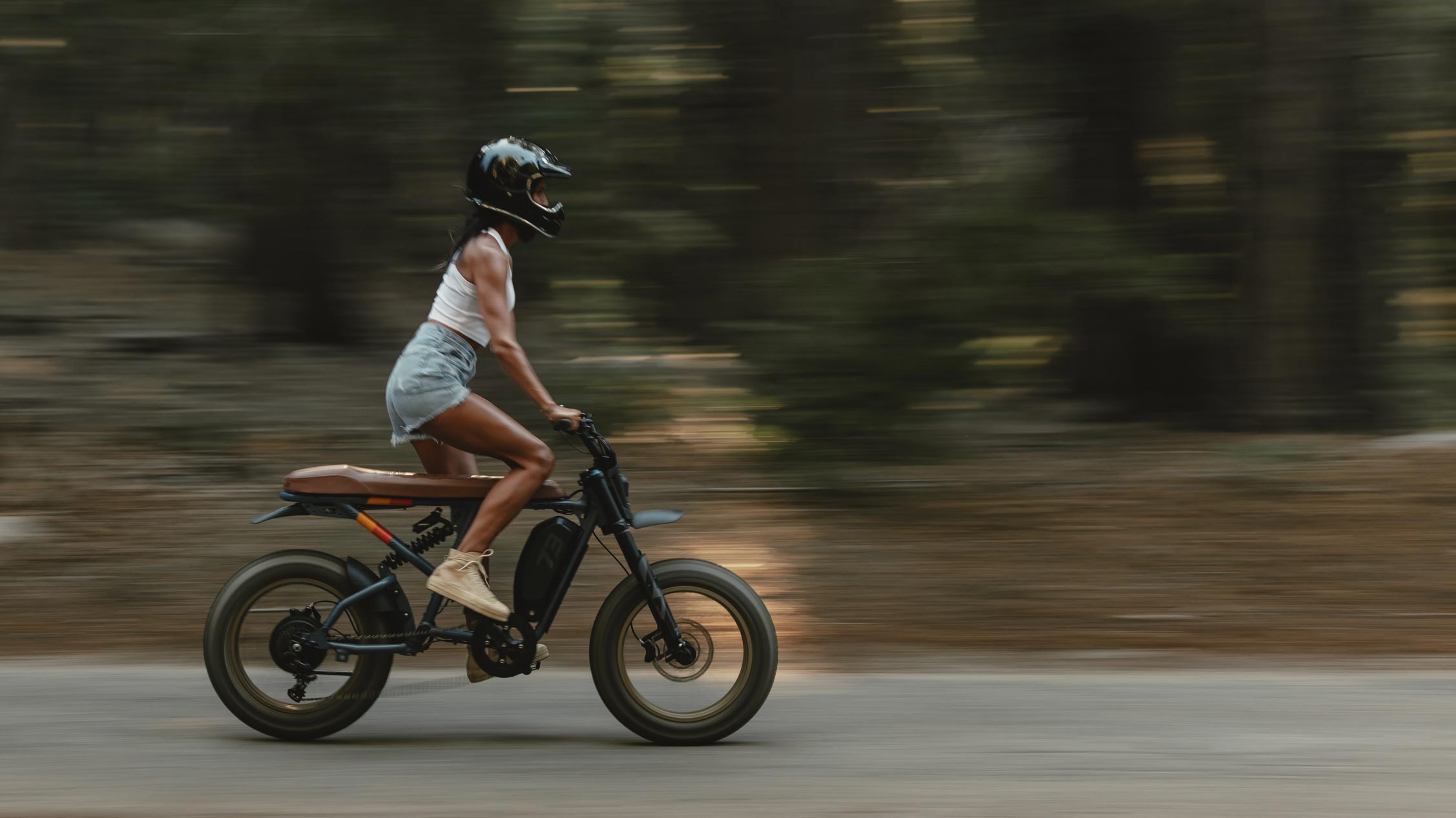 MULTI-CLASS RIDE MODES WITH PEDAL ASSIST TECHNOLOGY
THROTTLE FIRST
Each bike comes pre-programmed in the Class-2 mode, which allows for throttle operation and pedal-assist riding up to 20mph. Switch between ride modes to access Class-1, Class-3, and Off-Road mode to reach 28mph+.
EASILY CHARGE IN ANY STANDARD 110V OUTLET
REMOVABLE BATTERY
Charging on the go? We've made it easy for you with our removable battery. Get 40+ miles* of range at 20mph under Class-2 throttle-only operation; 75+ miles* of range using Class-1 pedal-assist mode.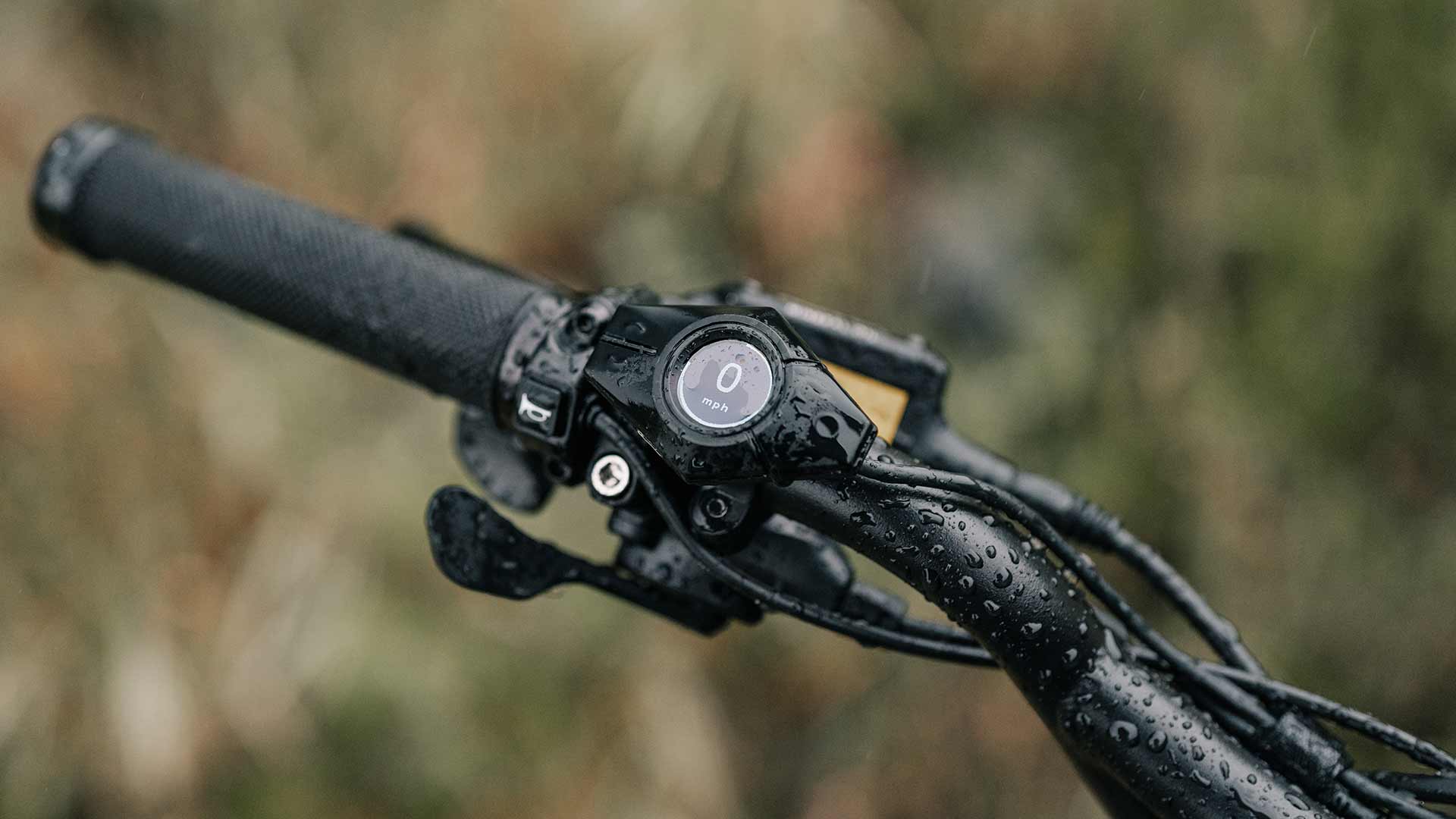 IOS AND ANDROID BLUETOOTH CONNECTIVITY
SMART DISPLAY
Download the App | Unlock all of SUPER73's ebike features and receive over-the-air updates.
Navigation | The app provides turn-by-turn navigation on both the Smart Display and your mobile device.
View Settings | Easily change between pedal assist modes and view your current speed, remaining battery range, and more.
VEHICLE SPECIFICATIONS
Top Speed | Classes 1/2 20+MPH* Class 3/Off-Road: 28+ MPH* View Speed Chart

Range | 40-75 miles*
*40+ miles of range at 20mph under Class-2 throttle-only operation; 75+ miles of range using Class-1 pedal assist mode

Charge Time | 6-7 hrs

Battery | 960W/H (48v 20ah)

Motor | 750w nominal | View Motor Power Chart

Throttle | Thumb Throttle

Gearing & Rear Derailleur | 8 speed

Vehicle Weight | 88 lbs

Length x Width x Height | 70" x 28.5" x43.5"

Rider Weight Limit | 325 lbs

Seat Height | 32"

Frame | Aluminum

Suspension (if applicable) | Full / Front + Rear Adjustable

Brakes | Hydraulic

Tires | GRZLY / 4.5" Front / 5" Rear

Inner Tubes | 20" x 4.5/5"

Head Light | LED

Tail Light | LED

Horn | Yes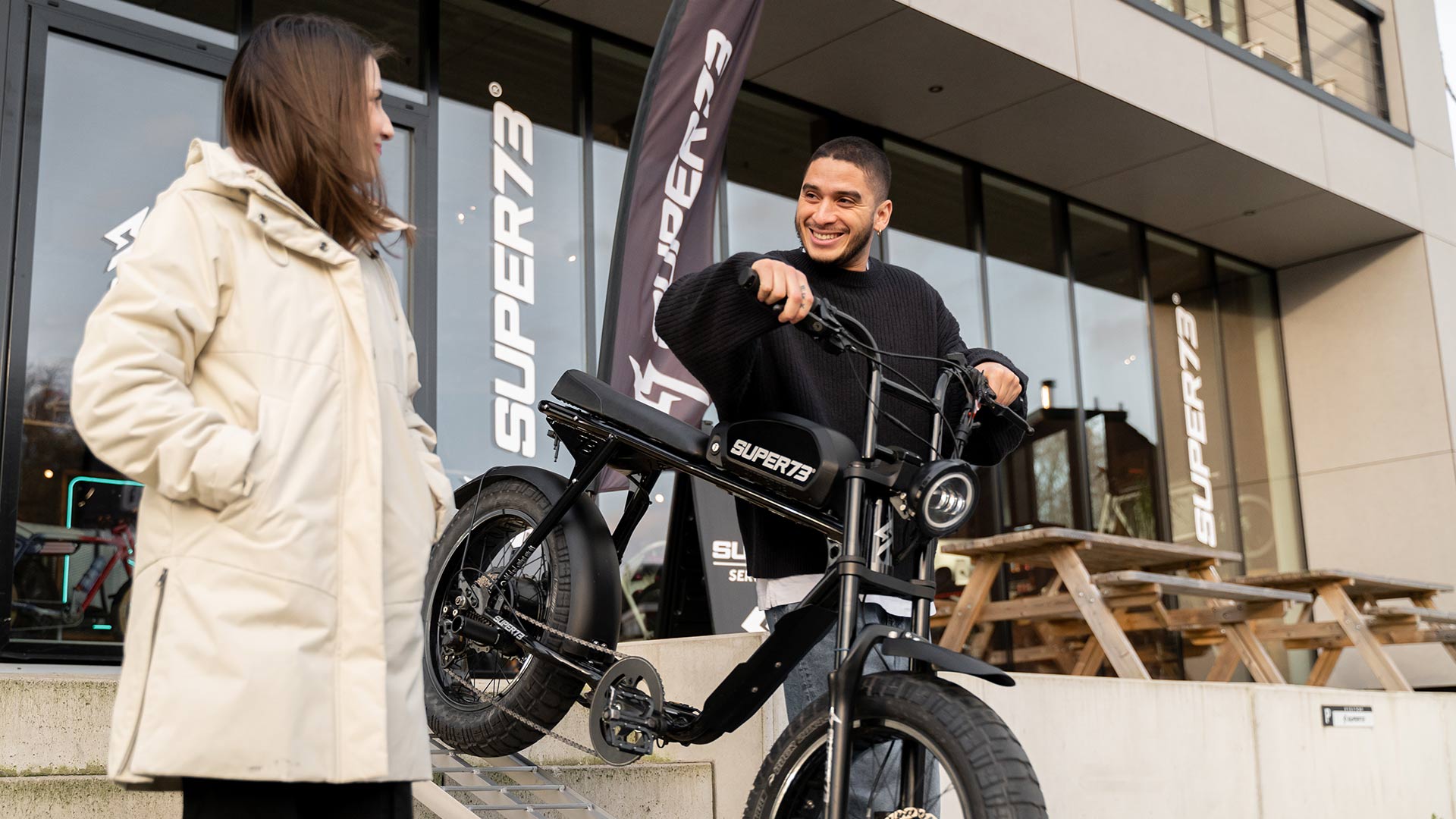 Visit A Dealer
SUPER73 partners with bicycle, lifestyle, motorcycle, and e-mobility retailers across the country to make purchasing easy.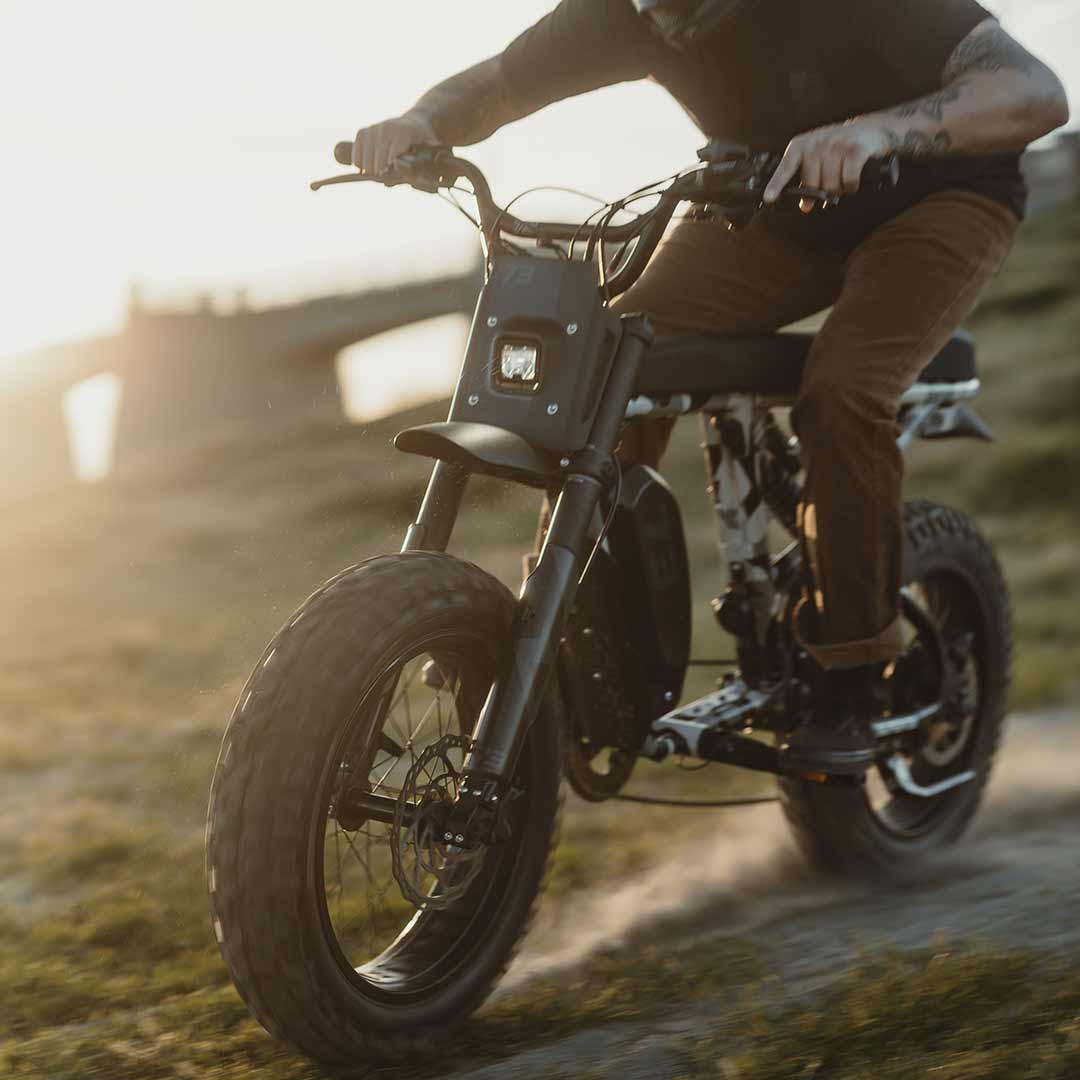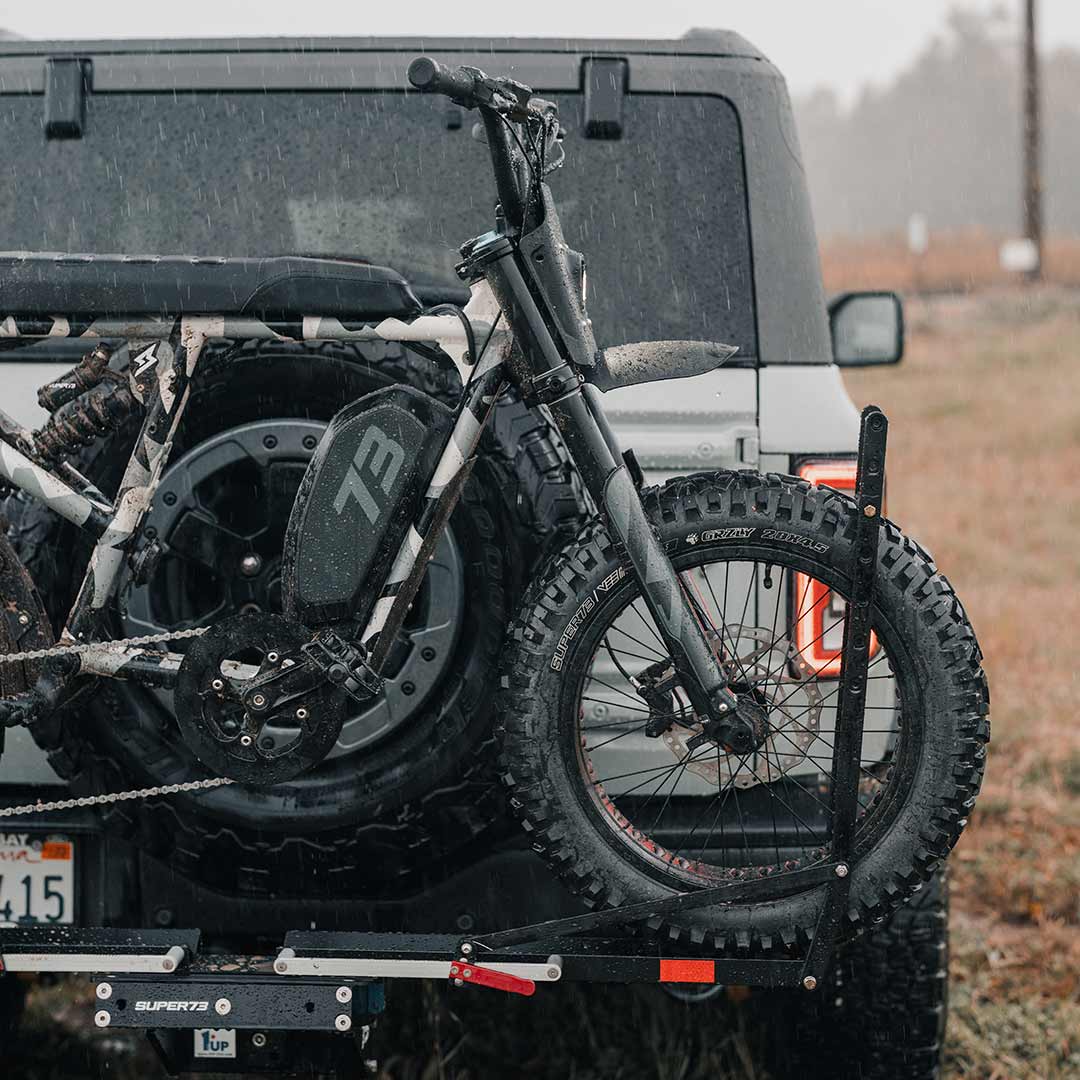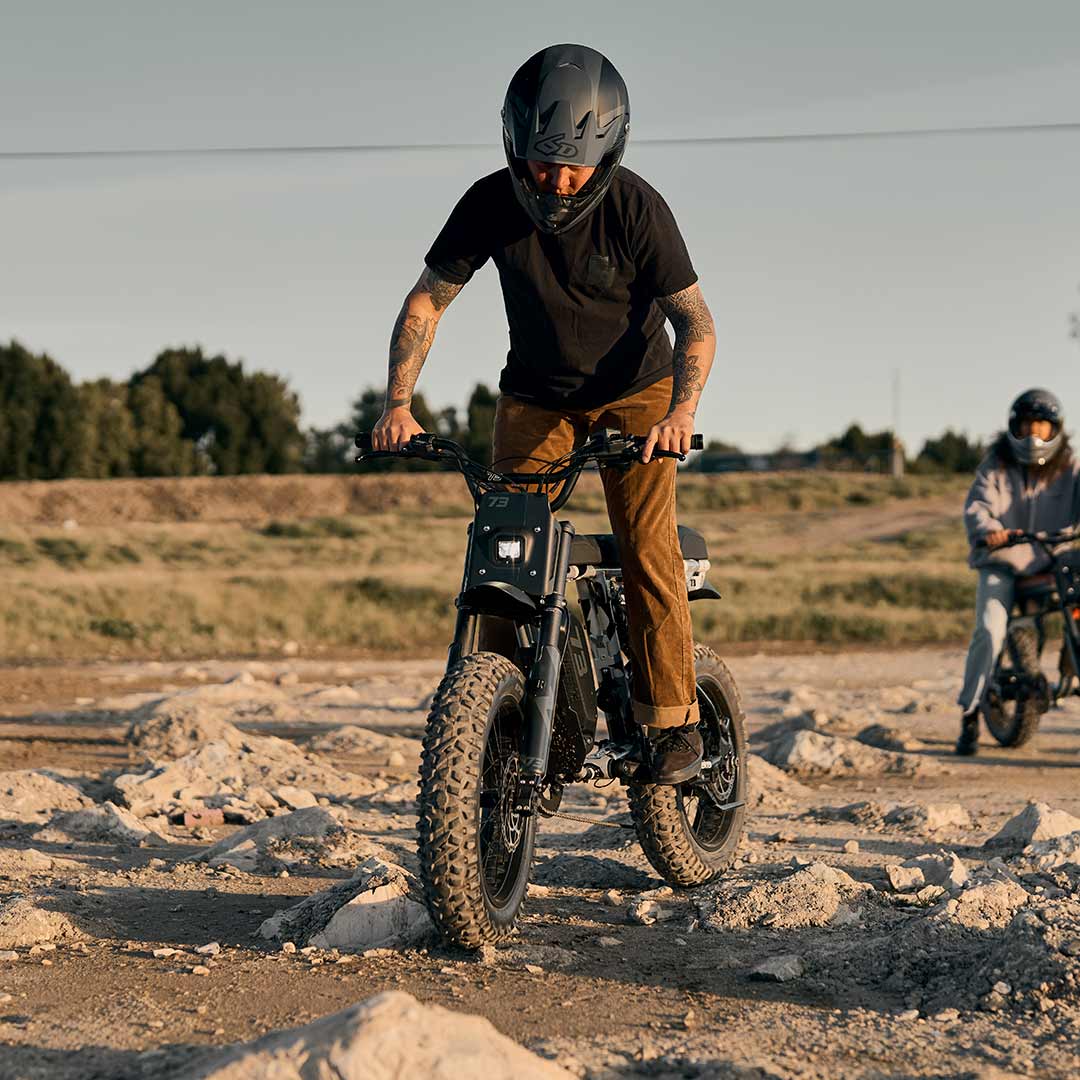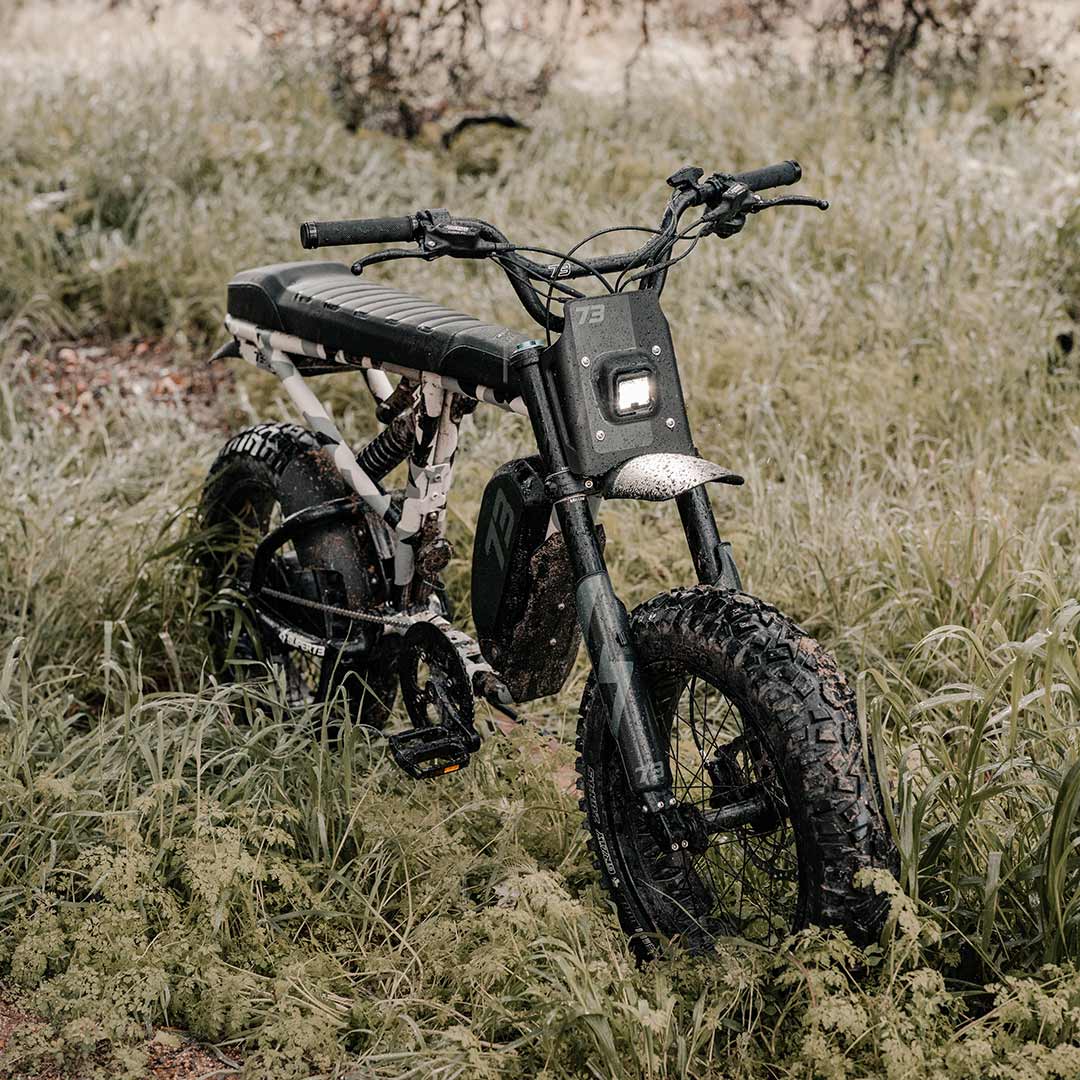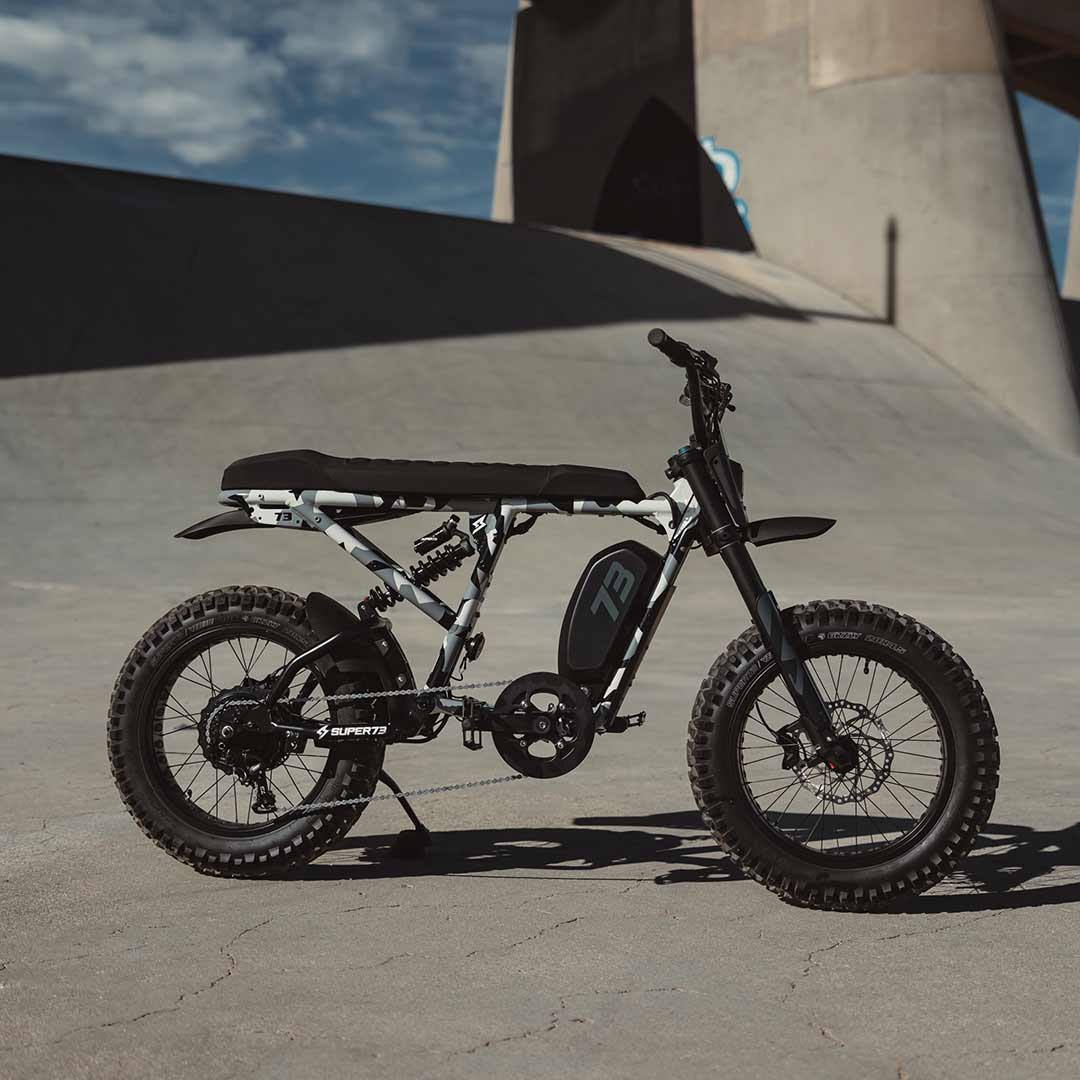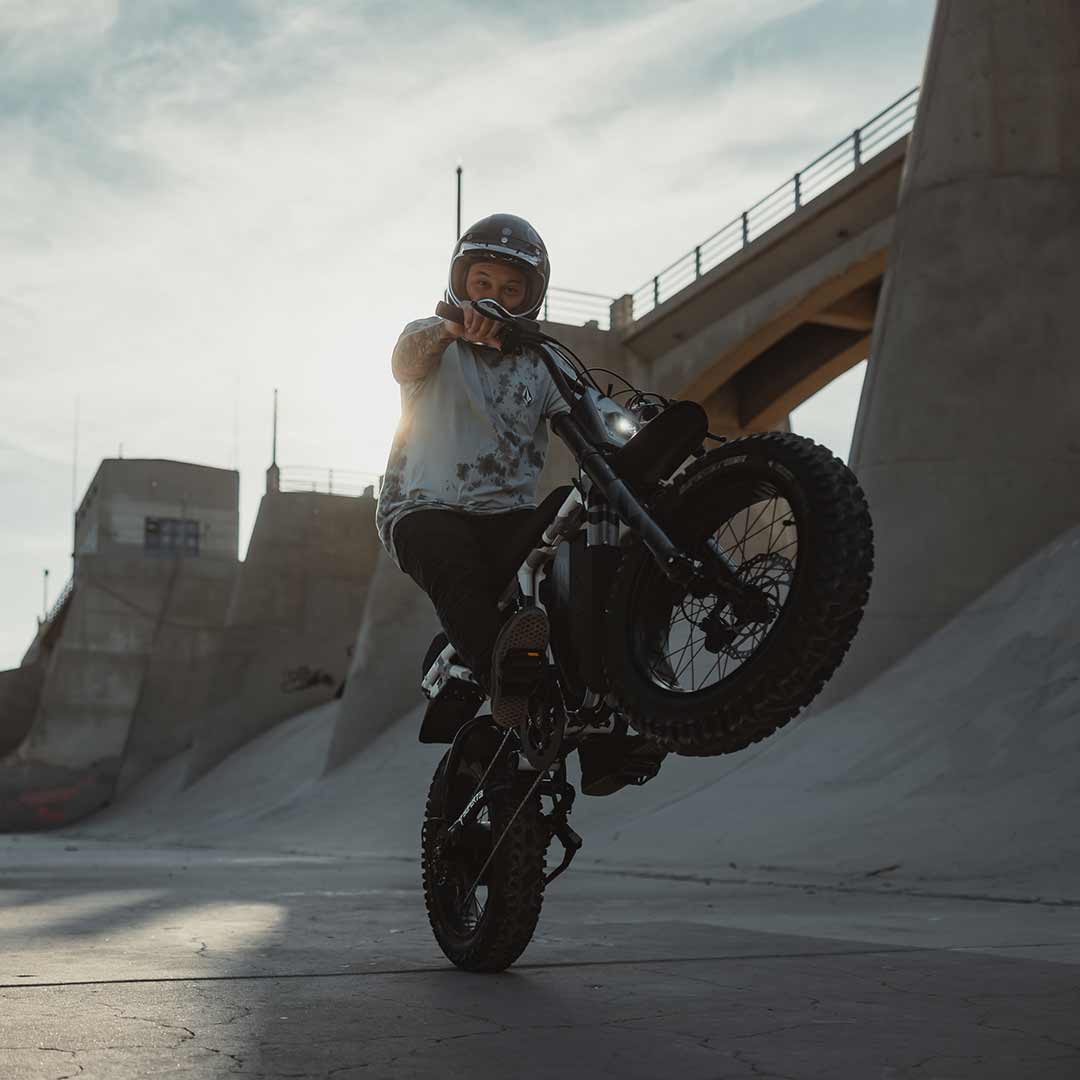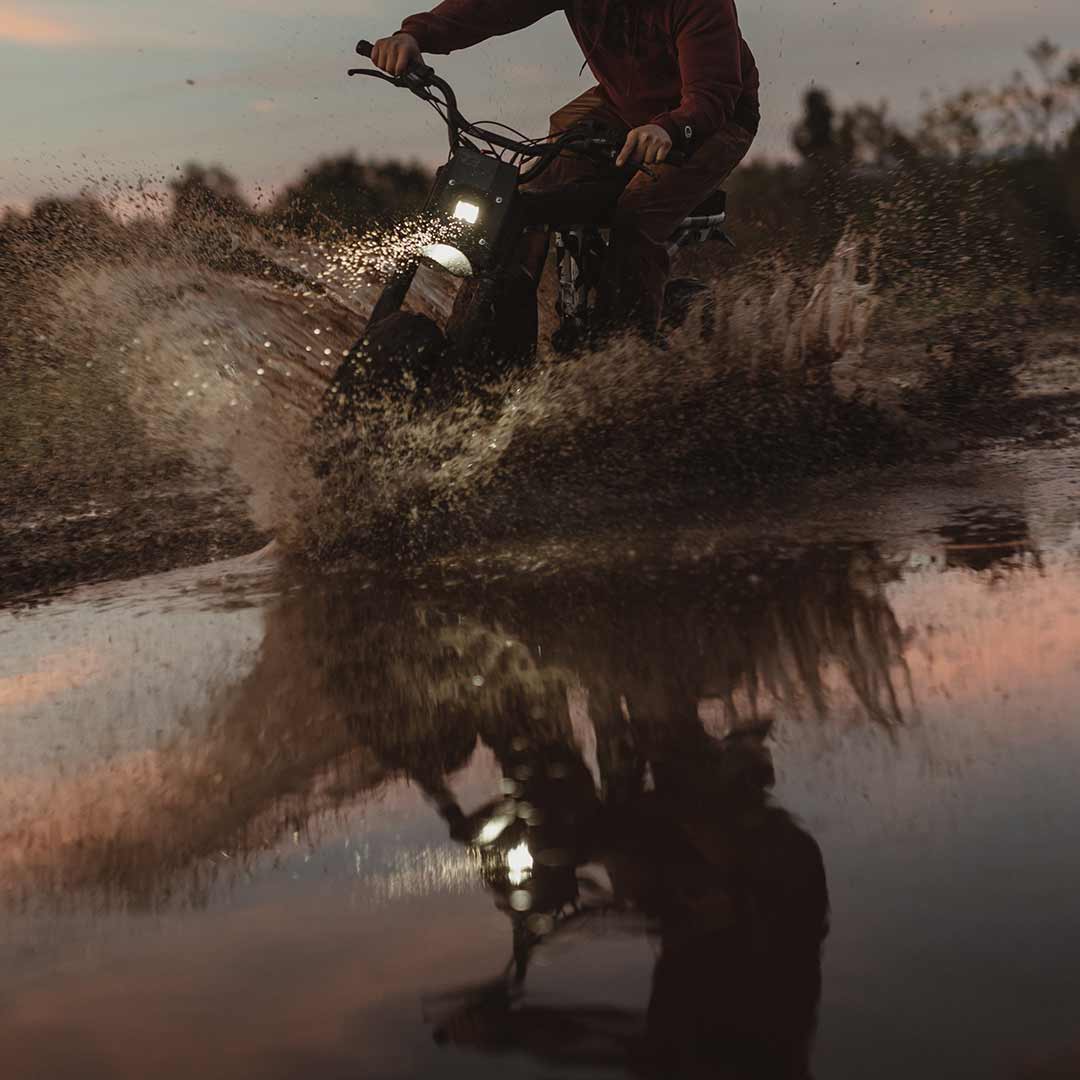 *Free shipping promotions exclude orders to Hawaii. Battery range estimates depend on conditions such as rider weight, speed, temperature, wind, tire pressure, terrain, incline, etc. Mileage may vary. All bikes are subject to minor cosmetic changes. We only ship within the 48 contiguous states and Hawaii. Final shipping costs will be calculated at checkout. Please note, shipments to Hawaii are subject to extended delivery time frames due to cargo ship transportation. The estimated delivery timeline for orders shipping to Hawaii is 4-6 weeks. Please review the Returns & Cancellation Policy and the Warranty Information for this vehicle.