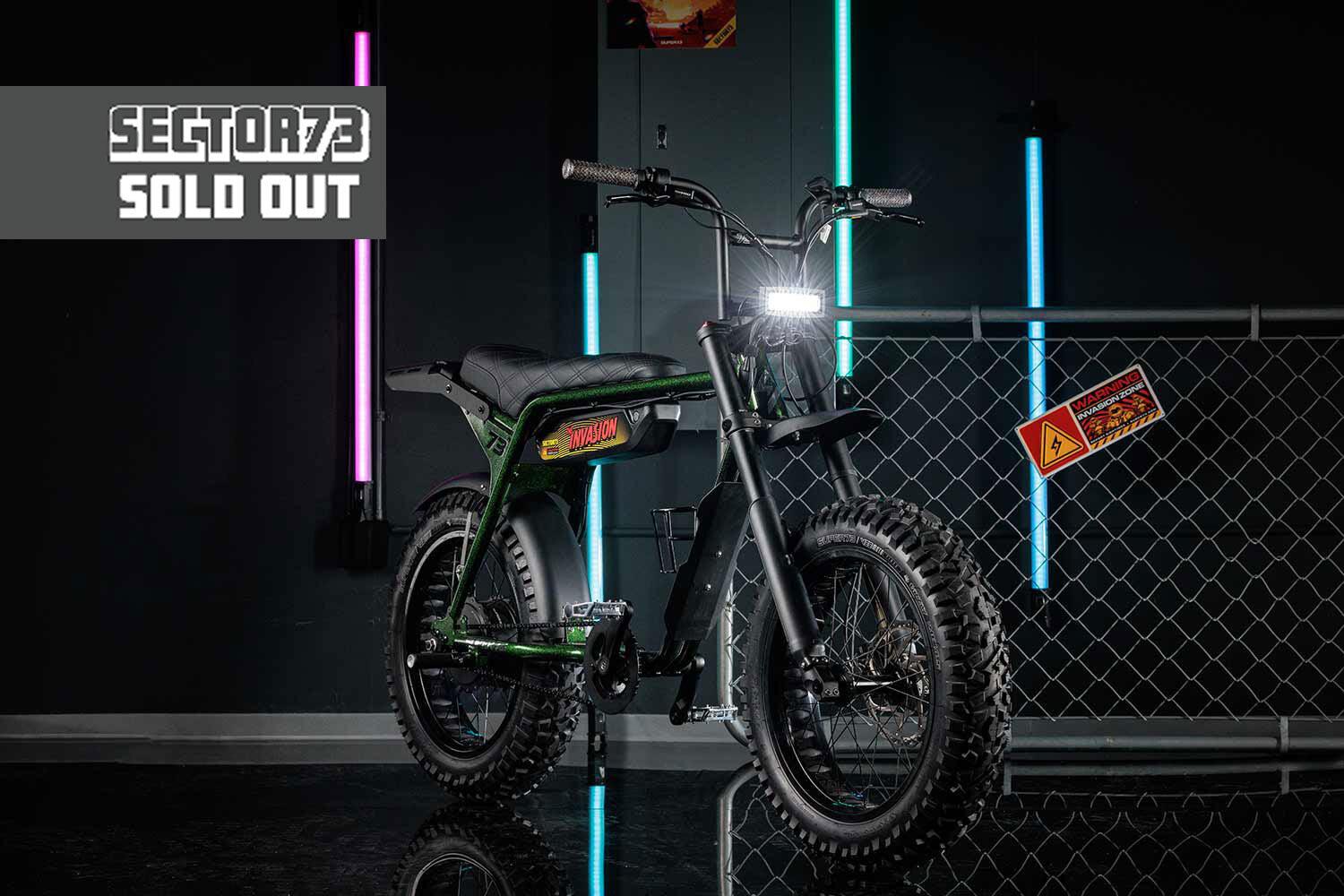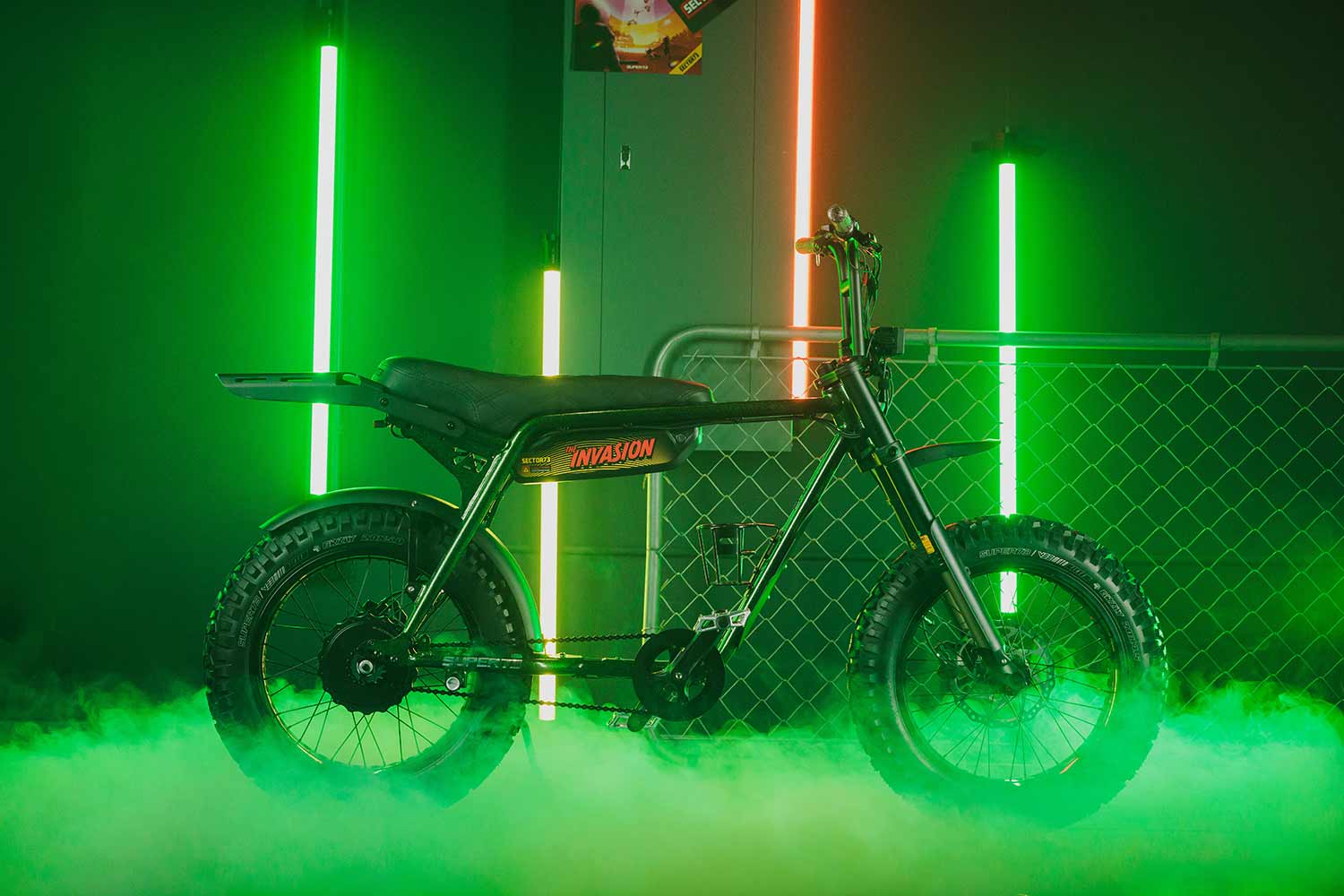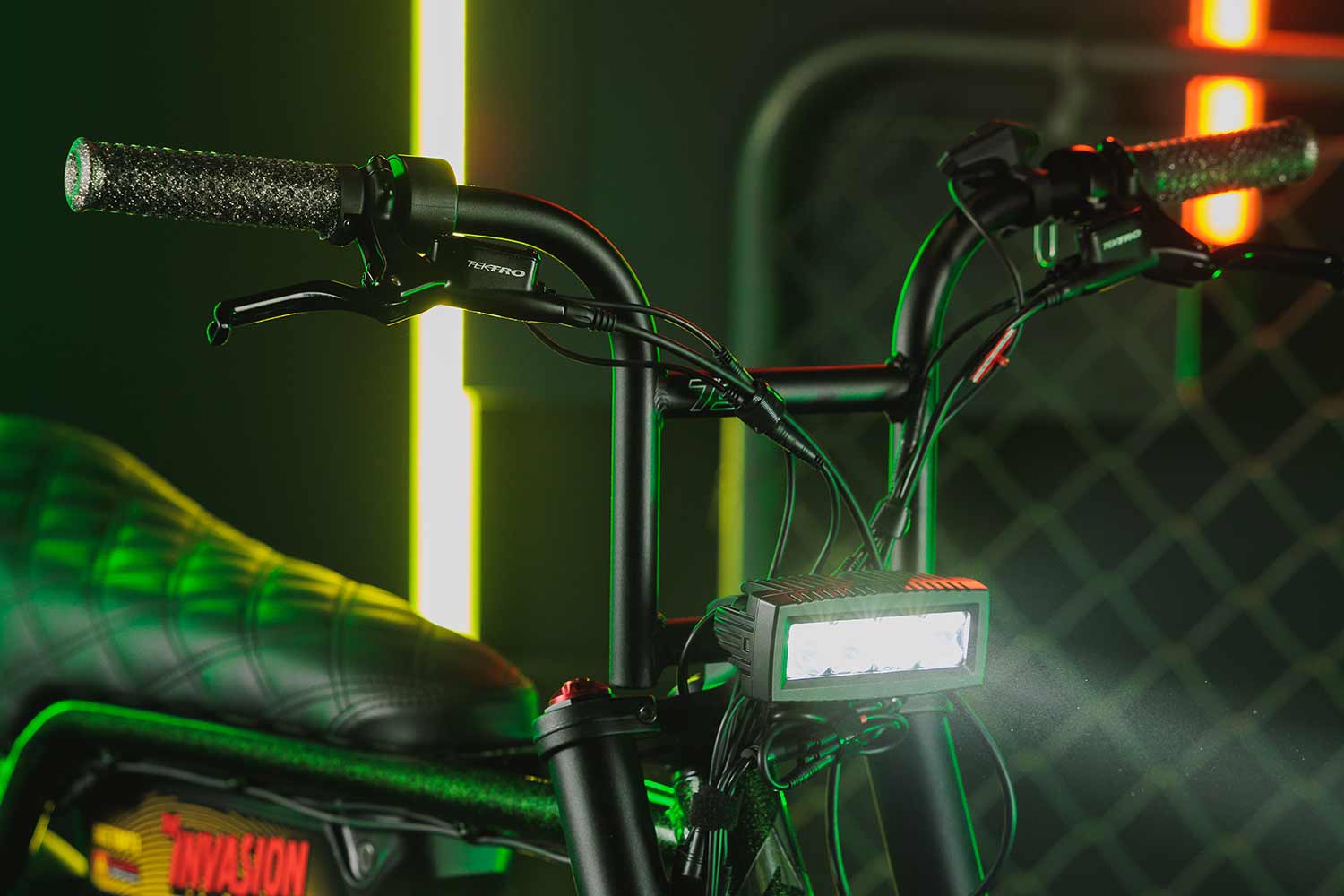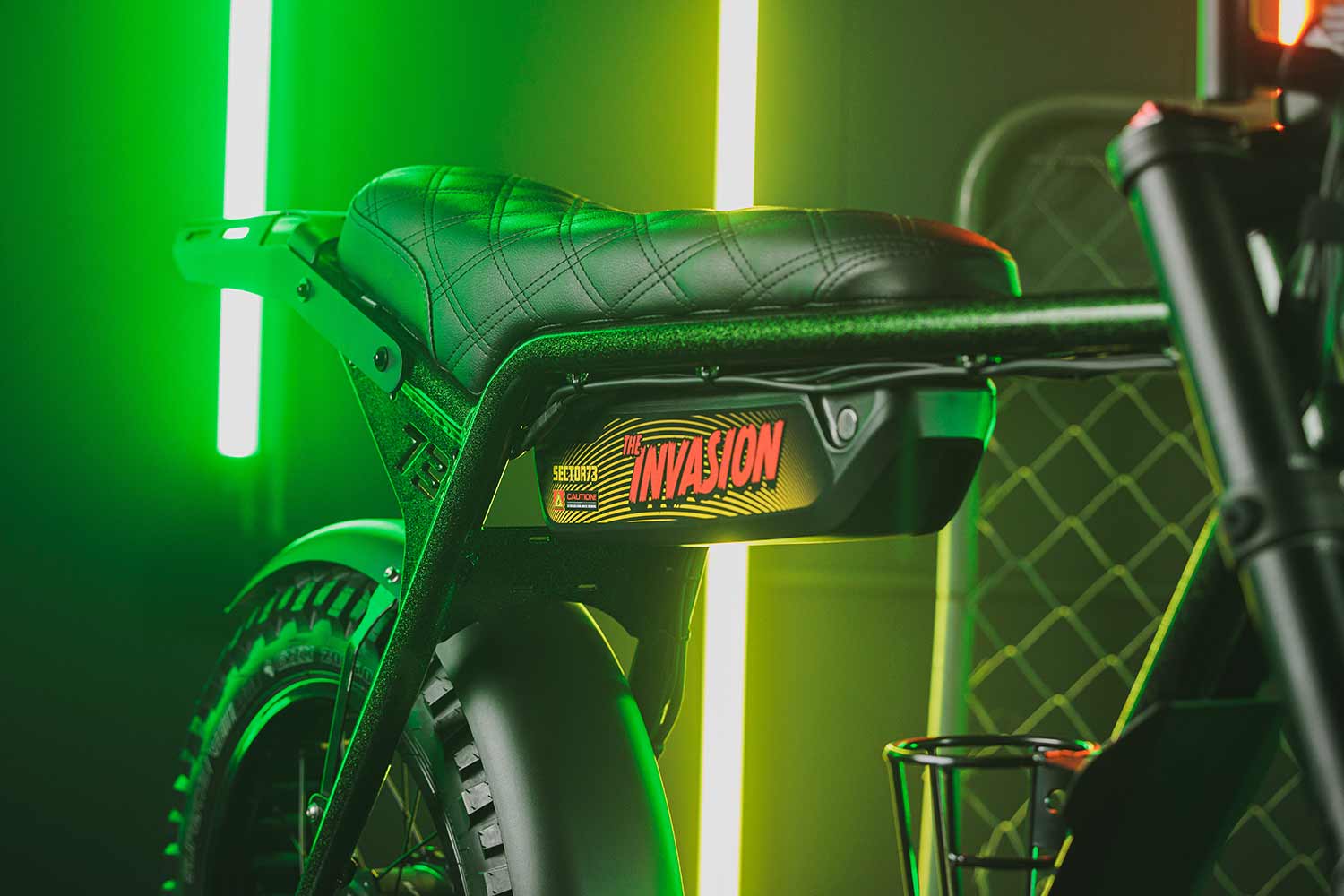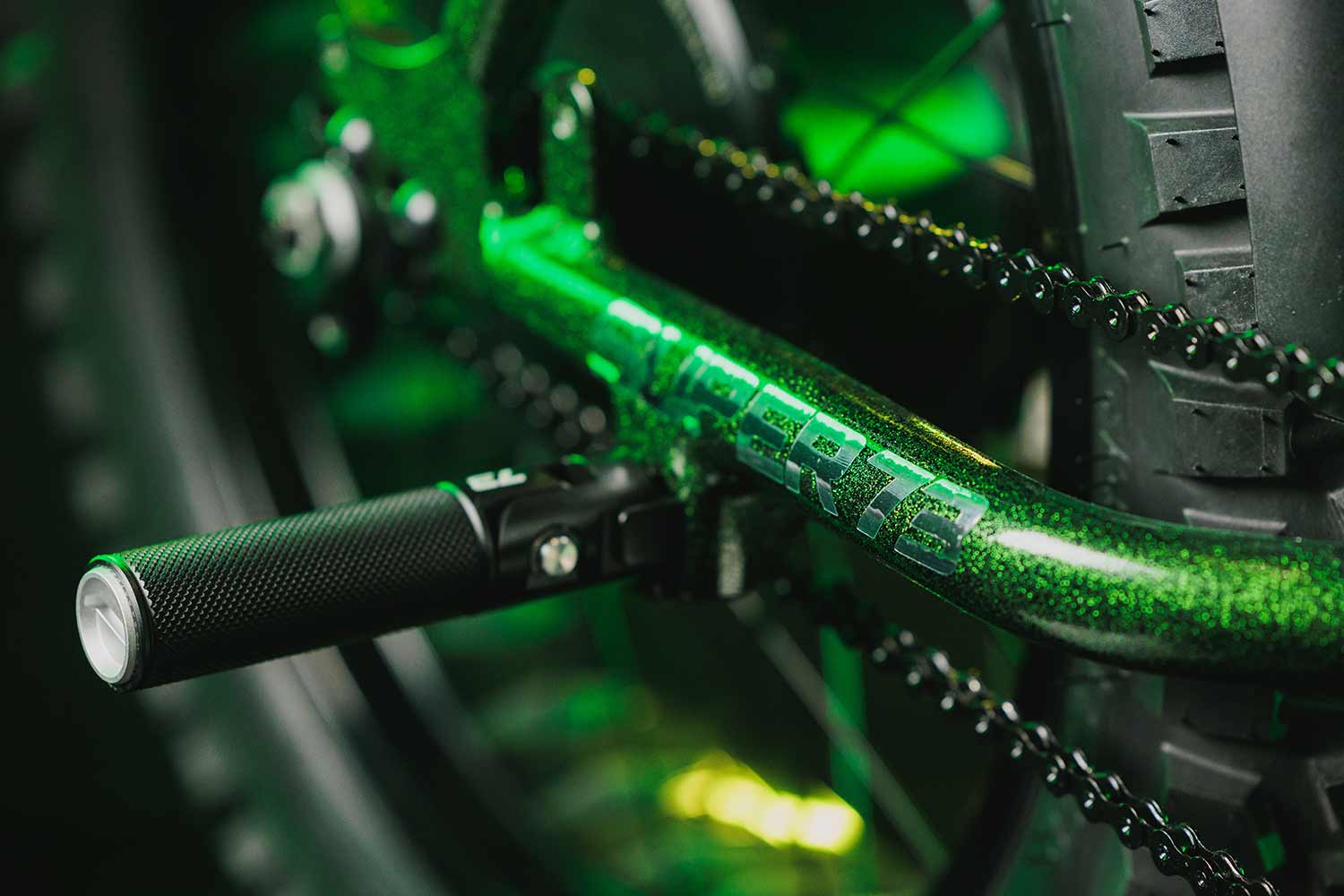 SUPER73-ZX Exclusive
ORBIT CONTROL
We're guaranteeing your mission will be a successful one with an aircraft-grade aluminum frame, front suspension, and an OG headlight that can help you navigate through deep space.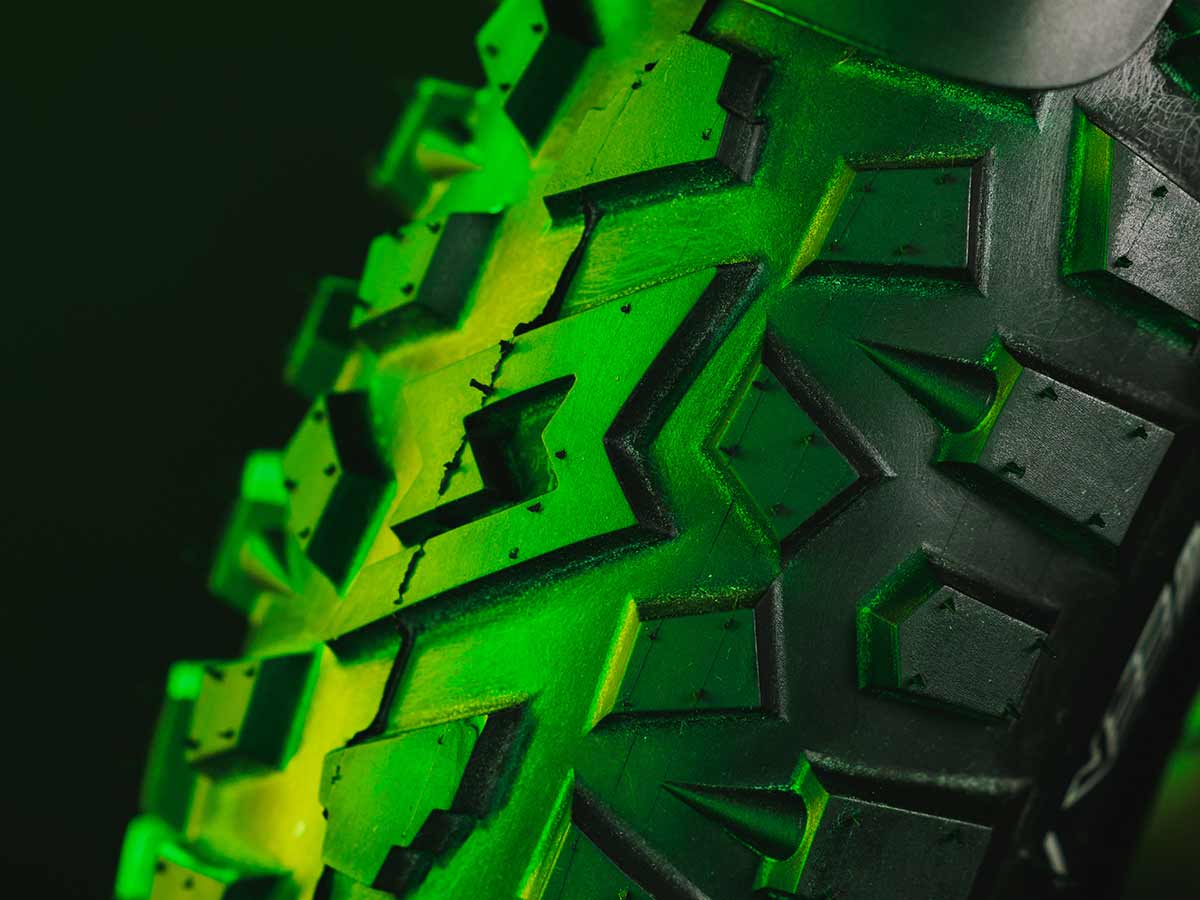 CENTRIPETAL FORCE
Outfitted with our aggressive GRZLY tires, the SUPER73-ZX First Contact becomes a centripetal force to be reckoned with. A knobby tread pattern allows for consistent contact and grip on hardpack, asphalt, or whatever planetary terrain you land on.
ATTENTION
Any fine spacecraft needs some style. We've outfitted this custom with galaxy-inspired black grips, an out-of-this-world colorway, custom graphics, and a custom logo headset cap.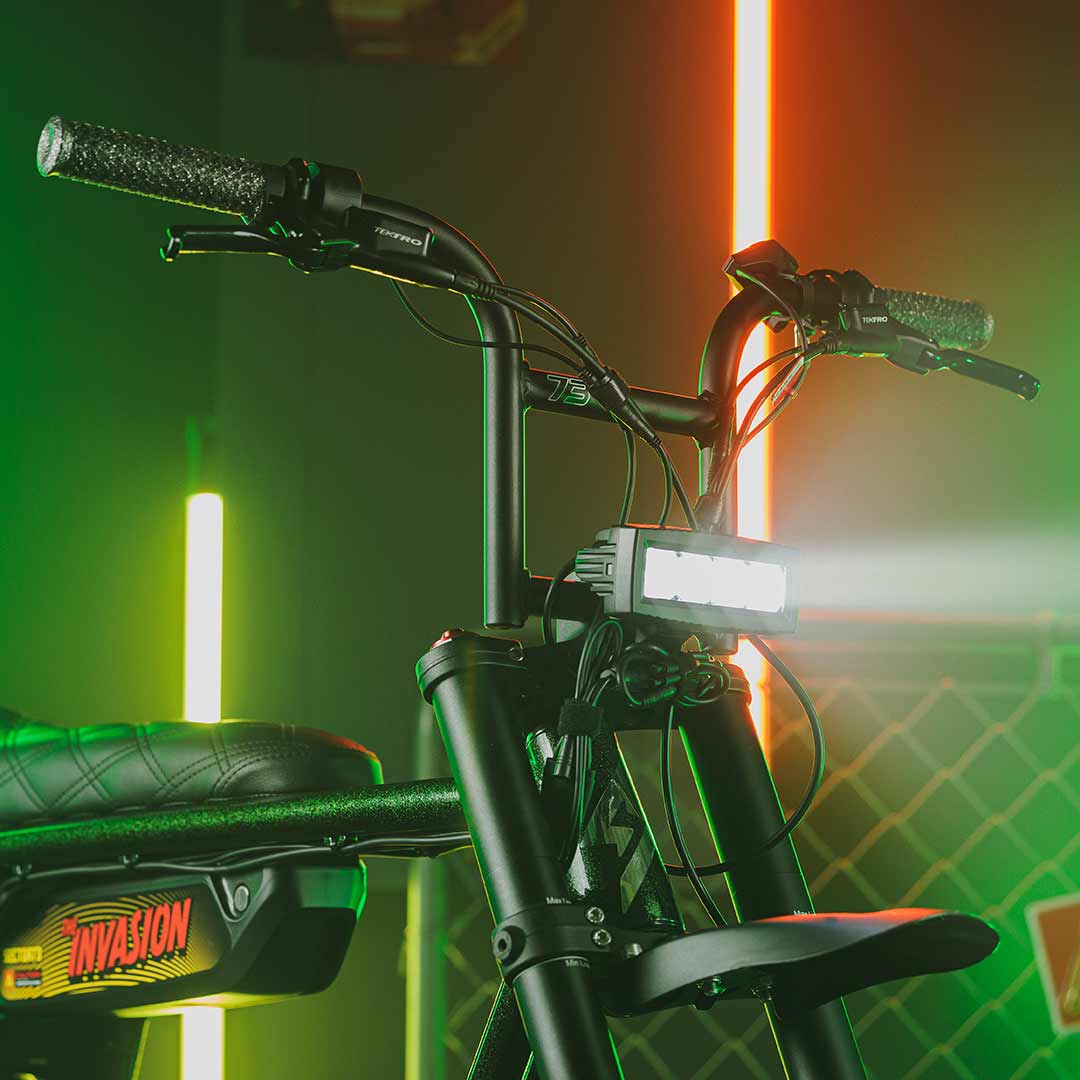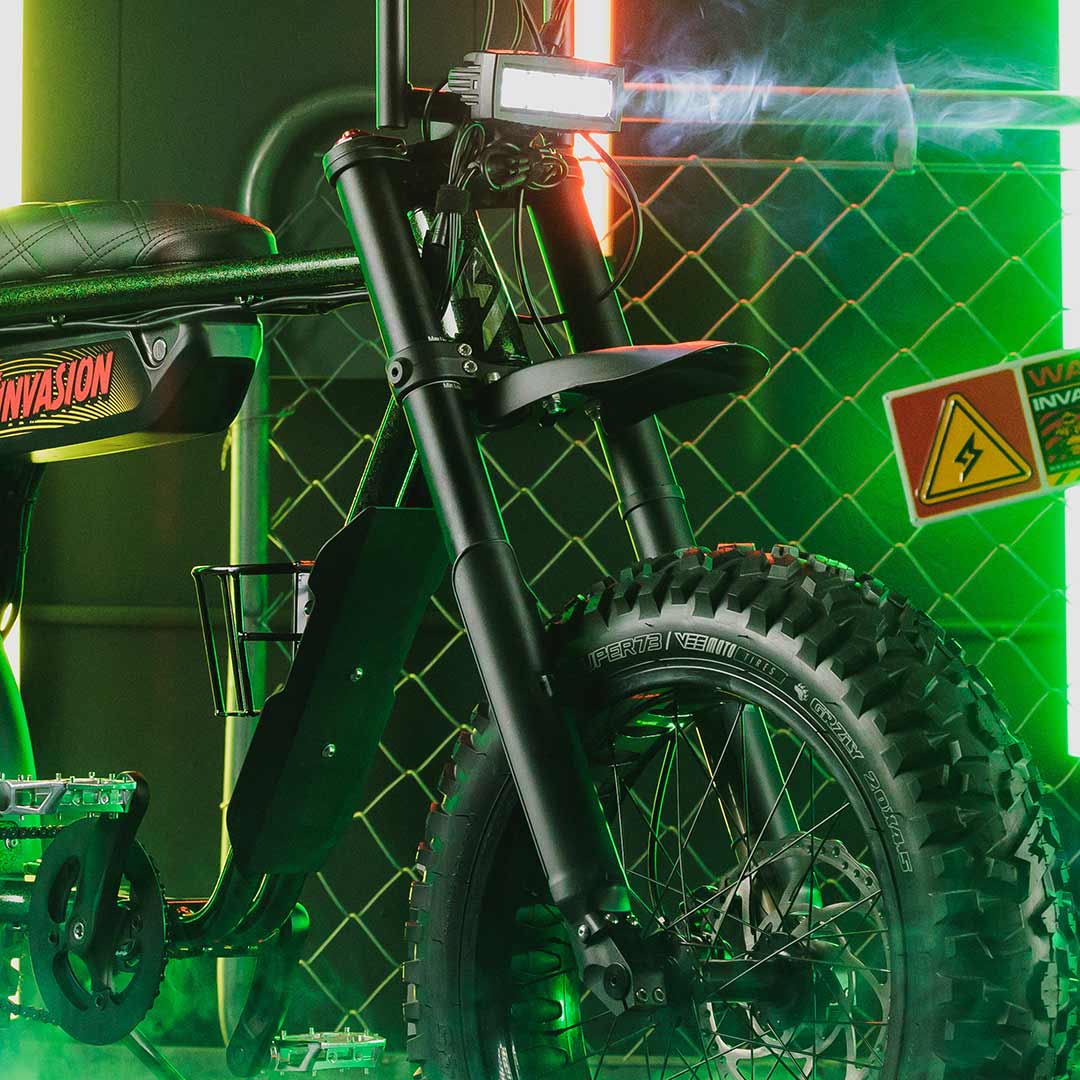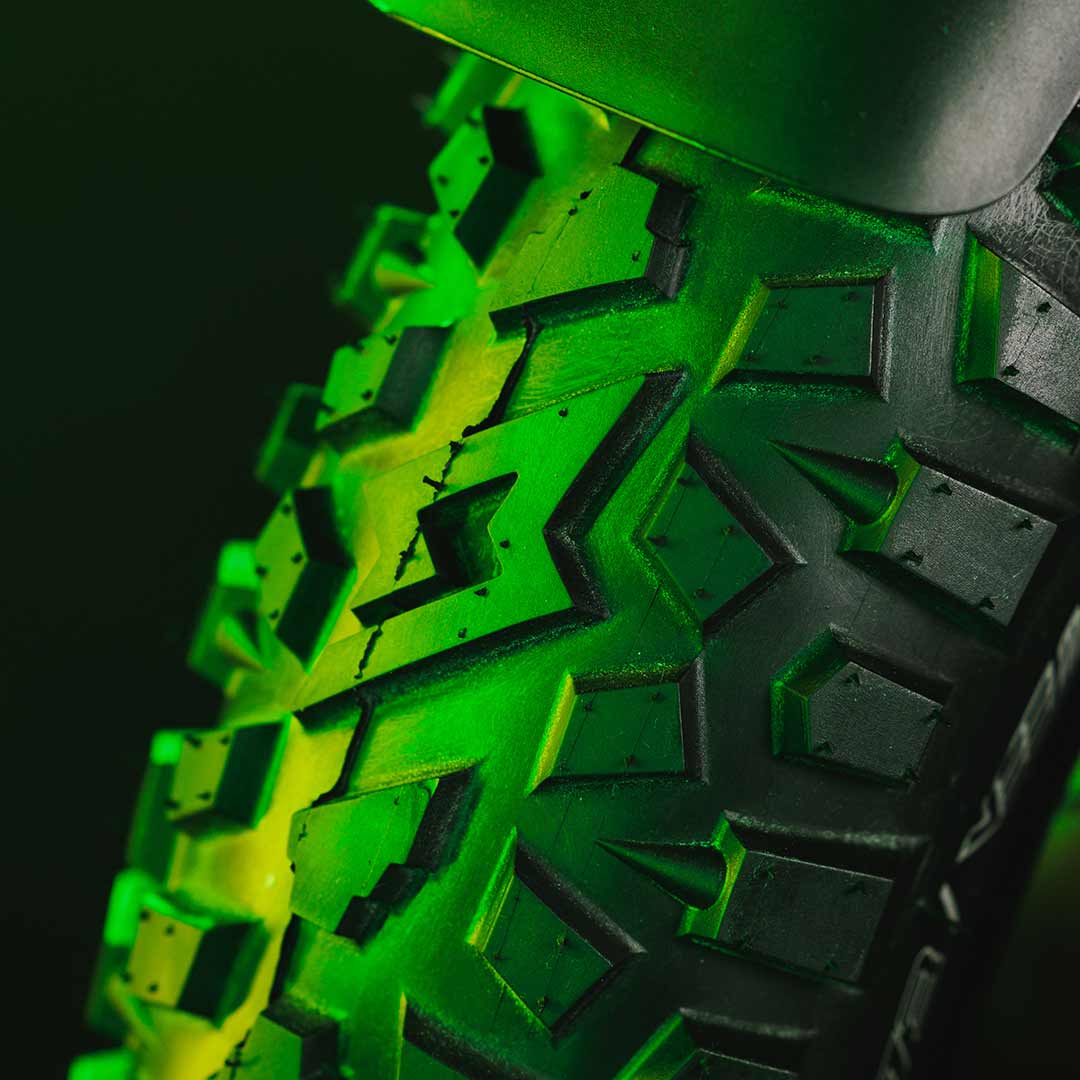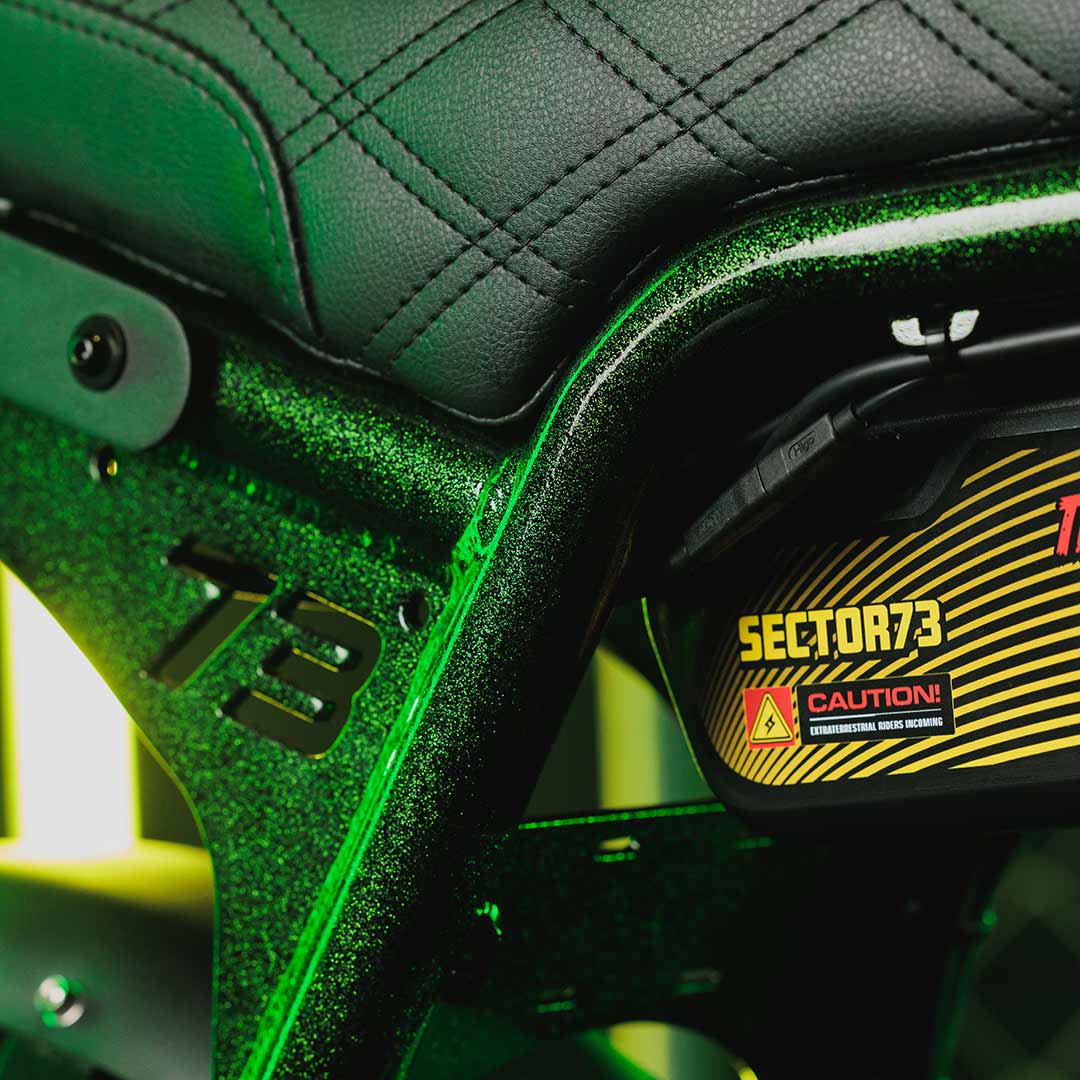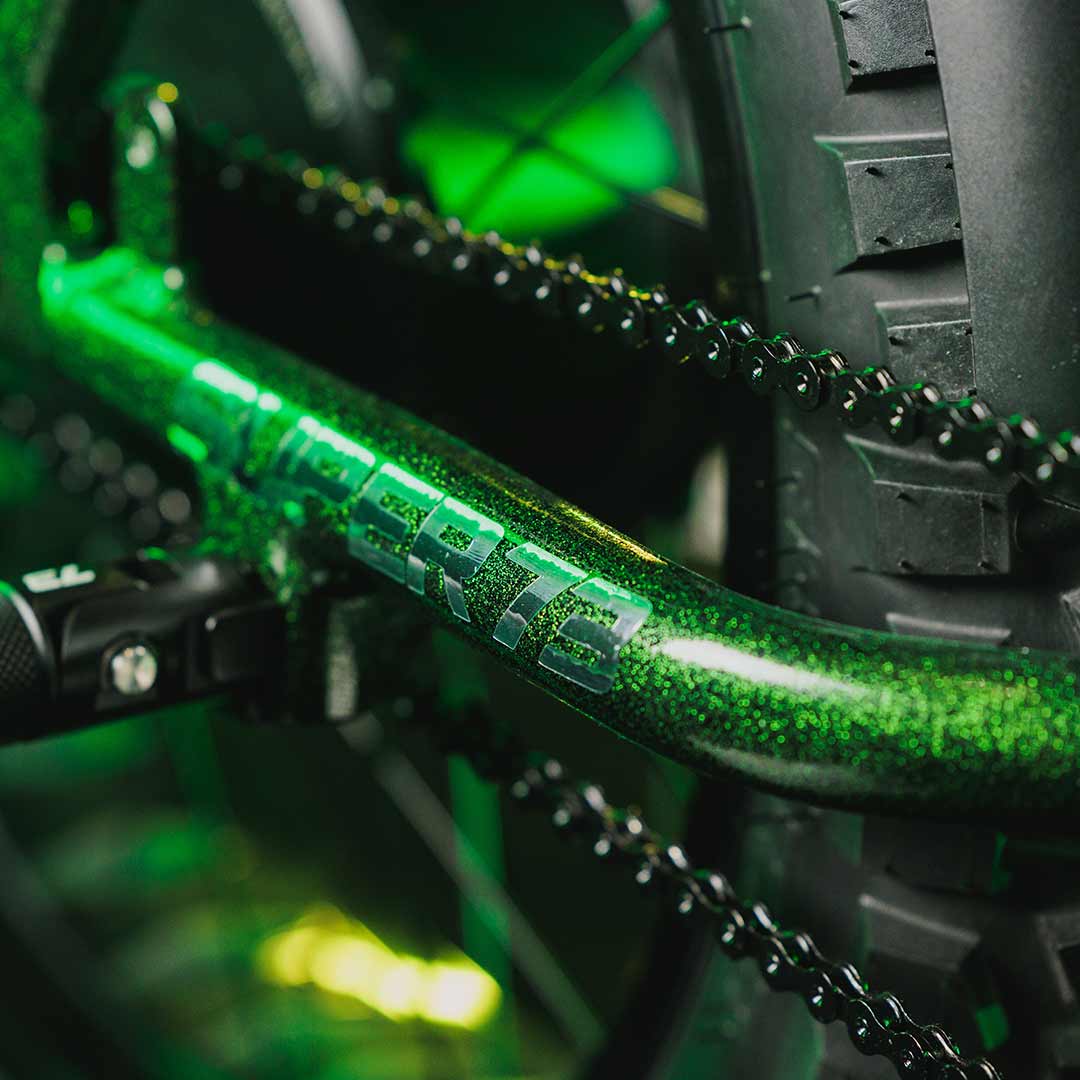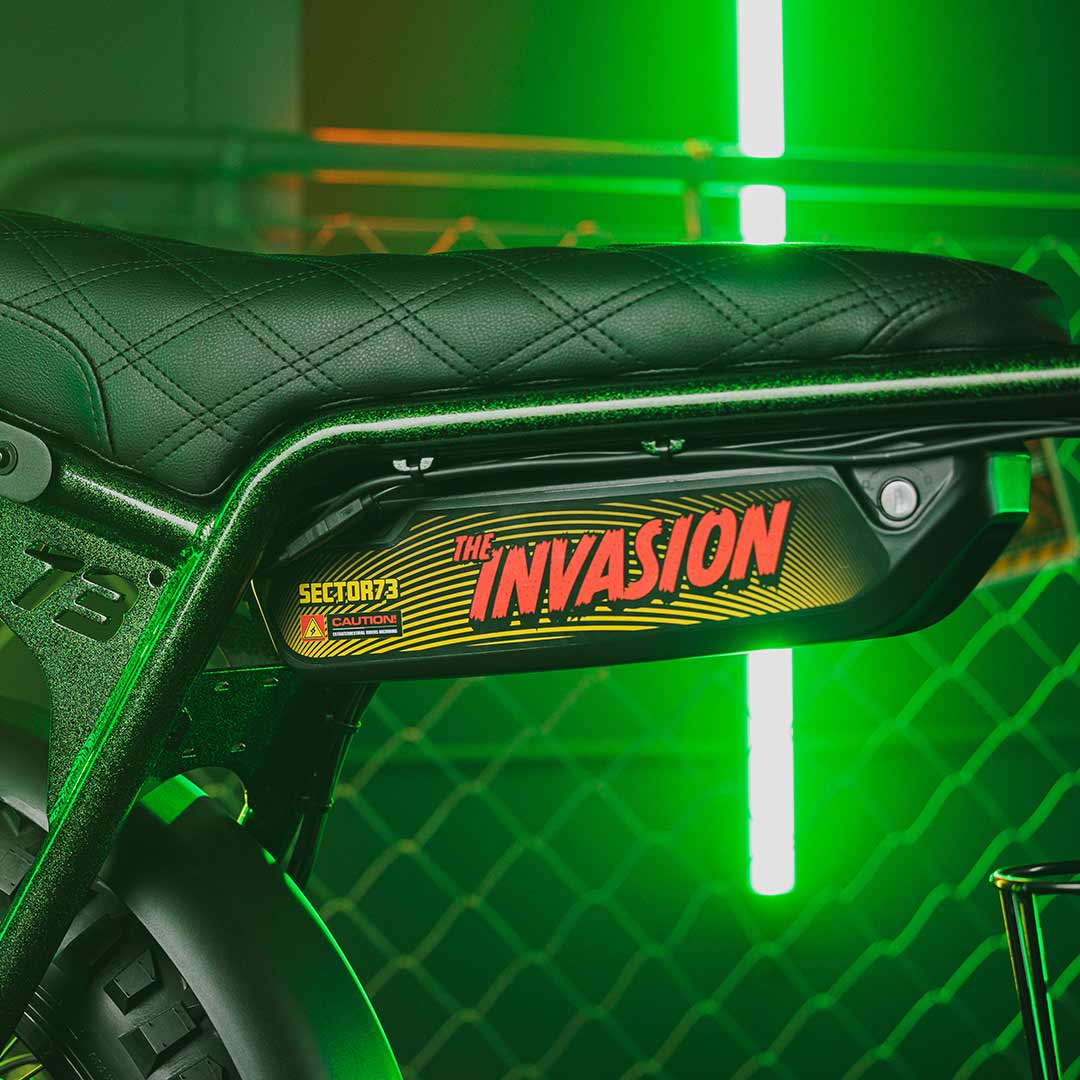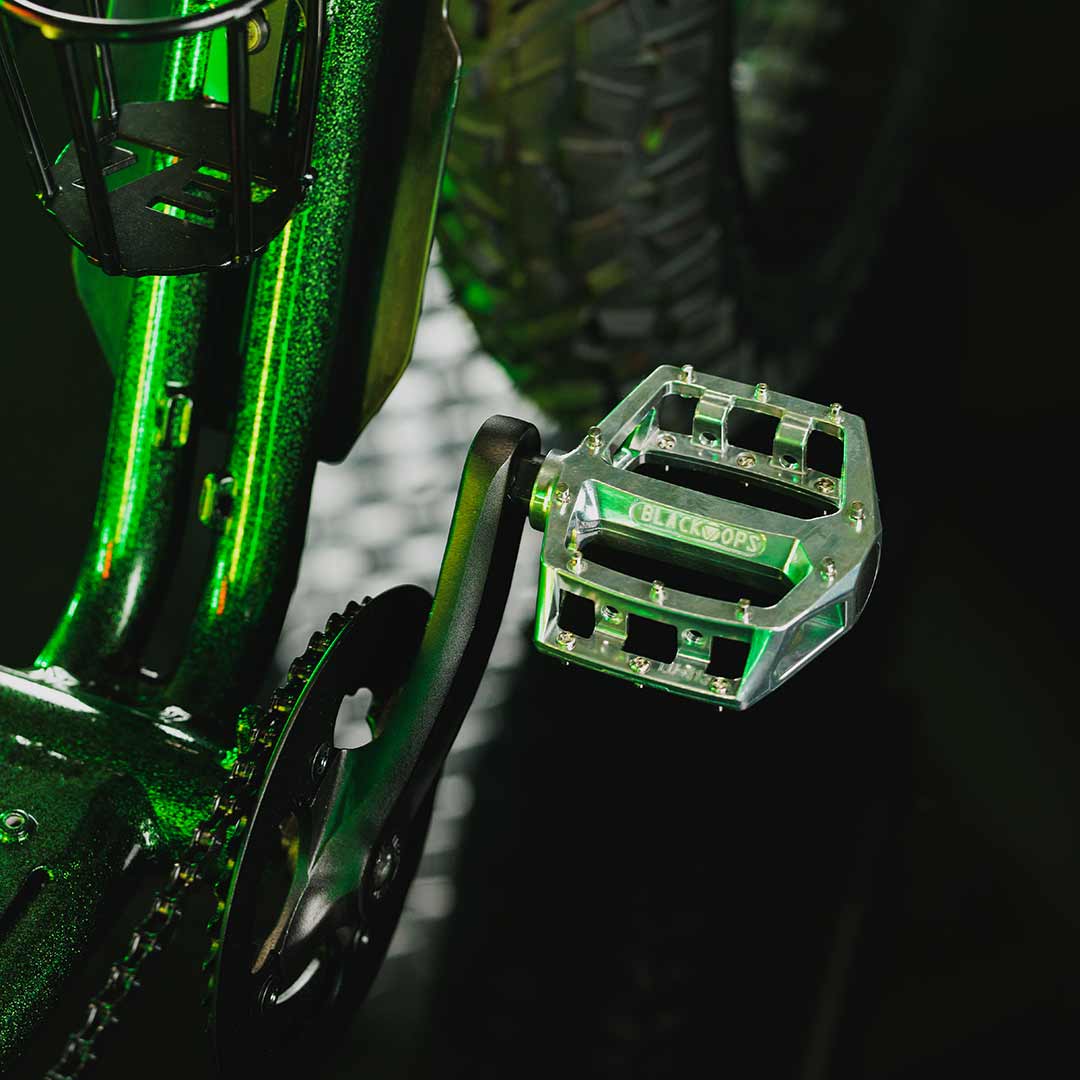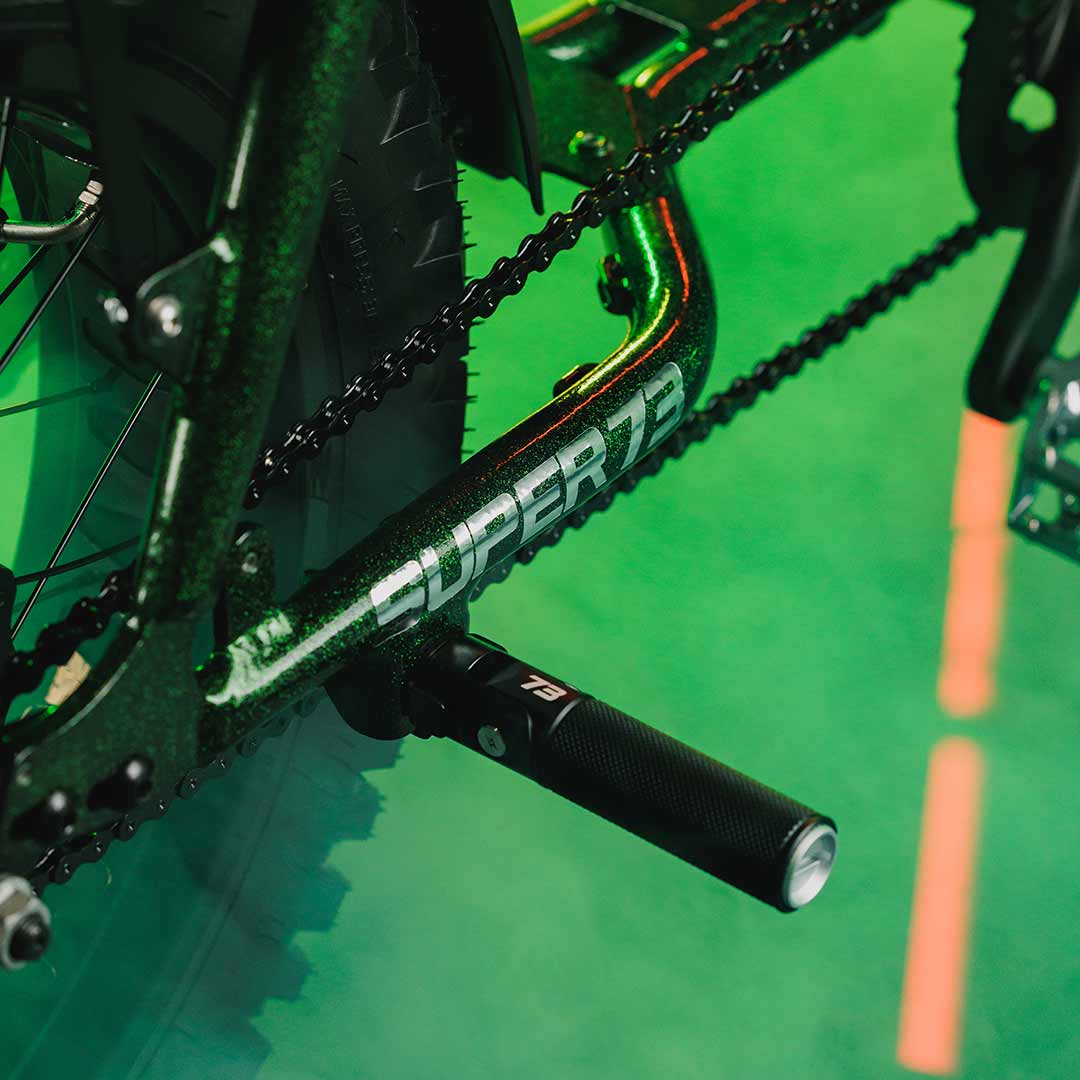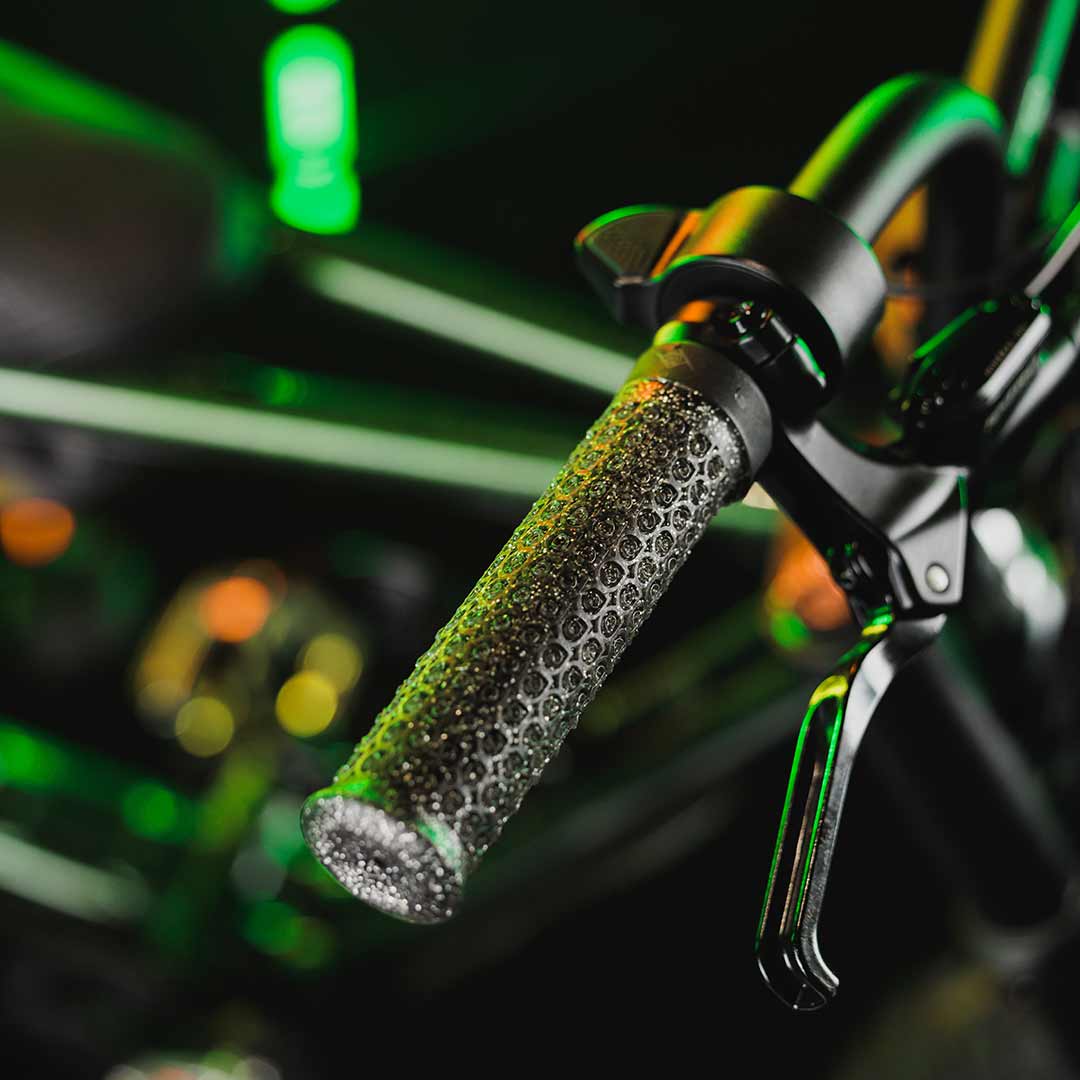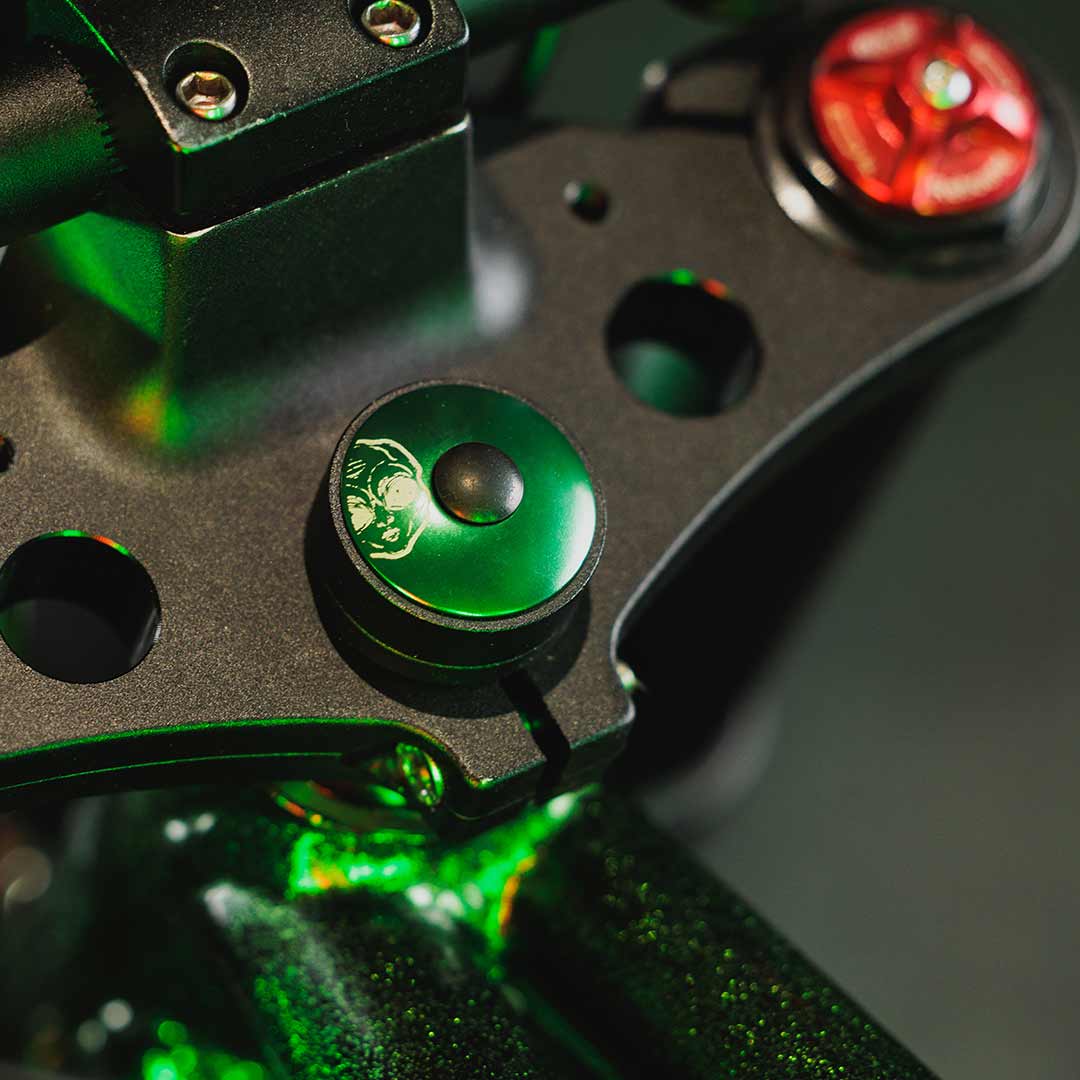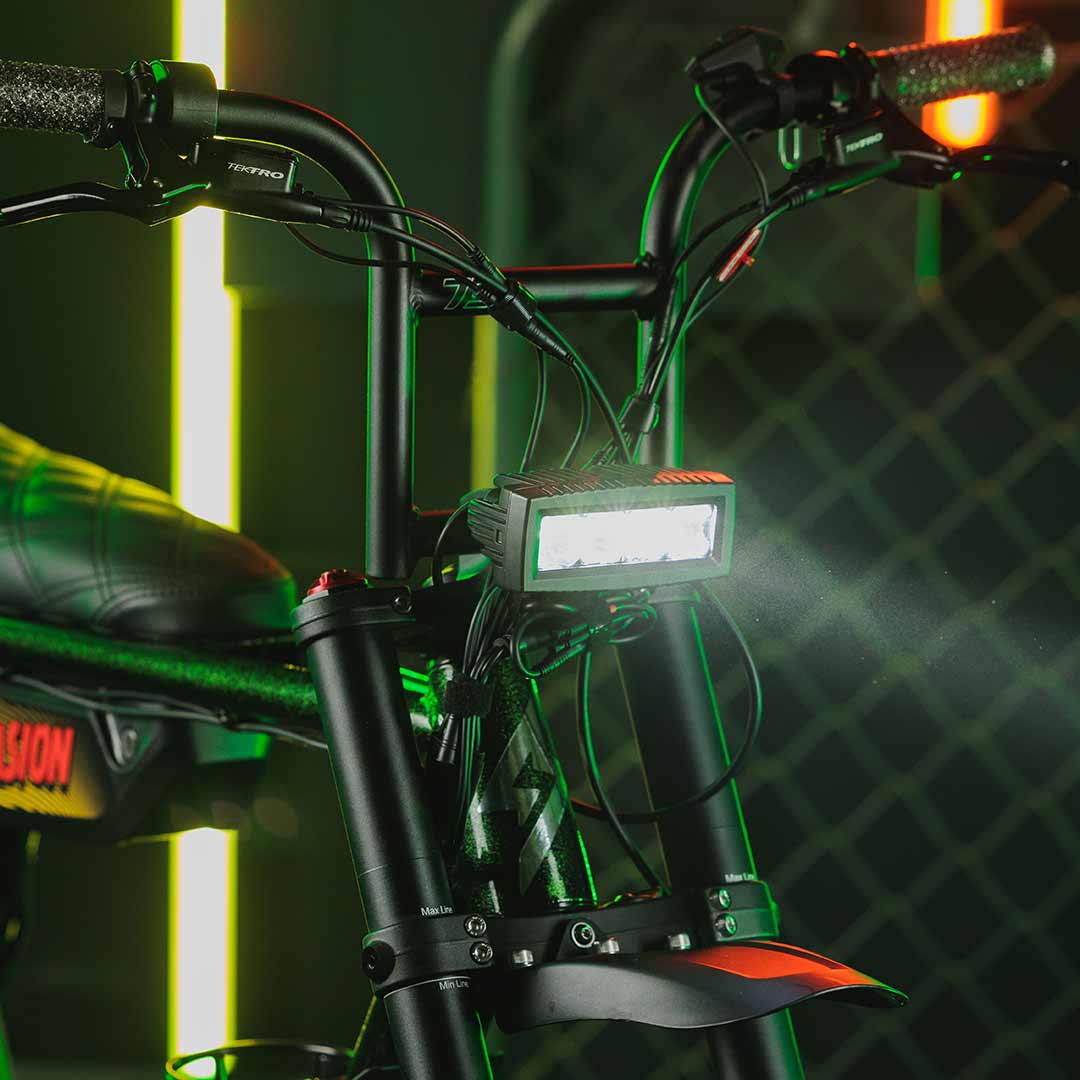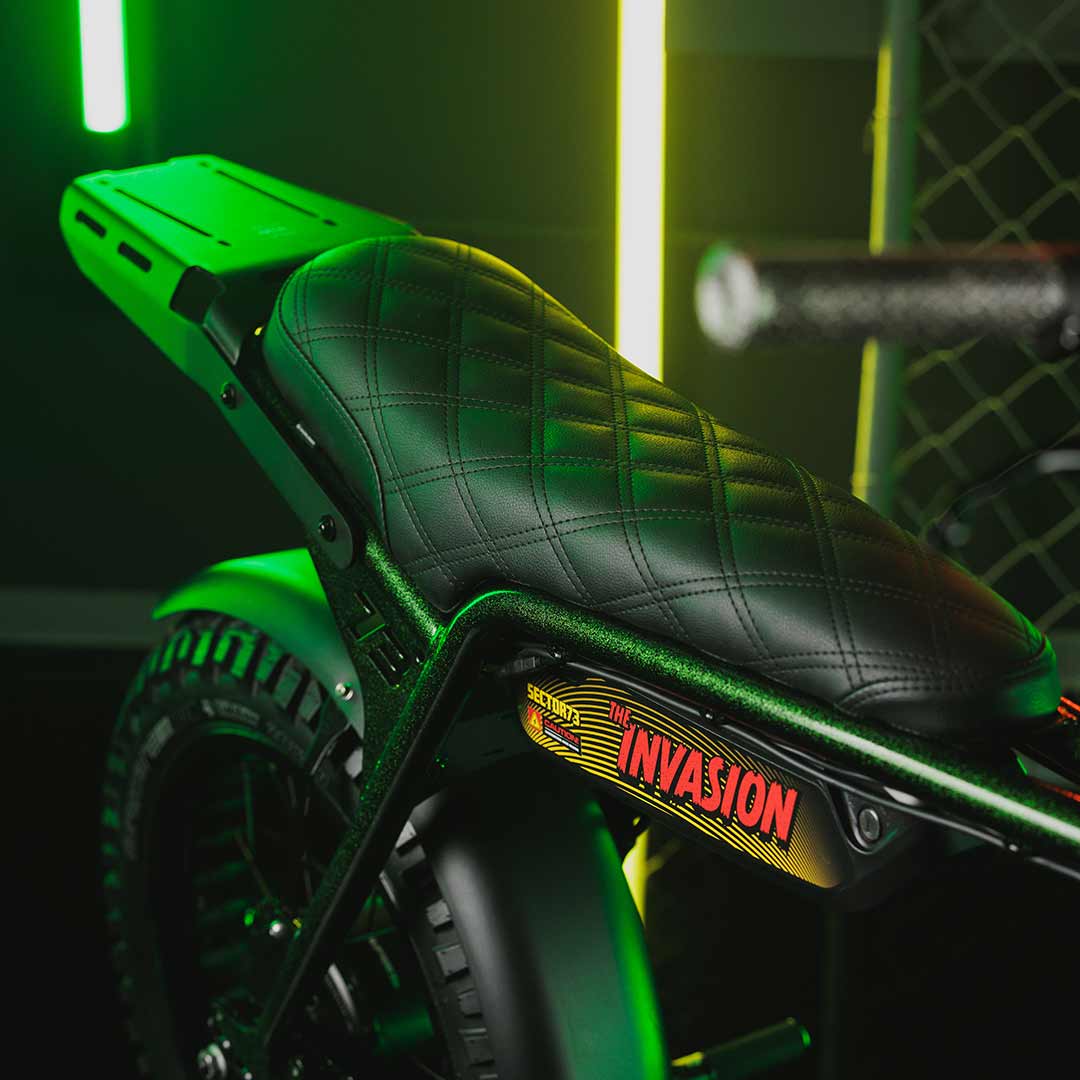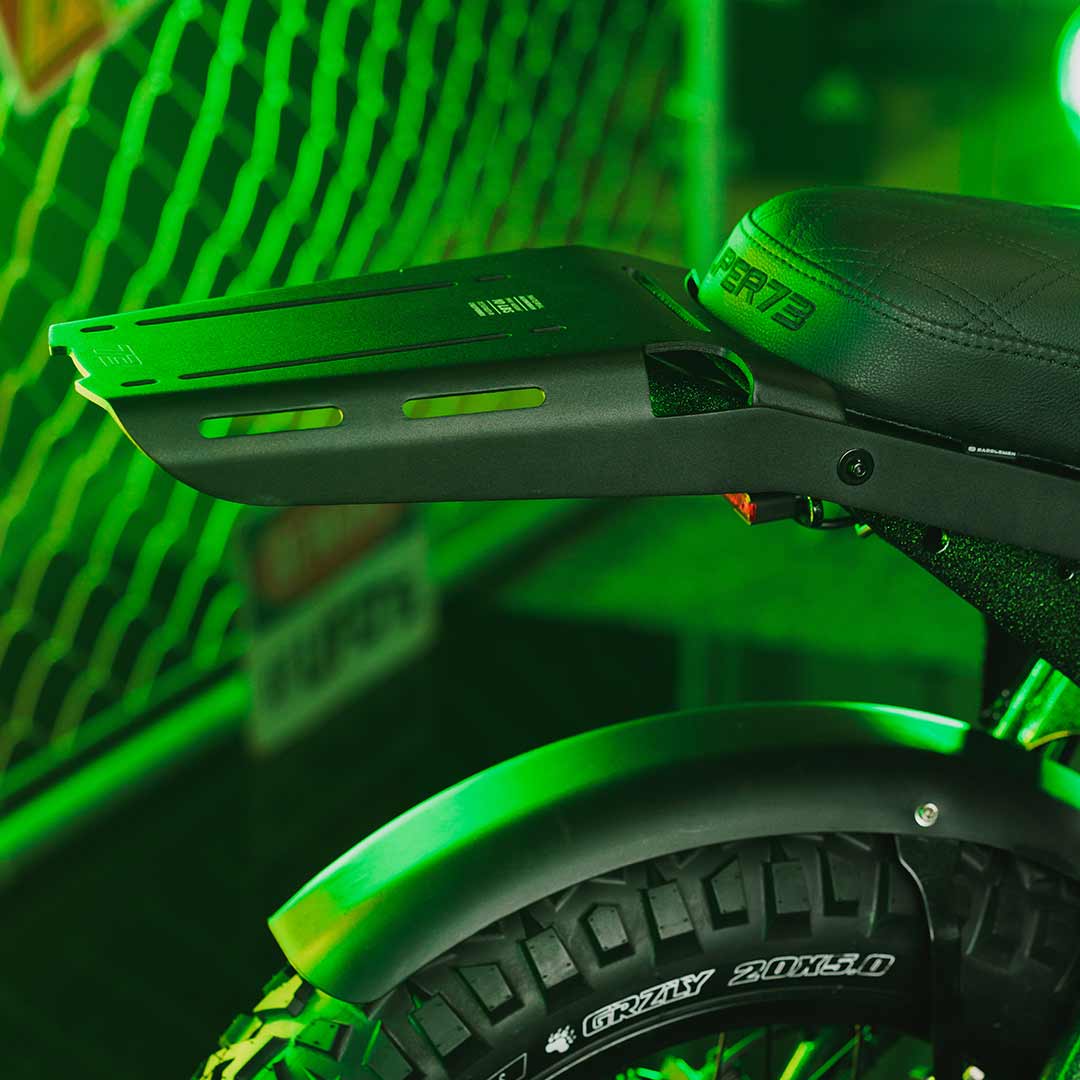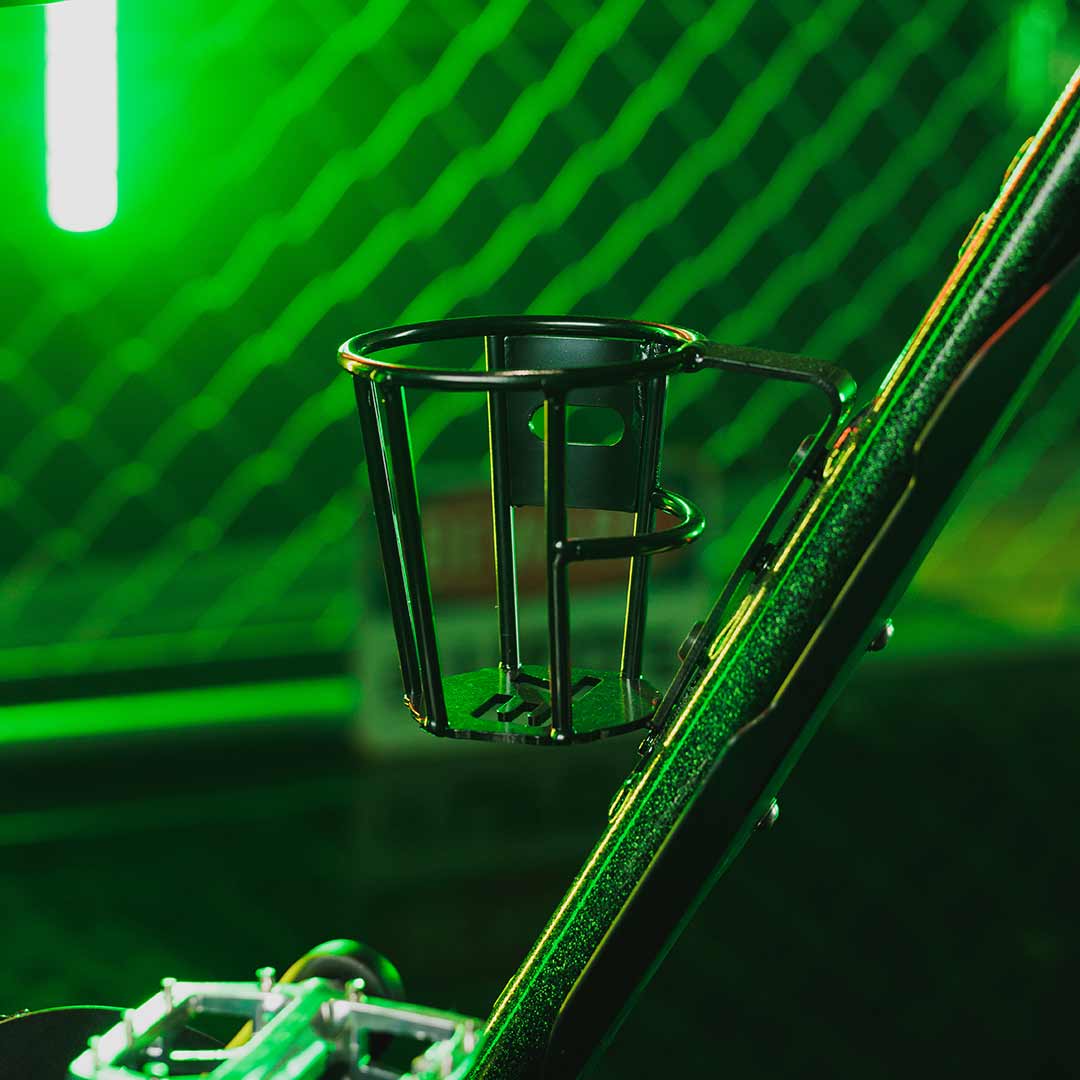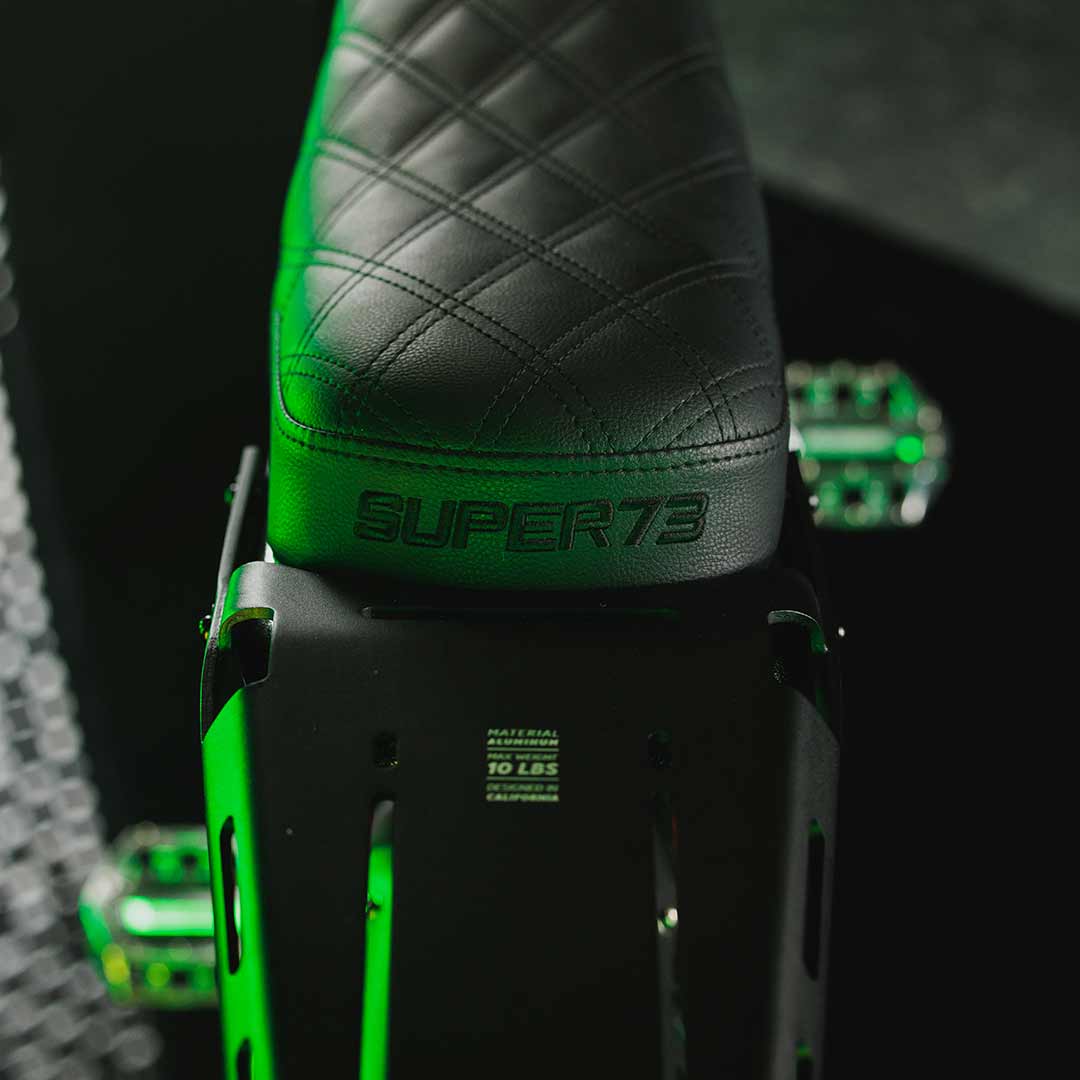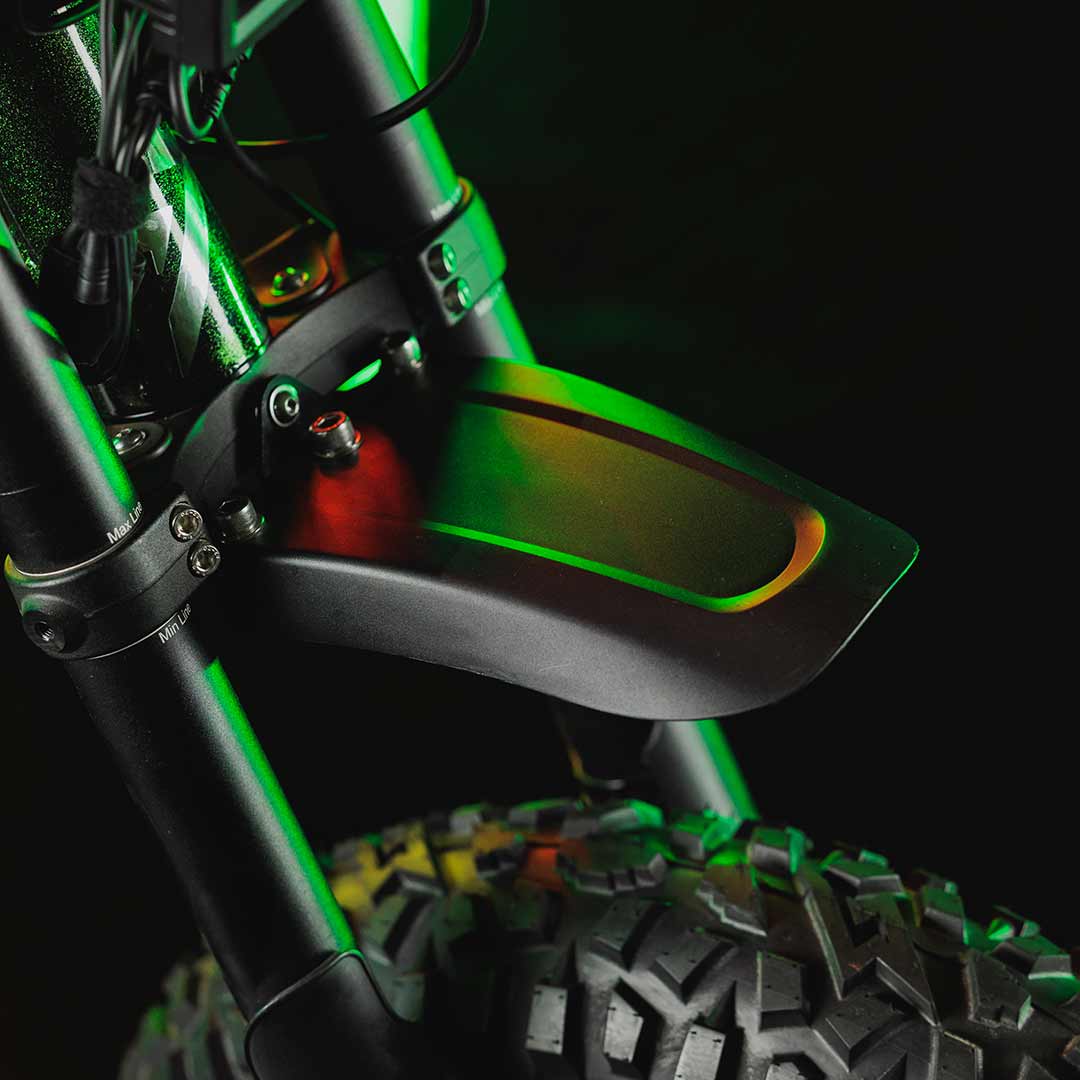 VEHICLE SPECIFICATIONS
Top Speed | "Classes 1/2 20+MPH* Class 3/Off-Road: 28+ MPH* | View Speed Chart

Range | 30-50 miles*
*30+ miles of range at 20mph under Class-2 throttle-only operation; 50+ miles of range using Class-1 pedal assist mode

Charge Time | 6-7 hrs

Battery | 615W/H (48v 12.8ah)

Motor | 750w nominal / 1200w peak | View Motor Power Chart

Throttle | Thumb Throttle

Gearing & Rear Derailleur | Single Speed

Vehicle Weight | 75 lbs

Length x Width x Height | 68"x27.5x43"

Rider Weight Limit | 325 lbs

Seat Height | 31"

Frame | Aluminum

Suspension (if applicable) | Front Only / Rear Rigid

Brakes | Hydraulic

Tires | GRZLY / 4.5" Front / 5" Rear

Inner Tubes | 20" x 4.5/5"

Head Light | Yes

Tail Light | No

Horn | No
*Battery range estimates depend on conditions such as rider weight, speed, temperature, wind, tire pressure, terrain, incline, etc. Mileage may vary. All bikes are subject to minor cosmetic changes. We only ship within the 48 contiguous states. All SECTOR73 specific purchases are final sale. As select items are custom made for the exclusive shop, please allow up to 2-4 weeks after The Invasion drop ends for shipping. Please review the Warranty Information for this vehicle.