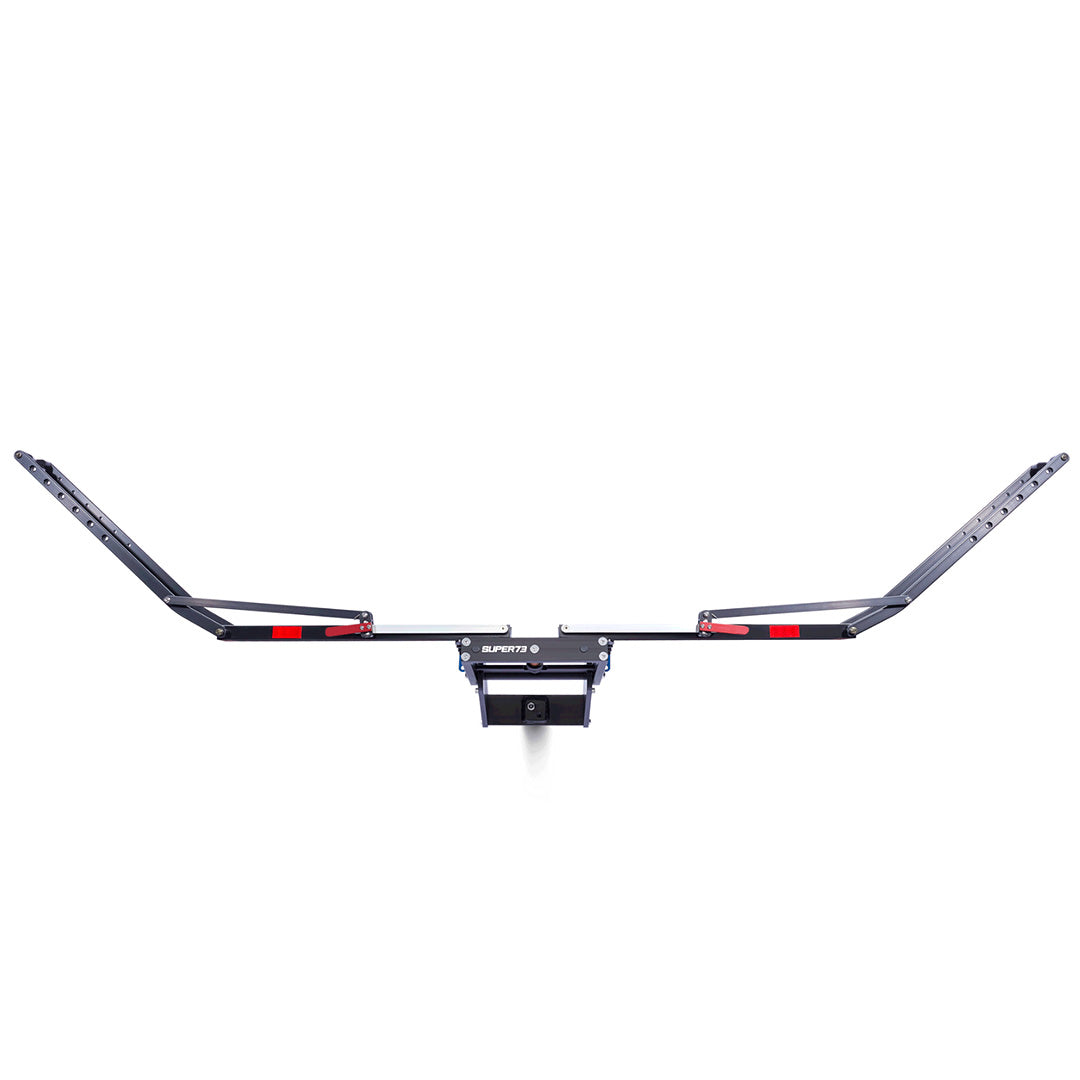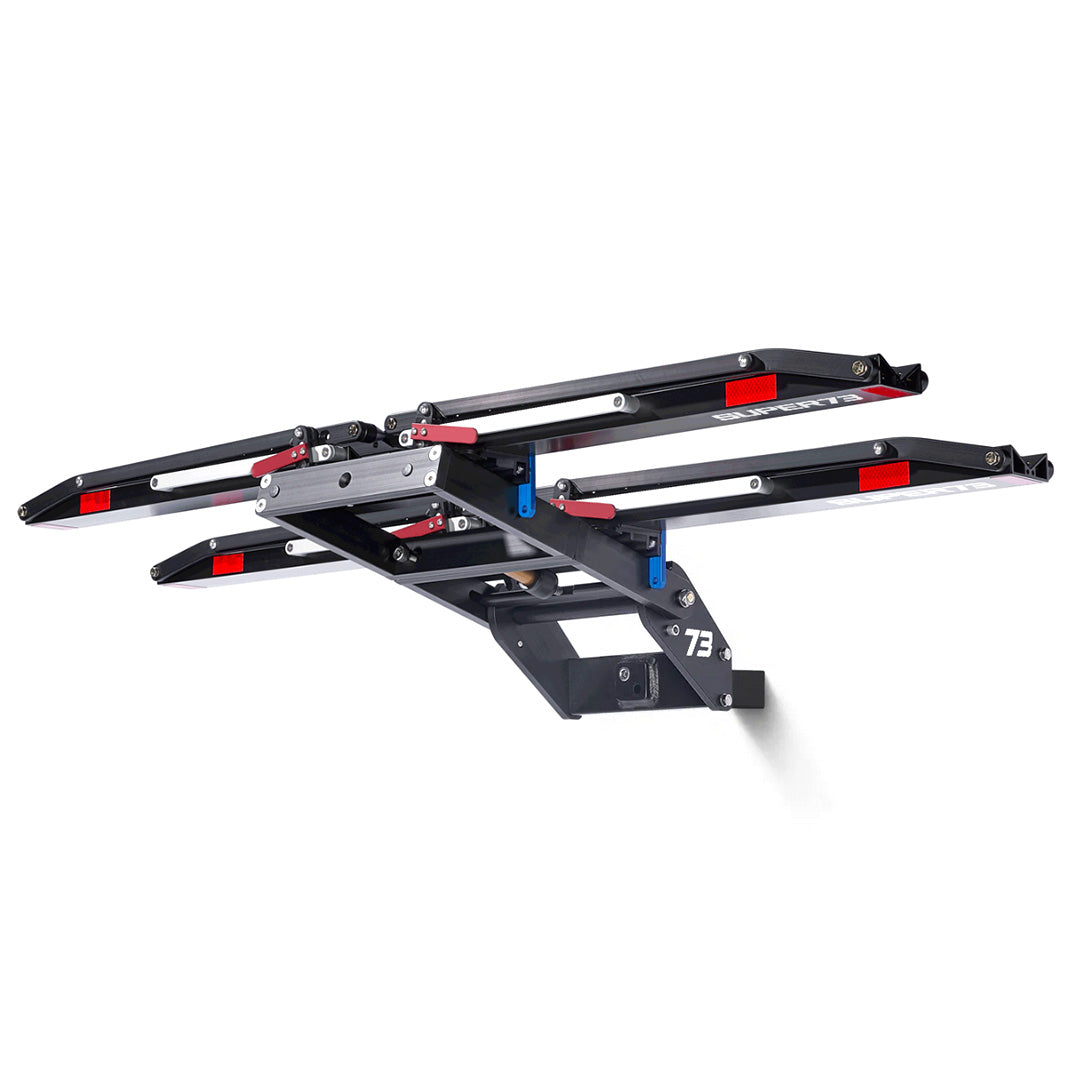 1UP x SUPER73 Bike Rack Add-On (with Fat Tire Kit)
Our easy-to-install Bike Rack Add-On gives you the versatility to transport multiple bikes on a single rack. So as your family, bike collection, or taste for adventure grows, you can depend on your 1UP USA Rack to grow right along with it.
Compatibility: All Bikes
Mounts to any 1UP USA Rack
Add-on weight 18.5 lbs
Total carrying capacity of up 50–75 lbs. per tray spot
Fits 16"–29" wheels, up to 5.0" wide with Fat Tire Kit
Accommodates up to 54" wheelbase
Fastens to existing rack or add-on with two security bolts
Rack arms close to secure tires without touching the frame
Pitched upward at a 15-degree angle to increase ground clearance with each add-on
Shipped in a reusable box for easy storage (30" x 14" x 8")
Ship weight 23 lbs
All add-on parts anodized, except a powder-coat finish on the tray
SUPER73-RX Mojave
SUPER73-R Brooklyn
SUPER73-RX
SUPER73-R
RSD X SUPER73-RX Malibu
SUPER73-S2
SUPER73-S1
SUPER73-Z Miami
SUPER73-ZX
SUPER73-Z1
SUPER73-Z Adventure Series
SUPER73-R Adventure Series
SUPER73-S Adventure Series
Orders typically process and ship from our warehouse in 2-3 business days.
Check out our Shipping and Delivery page for additional information about how your product will ship.
Please review the Return & Cancellation Policy to see if your purchase is eligible for a return. Not eligible for return or exchange if used.