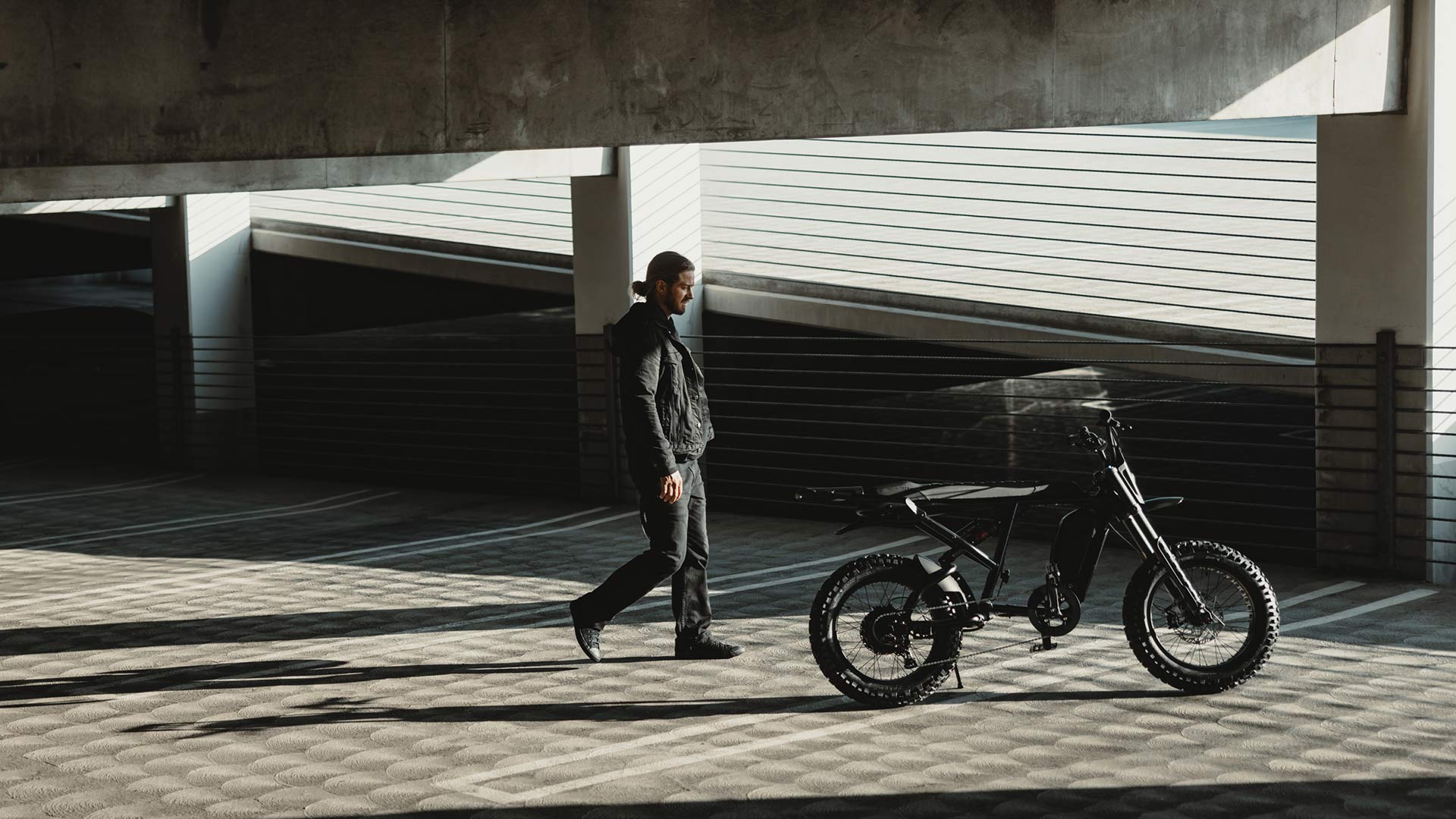 THE R ADVENTURE (BUT IN BLACK)
THE RUGGED RUNNER
In the words of Wednesday, "I'll stop riding black bikes when they invent a darker color." SUPER73's flagship model is going dark with an all-new colorway, full suspension, FOX rear shock, and Magura four-piston brakes. Paired with Blain handlebars and Oury grips, this Special Edition bike offers one of our most refined rides to date.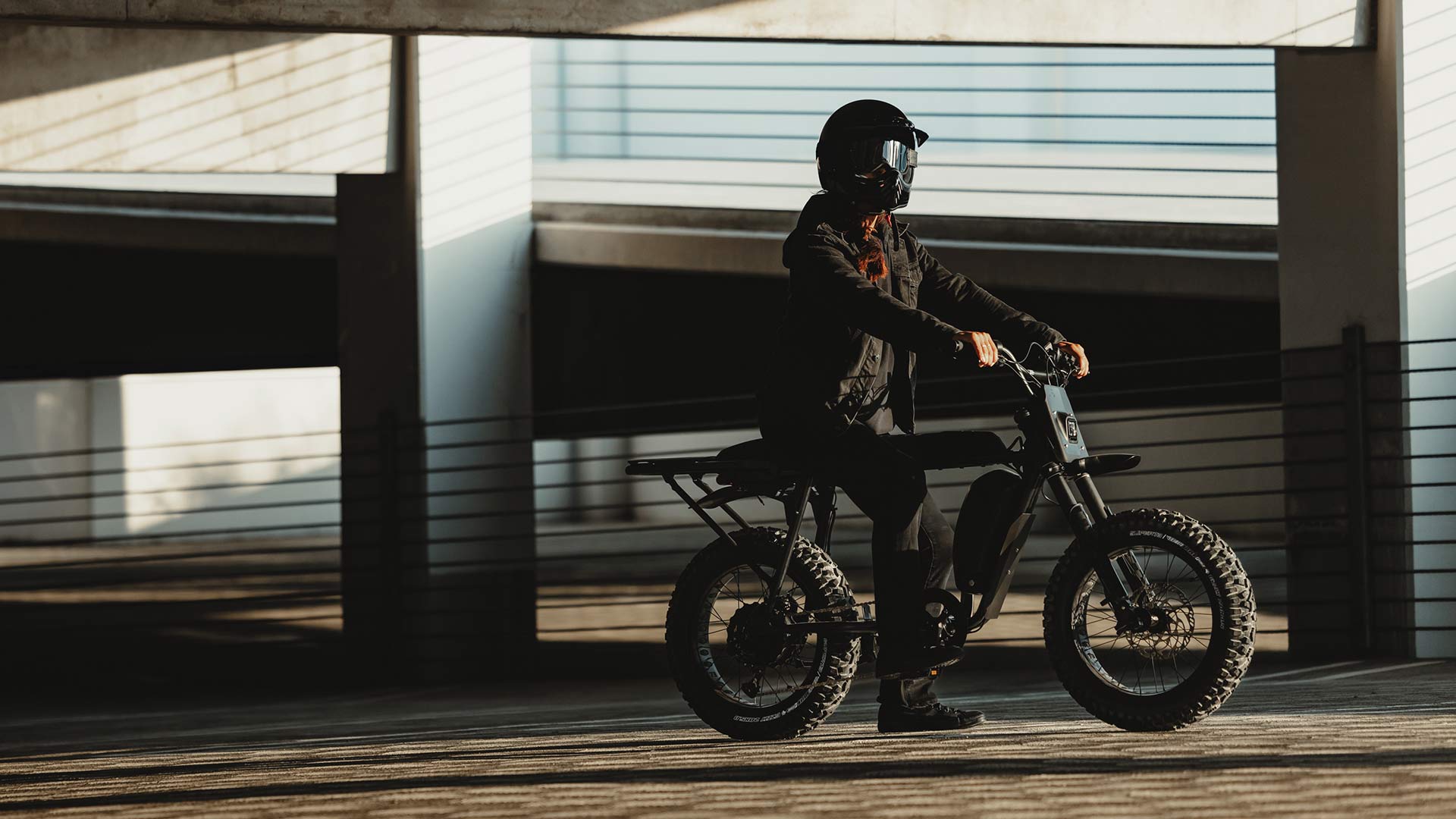 THE S ADVENTURE (BUT IN BLACK)
The Cross-Terrain Conqueror
"Above all, black says this: I don't bother you—don't bother me." Feel the confidence that comes with riding the sleek SUPER73-S Blackout. This Special Edition model offers up the classic styling of our popular S-series models satin black colorway. Front suspension, Magura brakes, and Blain handlebars elevate rider comfort and versatility like never before.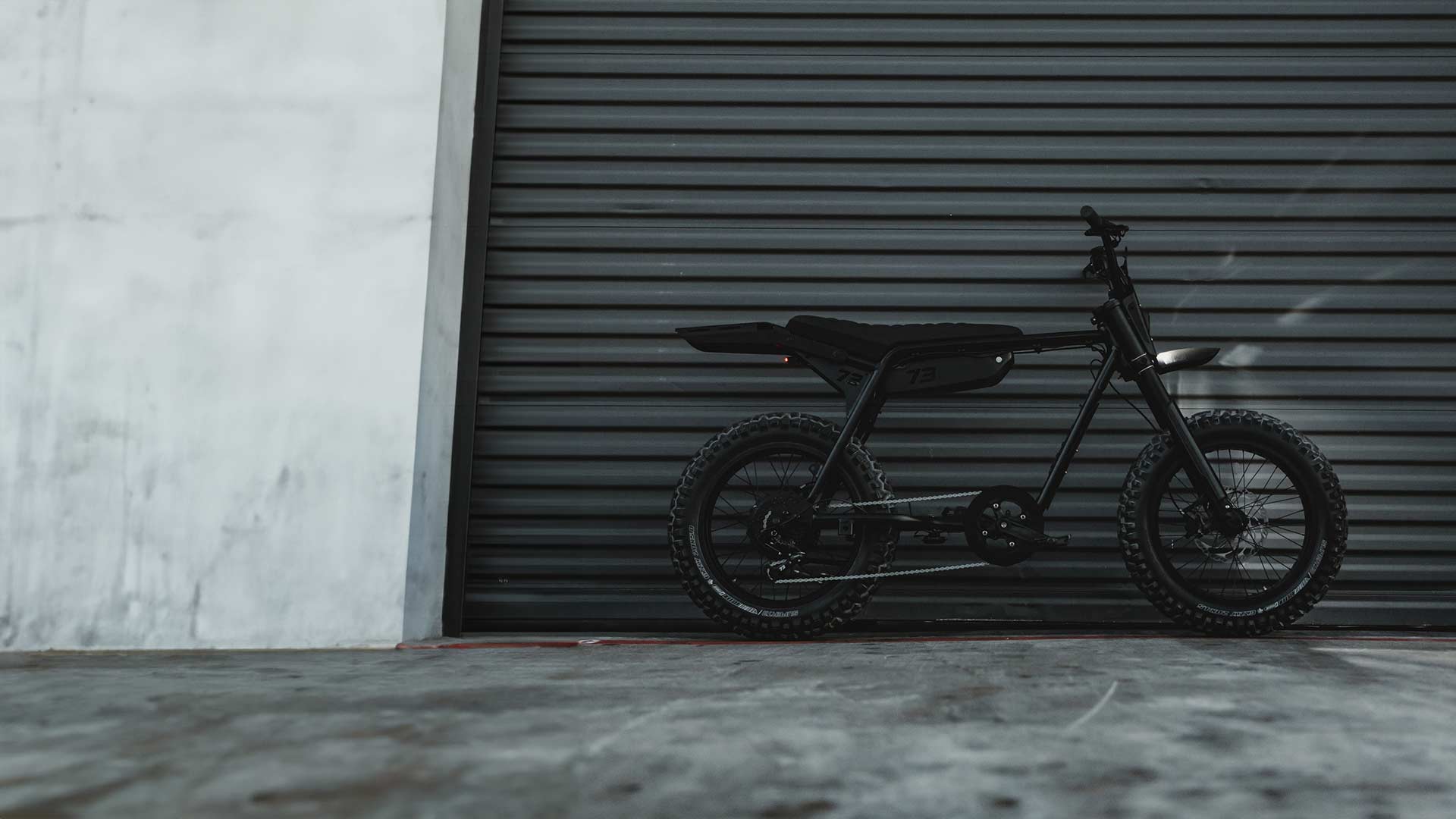 THE Z ADVENTURE (BUT IN BLACK)
THE RETRO RACER
"Black is the absence of color in the presence of power." Take a bold leap into the elegant unknown with the SUPER73-Z Blackout SE. We've taken everything you loved about our Z-series models and painted them black with front suspension, Magura brakes, and sophisticated 8-speed gearing.