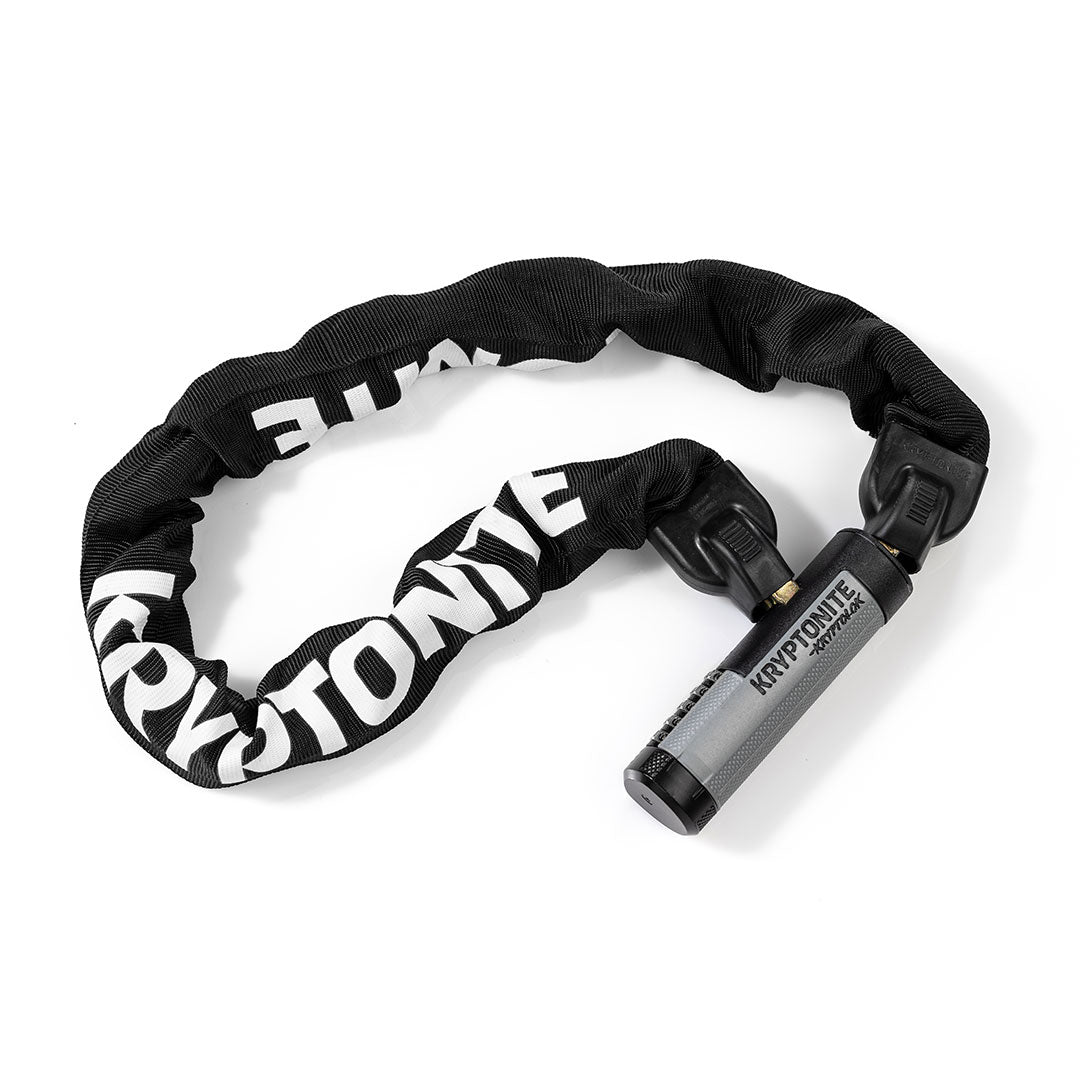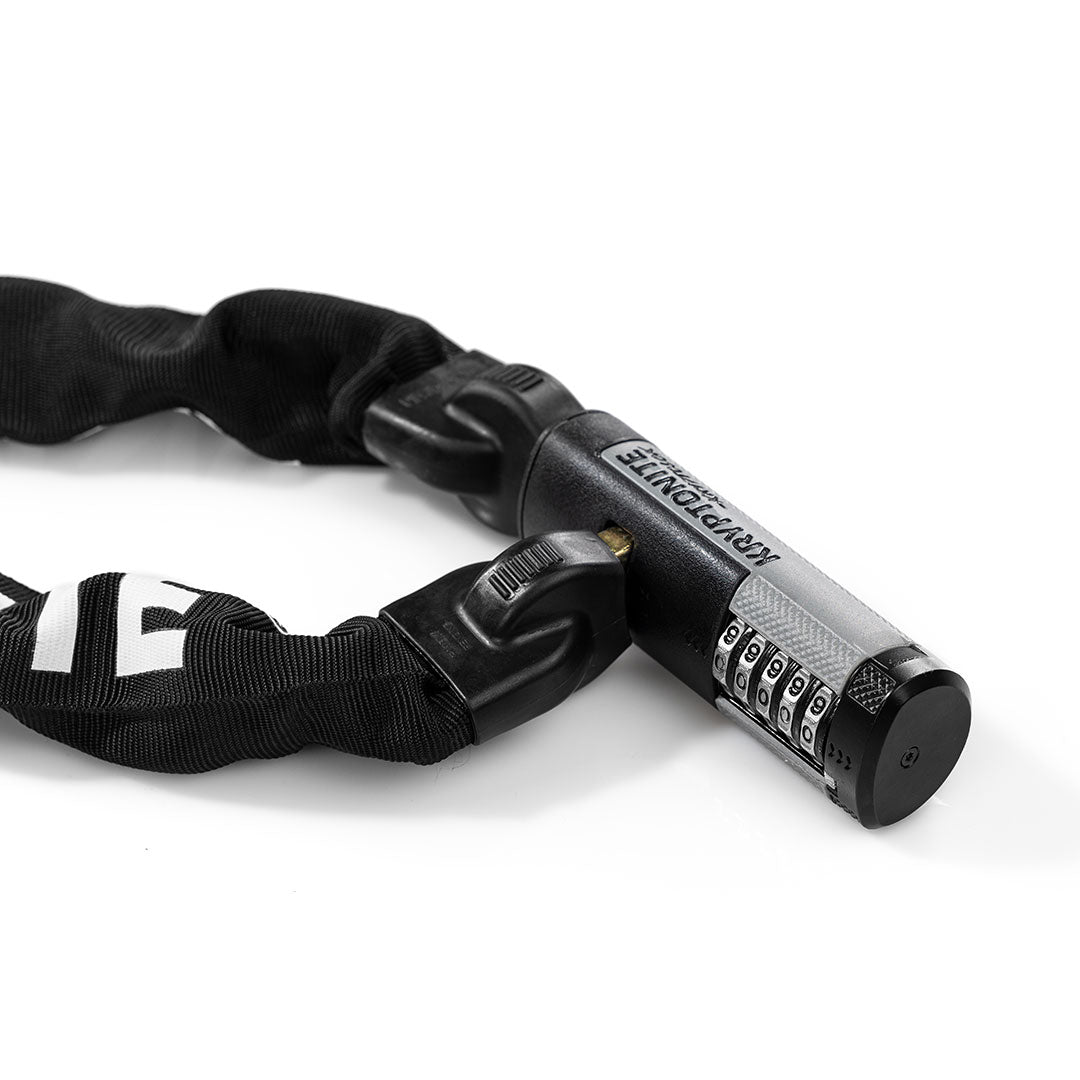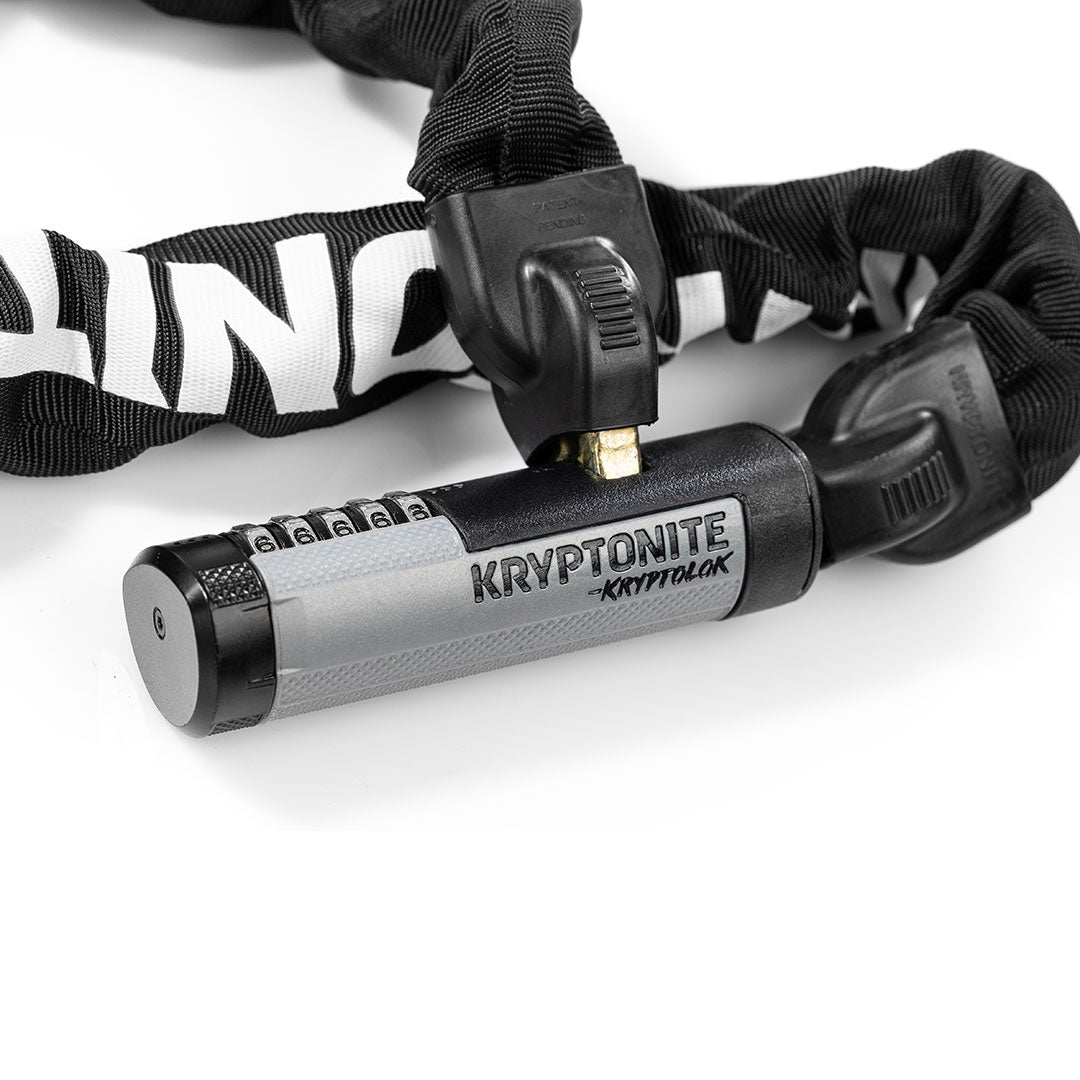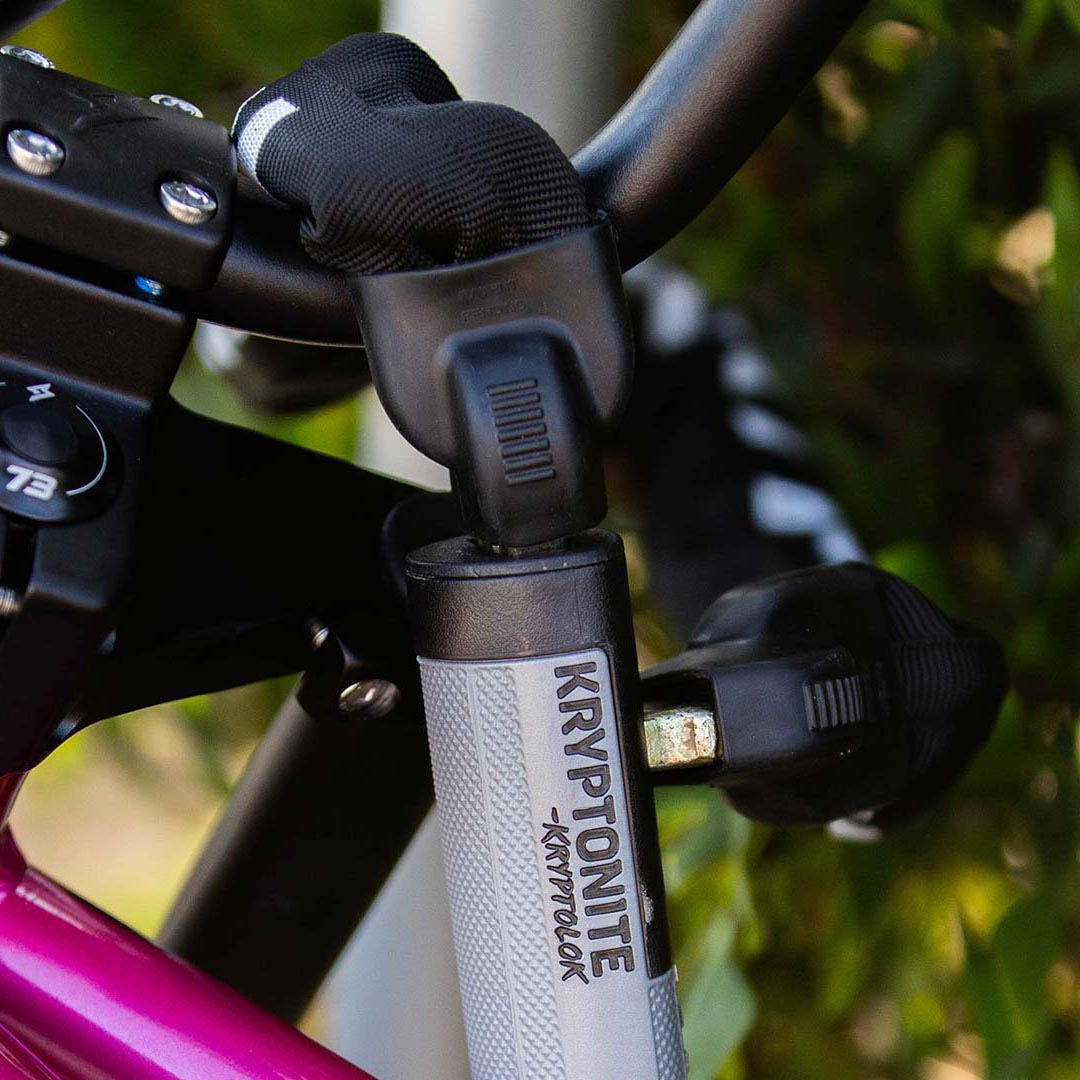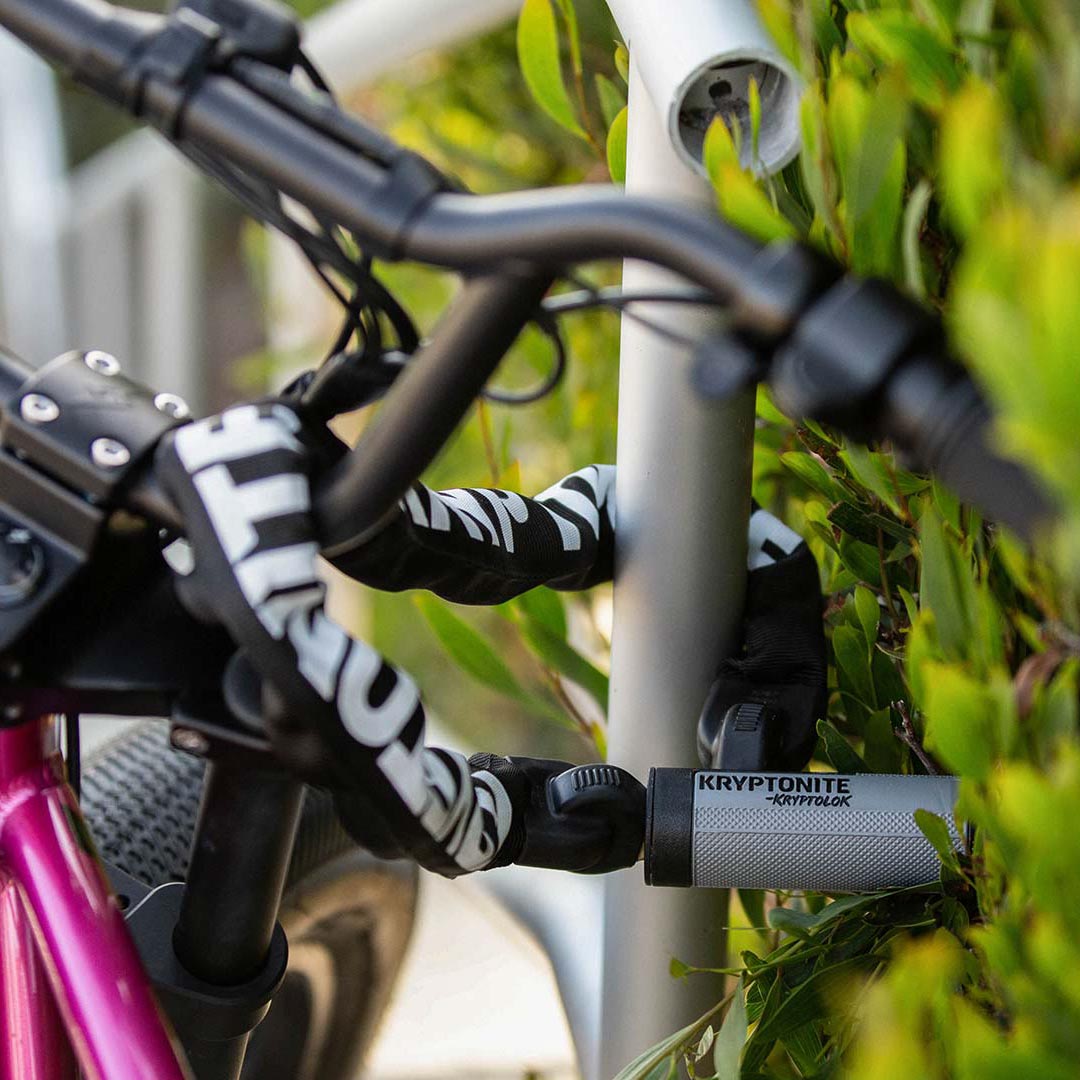 Kryptonite Kryptolok 990 Combo Integrated Chain
Giving a brand new meaning to the phrase "forget about it" this Integrated Chain will enable you to leave your bike behind anxiety-free.
Kryptonite also offers an Anti-Theft Protection Offer (ATPO) on specific locks. Created by Kryptonite in 1978, the Anti-Theft Protection Offer is a program that reimburses registered customers for a specific monetary amount in the event their bicycle/motorcycle is stolen due to the opening or breaking of the lock by force. ATPO coverage is not bicycle insurance and there is no affiliation with an insurance company. The offer is administered by Kryptonite.
To locate the ATPO coverage amount, look for the sticker on the front of your Kryptonite lock package or check the product page on the Kryptonite website. This is an optional offer and you must register to participate in the Program.
ANTI THEFT PROTECTION - UP TO $1,750
End link locking point for extensive holding power
4-sided 3T manganese steel chain links
5-digit resettable combination - over 100,000 codes
SUPER73-RX Mojave
SUPER73-R Brooklyn
SUPER73-RX
SUPER73-R
RSD X SUPER73-RX Malibu
SUPER73-S2
SUPER73-S1
SUPER73-Z Miami
SUPER73-ZX
SUPER73-Z1
SUPER73-Z Adventure Series
SUPER73-S Adventure Series
SUPER73-R Adventure Series
Orders typically process and ship from our warehouse in 2-3 business days.
Please review the Return & Cancellation Policy to see if your purchase is eligible for a return. Not eligible for return or exchange if used.