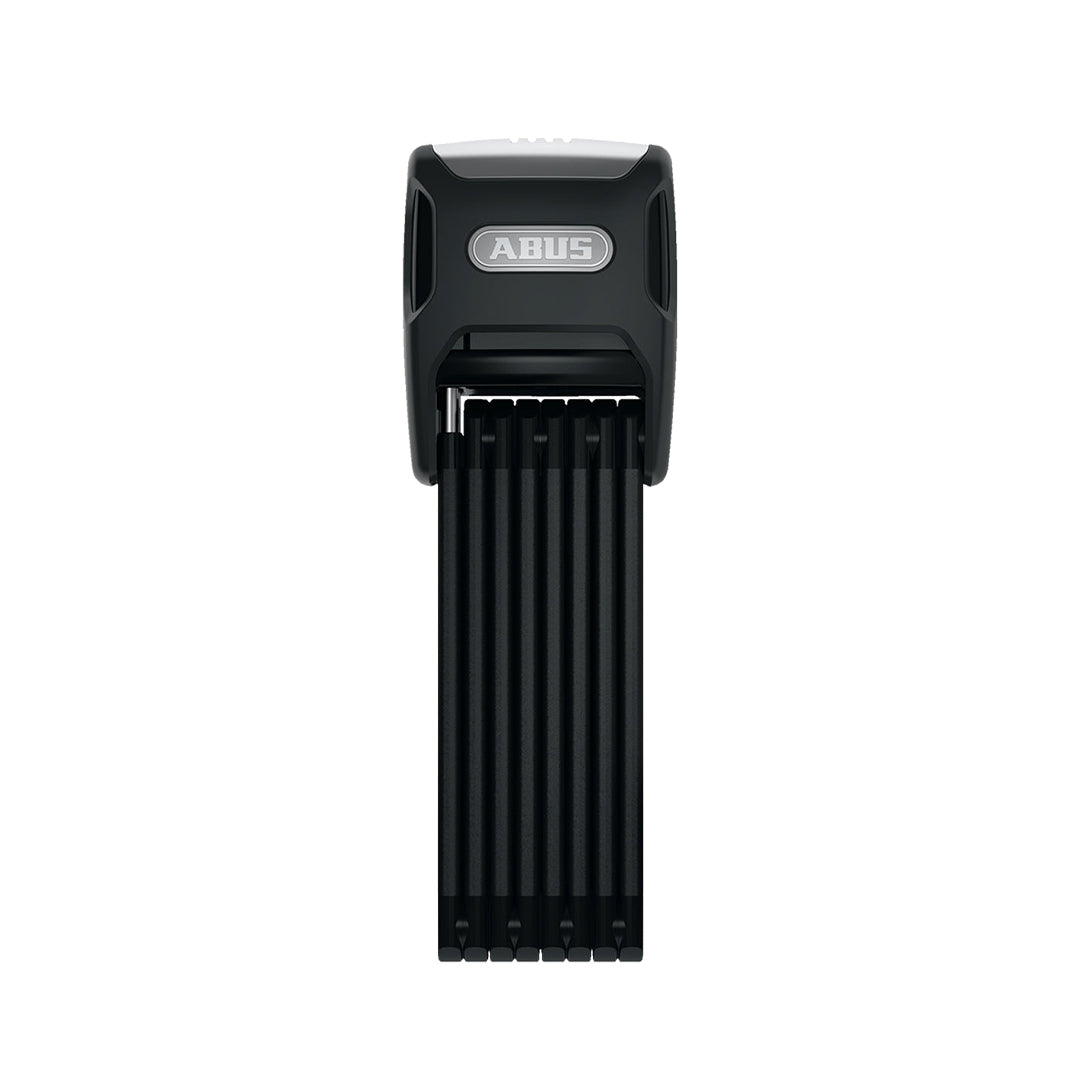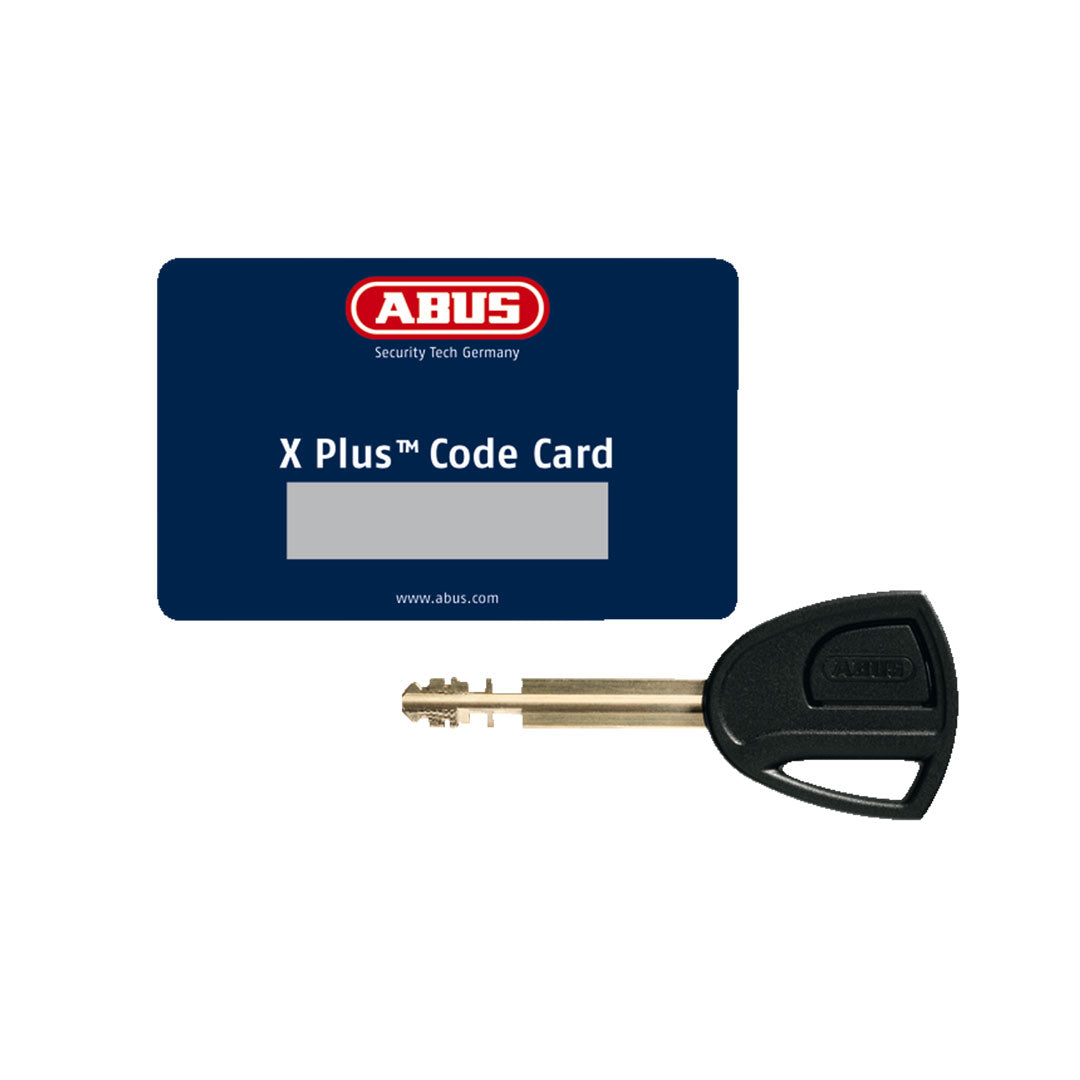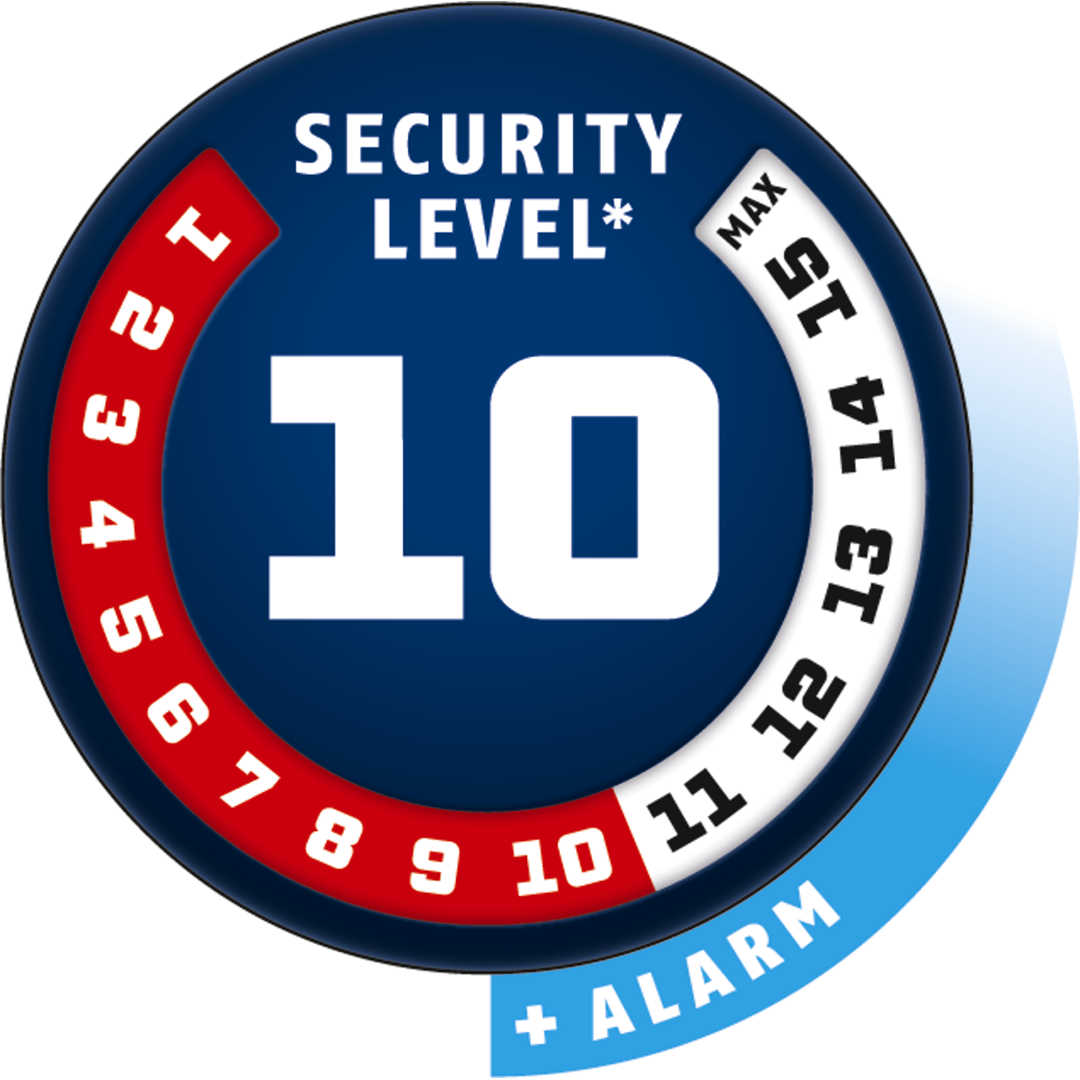 ABUS BORDO™ XPlus Alarm Big 6000KA/120 Folding Lock + SH Bracket
Equipped with the XPlus modern locking cylinder system, this ABUS alarm folding lock offers the best protection yet. The XPlus cylinder ensures thieves have an even harder time with manipulation attempts such as picking. In addition, a loud alarm of up to 100 dB attracts attention in the event of an attempted theft. The bike lock can even distinguish between small vibrations, and persistent theft attempts thanks to intelligent motion sensor technology. The 3D Position Detection ensures that when the wheel is nudged briefly, only a short beep sounds at first; more robust and longer-lasting movement triggers the loud alarm sound.
*All ABUS locks are final sale.
5mm bars with extra-soft, yet resistant coating to prevent damage to paintwork

The bars and body are made of hardened steel

Alarm has a volume of at least 100 dB for 20 seconds, followed by automatic reactivation

3D Position Detection - detects vibrations and the smallest of movements in all three dimensions and triggers an alarm

Smart alarm – the lock only emits a small warning beep in the event of minor and brief vibrations, e.g. if a football bounces nearby

Acoustic signal indicates battery status and active status

Bars are connected by special rivets

ABUS XPlus cylinder for the greatest protection against manipulation, e.g. picking

SH carrier included

Transport position - do not insert the locking bar completely, so that the alarm is inactive

Alarm position - insert locking bar completely; the alarm will be activated after locking

Loudspeaker with little contact surface - shielded behind the locking bar
RSD X SUPER73-RX Malibu
SUPER73-RX Mojave
SUPER73-RX
SUPER73-R Brooklyn
SUPER73-S2
SUPER73-R
SUPER73-S1
SUPER73-ZX
SUPER73-Z1
SUPER73-Z Adventure Series
SUPER73-Z Miami
SUPER73-S Adventure Series
SUPER73-R Adventure Series
SUPER73-S2 X Indian
SUPER73-K1D
Orders typically process and ship from our warehouse in 2-3 business days.
Check out our Shipping and Delivery page for additional information about how your product will ship.
Please review the Return & Cancellation Policy to see if your purchase is eligible for a return. Not eligible for return or exchange if used.